Security Ninja happens to be one of the most useful security plugins available for WordPress sites. It tells you some of the steps you need to take to make your site more secure. There are also plenty of decent add-ons available for it that let you schedule scans and log events. The Malware Scanner is another add-on that identifies problematic files on your website before they cause bigger issues.
Currently Trending Themes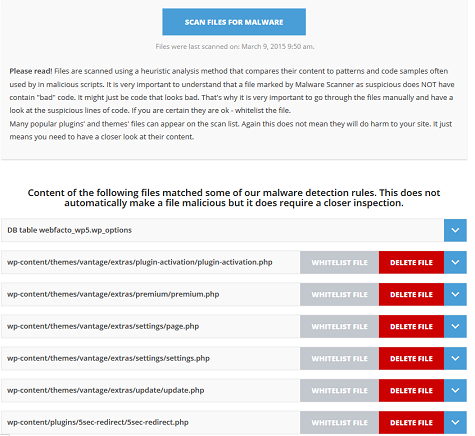 The Malware Scanner scans plugins, themes, files that you have uploaded to the wp-content folder, your database, and other places. It detects malicious code and notifies you. The plugin shows the exact parts you need to check out. What if you inspect a flagged file but can't find a problem with it? The plugin lets you whitelist files.
The Malware Scanner add-on for Security Ninja identifies suspicious files on your server, so you can take action before it is too late. This is a paid script.