When you are the only person creating content for your website, you can always resize images before uploading them to your site. Things get a bit more complicated when you bring others to contribute content to your site. Imsanity happens to be a handy plugin that lets you resize huge image uploads down to a size suitable for your site.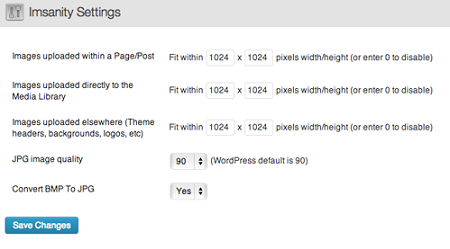 The plugin lets you configure max width, height, and quality settings. You don't have to do a whole lot to get this plugin working. In fact, it will automatically scale down large images to make them suitable for your website. You do have the option to convert BMP files to JPG.
The plugin lets you resize existing images as well. It uses the built-in image scaling functions of WordPress to get the job done. The Imsanity plugin is available for free.