Plenty of folks are passionate about food and trying new recipes. Many have started their own sites to share their experiments and new recipes with the world. If you share a lot of recipes on your site, you should make it easy for your visitors to go through them to find what they need. The Le Chef plugin can help. This fully responsive plugin has everything you need to share recipes with your audience, manage ingredients, and create recipe galleries.
The plugin lets your visitors filter recipes based on various factors using sliders. For instance, they can find recipes based on preparation time, difficulty, or ingredients. They may also search for recipes by keyword. The plugin makes it easy for your visitors to print their favorite recipes on your site. There is also a most-liked recipes widget, related recipes, and Like button for your posts.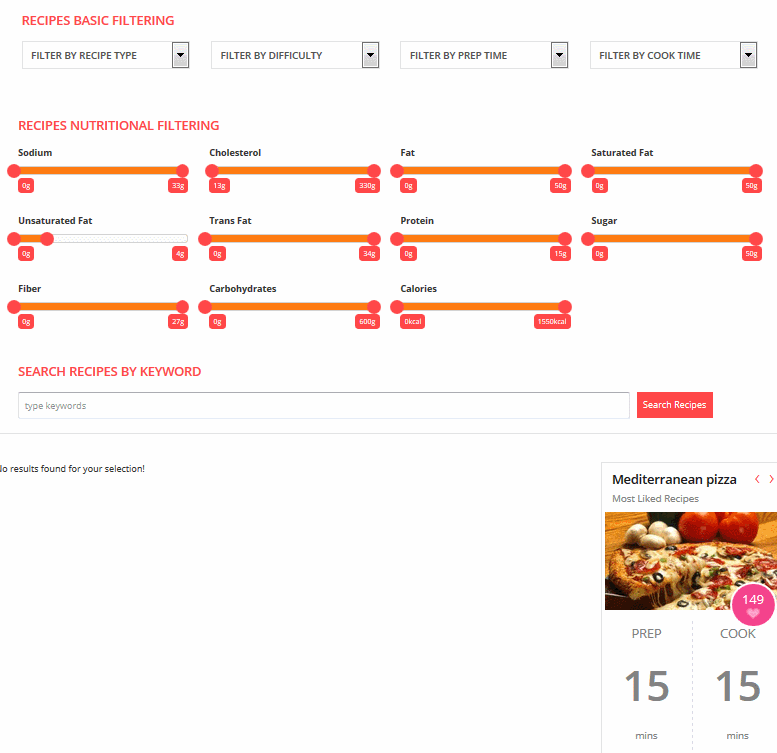 The Le Chef plugin is simply designed to take your recipe site to a new level. It lets your visitors find new recipes, print them, and share your content with their friends. It also lets you add and manage recipes, ingredients, nutritional facts, and a recipe gallery on your site. This is a premium plugin.