There are already plenty of recipe and food focused websites on the Internet. If you have something unique to offer, there is no reason you shouldn't bring your own site online. Recipe Blogger is a clean, fast Genesis powered WordPress theme that lets you showcase your food photos and recipes with your audience like a pro.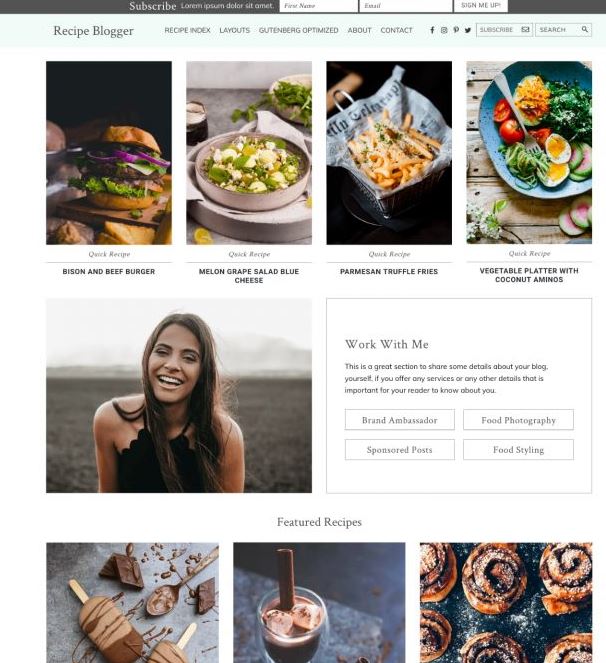 Recipe Blogger is an open source theme designed to be set up fast. It supports WP Recipe Maker, so you can add your own recipes to your posts and pages with JSON-LD metadata. It is responsive and plays well with Gutenberg.
You can tweak colors and other theme settings using the theme customizer. The design is lightweight and clean for a fast, smooth browsing experience.