Coming up with new recipes is a nice talent to have these days. Plenty of people are looking to try new ideas or for inspiration to modify their own recipes. With Boodo, you can bring your own recipe and food shop online with a professional look.  It comes integrated with WooCommerce. It also has convenient features like live search and custom widgets.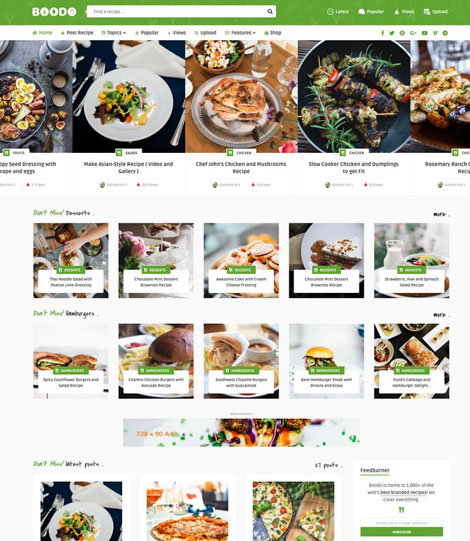 Boodo is ready to be monetized. It is fully responsive and supports front-end submissions. You get widgets for most viewed posts, random posts, top posts, ads, articles by category, and top tags. With the WP Recipe Maker, you can add recipes to your posts and pages conveniently.
Boodo comes with plenty of Font Awesome and IcoFont icons. It is ready to be translated.