There are plenty of auction sites available on the Internet these days. Care to build your own? The Auction Theme can help. It is a premium template that lets you host auctions on your website. You will be able to set a start price, buy now price, assign tags, change auction mode, and assign categories.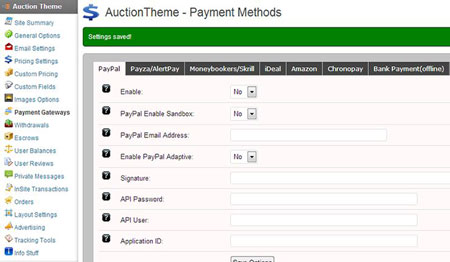 The theme also allows you to set a reserve price for your products. You will be able to accept PayPal, Amazon, Skrill, bank, and other payments. The Auction Theme also allows charging a percentage for each sale completed. Buyers and sellers will be able to rate each other. Auctions can be set to expire after a certain number of days.
The Auction Theme supports private messaging. It has its own credit and escrow system. This is a paid template from Sitemile.