In the past few years, we have covered various auction themes and plugins that let you build your own eBay clone website. GRBid is also worth a look. It is an auction marketplace theme for WooCommerce that lets you create your own community to sell all kinds of products and services. It is fully responsive and works with Dokan, WC Vendors, and other top WooCommerce marketplace plugins.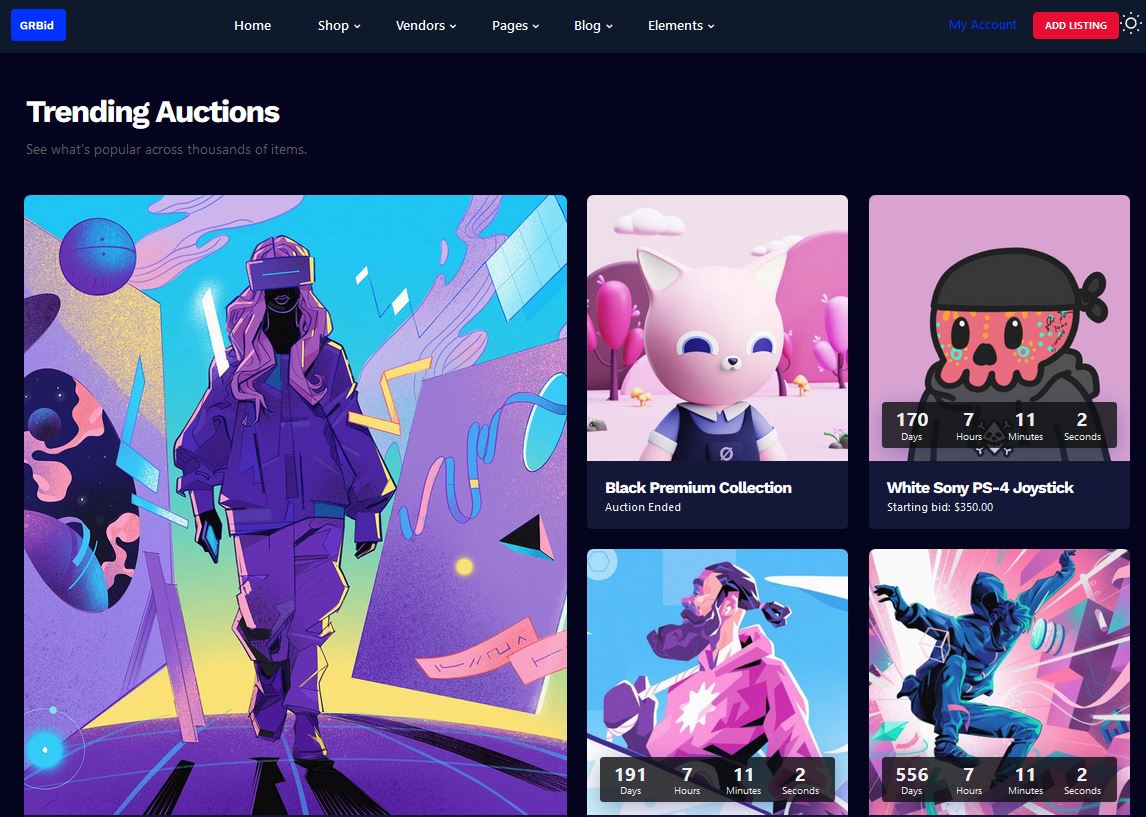 GRBid can be used to build a NFT marketplace, car shop,  electronic store, and P2P marketplace. It comes with widgets for showing ending soon, future, featured, and random auctions. Just like other similar themes, you can define start price, increment, reverse price, and other conditions.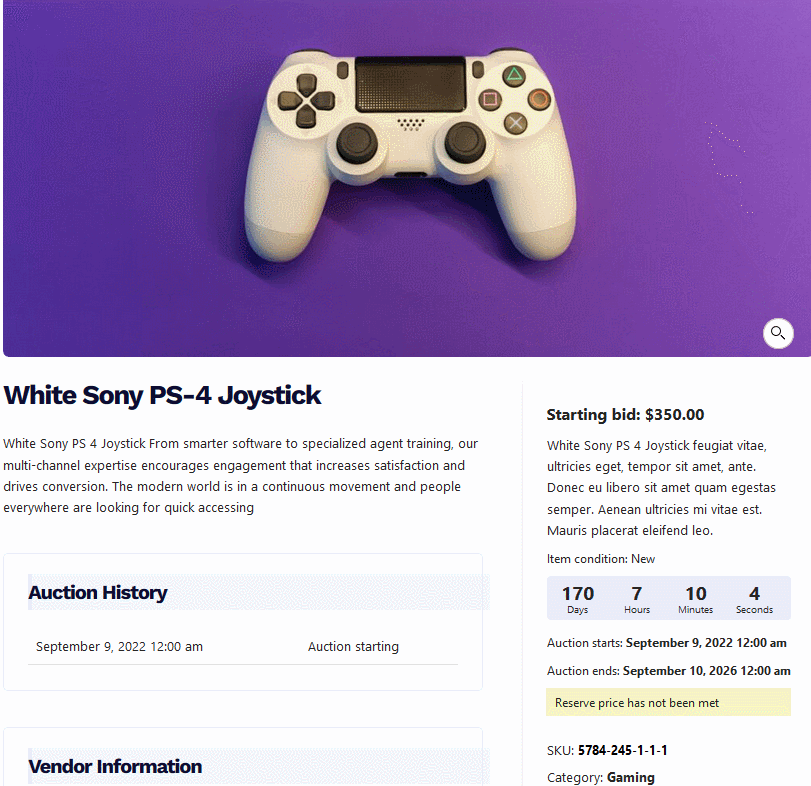 This theme supports auction, reverse auction, and silent auctions. It handles email notifications for payments, auctions won, and outbid items. You can use it to create auctions for virtual and downloadable products.  Mymoun is the designer behind this theme.