Building an e-commerce site using WordPress is pretty easy. WooCommerce saves you a lot of time with the process. There are also plenty of awesome WooCommerce extensions that let you offer your visitors even more features. WooCommerce Auctions Pro is a premium plugin that turns your online store into an auction website. Just add your products and pictures, set the condition, and start bidding.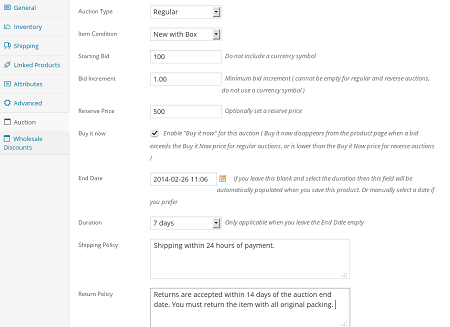 The Auctions Pro plugin lets you run regular, reverse, regular silent, and even private auctions. Just like eBay, your site can host Buy It Now items. The plugin lets you set the minimum starting bid/increment, auction end date, reverse price, and more. You also get to add custom shipping and return policies. The plugin takes care of payment and other auction related reminders and notifications.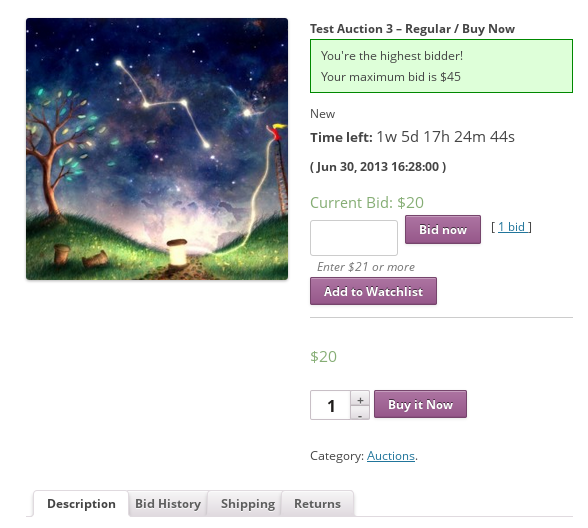 WooCommerce Auctions Pro supports simple products at the time of this writing. It also supports various shipping methods and payment gateways. It lets you sell regular products and host auctions. As mentioned earlier, this is a premium plugin.