Bitcoin, Litecoin, and other cyrptocurrencies are getting a lot of coverage in the media. Plenty of businesses have started accepting them as a form of payment. Some webmasters are also using them to monetize their site. Here are 3 cryptocurrency miners that let you do just that:
Crypto Content Locker: lets you lock your premium content and give access to users after they solve some hashes for you.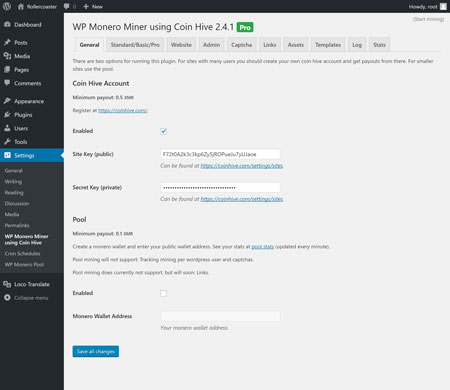 WP Monero Miner: is Monero your thing? This plugin lets you earn money from your visitors by using their computer power. It has configurable CPU and speed settings.
Javascript Cryptocurrency Miner: another plugin that lets you monetize your site with your users' CPU power. You can change thread, throttle, and other settings from the backend.
Have you found better cryptocurrency miners for WordPress? Please share them here.