Plugin Lists
15 Bitcoin, Litecoin, Ethereum & Altcoins WordPress Plugins
Cryptocurrencies have gotten a lot of coverage in the media lately. Many who invested in them early and traded them well managed to earn lots of money. It helps that more businesses have considered accepting Bitcoin, Litecoin, and other cryptocurrency payment methods. If you are interested in adopting these digital currencies on your site, you should give these plugins a look:
Crypto Content Locker: content lockers have been around for a while. This one lets you unlock your content after your visitors solve some hashes for you.
Cryptocurrency Charts: adds customizable interactive crytpocurrency charts to your site. It supports over 1800 cryptocurrencies. You can have an unlimited number of charts on a single page.
JCMW: a cryptocurrency miner for WordPress that lets you monetize your site with your users' CPU power.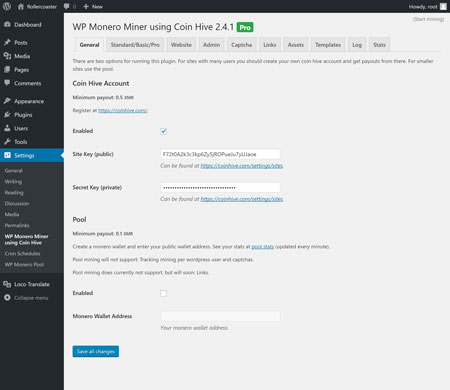 WP Monero Miner: this plugin mines Monero using the computing power of your visitors to monetize your site. The pro version comes with a Miner widget, background mining, shortcode, and other advanced features.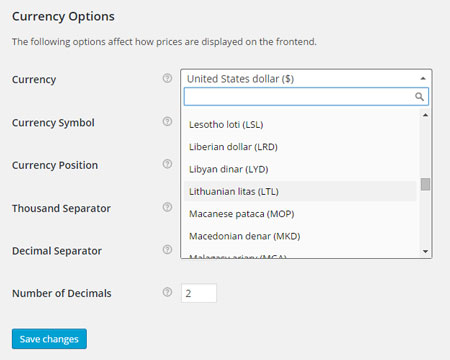 All Currencies for WooCommerce: adds various currencies, including Bitcoin, Litecoin, Monero, and NEM support to your store.
Pay With Ether for WooCommerce: allows your customers to pay with Ether at checkout. It takes care of the conversion automatically.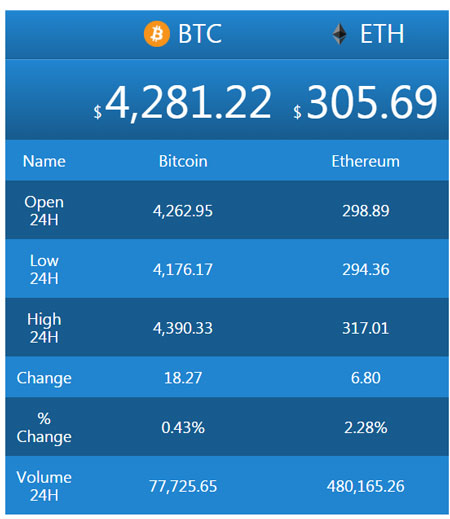 Premium Cryptocurrency Widgets: supports more than 1500 cryptocurrencies. Bitcoin, Ether, Litecoin, and Monero are supported, with real-time updates.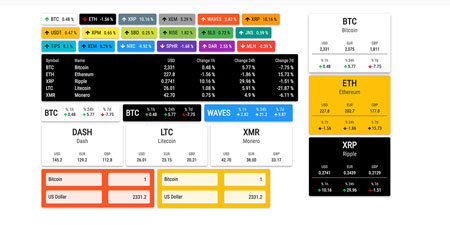 Virtual Coin Widgets: comes with 10 widgets to share market information on over 1000 cryptocurrencies. Over 20 color schemes are available.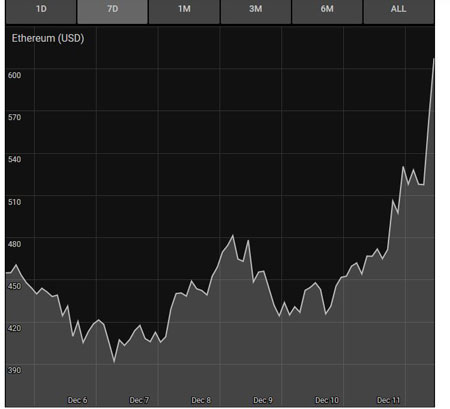 Coin Charts: brings crytocurrency historical charts to your site. It has two color schemes and shortcode for about 70 currencies.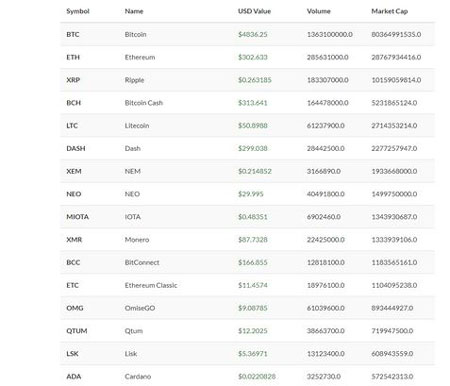 Altcoin Prices: brings USD value, market cap, and volume for over 1000 altcoins to your site. It has a JSON caching system.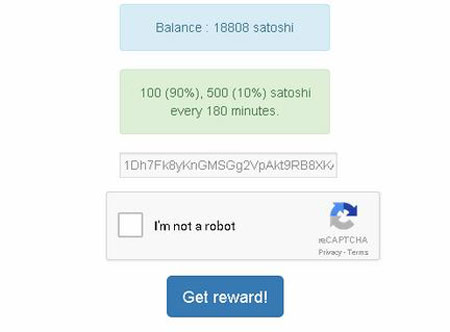 Bitcoin Faucet: lets you exchange traffic for a small fracture of Bitcoin. Your visitors are rewarded in exchange for completing a captcha or other tasks.
Cryptocurrency All-in-One: a calculator that displays prices and exchange rates on your site. You can also display candlestick price charts or accept donations.
Bitcoin and Altcoin Wallets: turns your blog into a cryptocurrency bank, allowing your visitors to transfer altcoins on your site.
AltCoin DonationBox: want to accept altcoin donations on your site? This plugin has you covered. Supports Bitcoin, Litecoin and Ethereum.
GoUrl WooCommerce Bitcoin Add-on: allows you to accept Bitcoin, BitcoinCash, Litecoin, Dash, Dogecoin, and other cryptopayments in WooCommerce.
Have you found more useful cryptocurrency plugins? Please share them here.