When it comes to online video sites, most people have YouTube as their favorite. Vimeo also has a lot to offer to videographers. You can use Vimeo to share your professional videos, promote your brand, and connect with fans. Adding Vimeo videos to your site is not that hard. These 15 Vimeo plugins make it easier to promote Vimeo content on your website: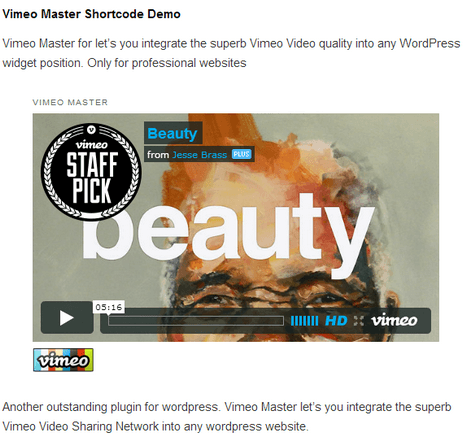 Vimeo Master: lets you add high quality Vimeo content to your website. You have full control over your videos.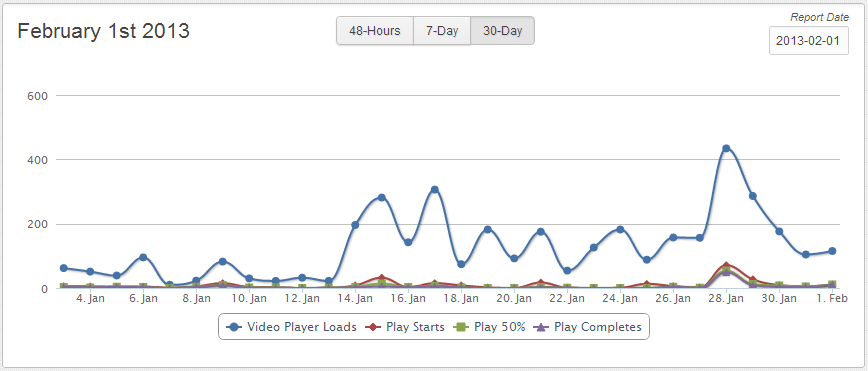 VidAnalytic: a free tool that lets you track embedded video usage on your site for YouTube, Vimeo, and Dailymotion content.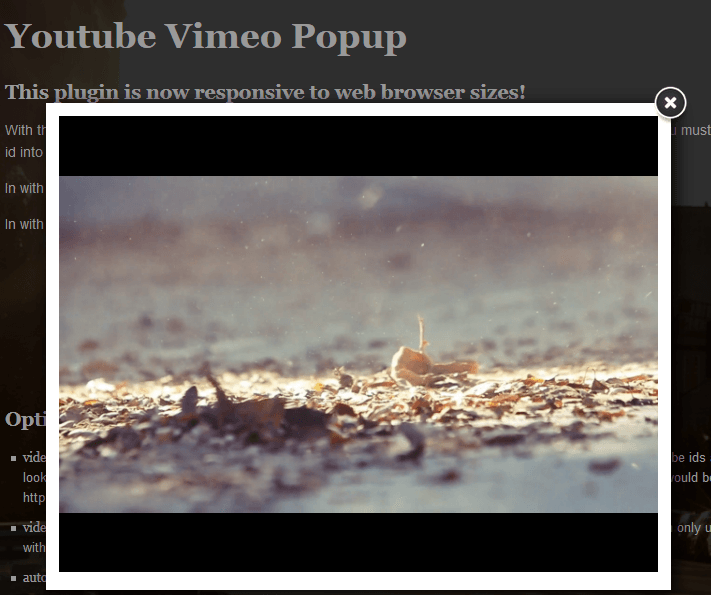 Vimeo Popup Plugin: lets you create popup videos that appear after users click on an element. It works for images and links.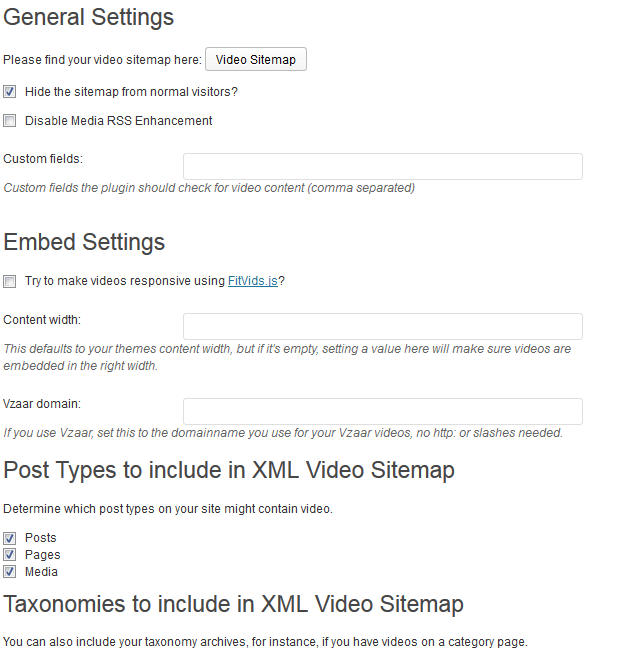 Video SEO for WordPress: a pretty powerful plugin you can use to make your videos optimized for search engines. It creates XML video sitemaps so you don't have to. It simply takes the pain out of the process.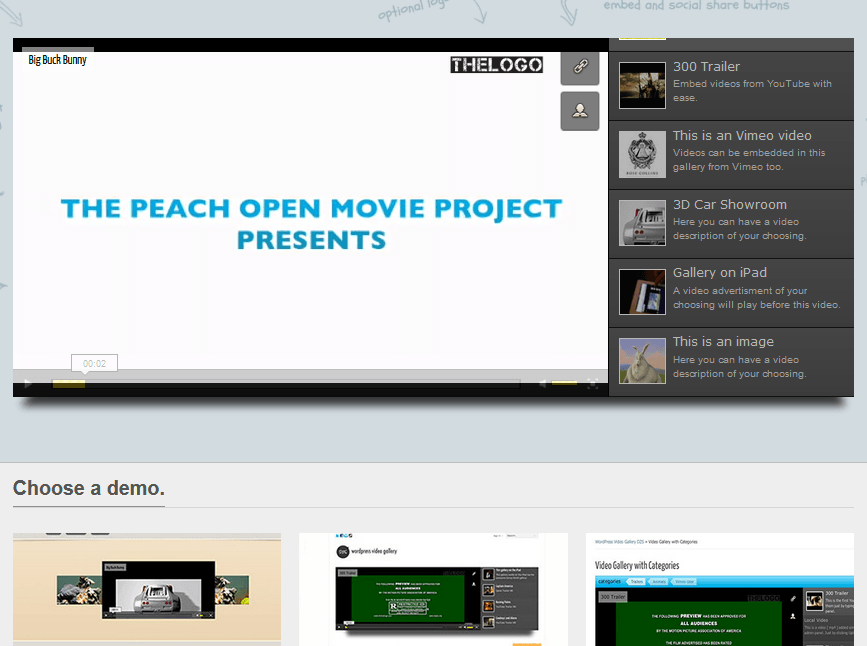 Video Gallery WordPress Plugin: a responsive, fast video gallery for YouTube and Vimeo. It has two skins and can be easily customized.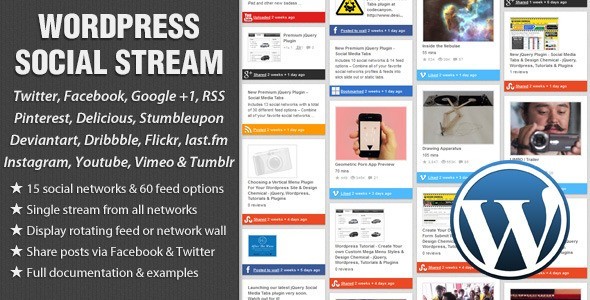 WordPress Social Stream: displays all your social interactions on your website. It supports Facebook, Twitter, Google+, Vimeo, and many other websites.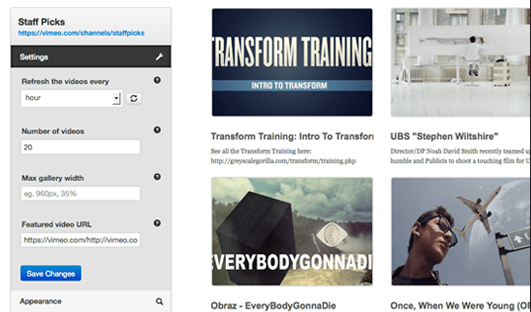 Vimeography: helps you create video galleries from your Vimeo content. You can change the look and feel of your galleries with ease. Built-in caching is provided.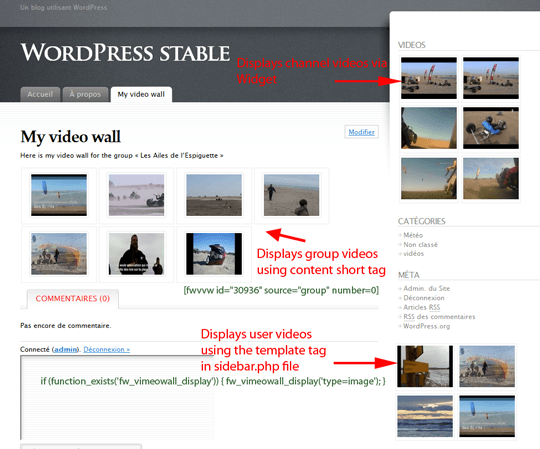 FW Vimeo Videowall: displays user, group, album, or channel videos with thumbnails on your website. You can use its widget, shortcodes, or template tag to get started.
Social Network Tabs: combines all your favorite social network profiles into a slide out or static tabs. Over 15 social networks are supported.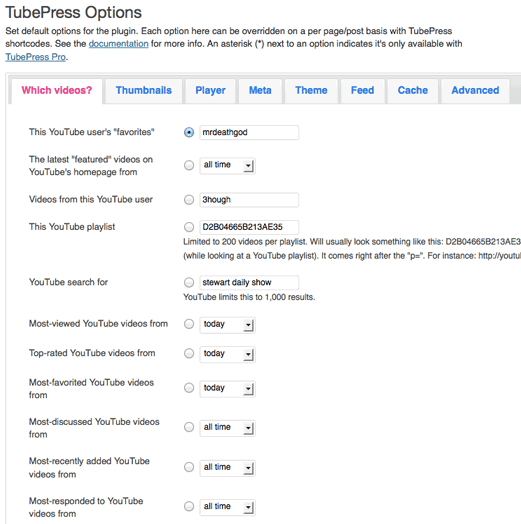 TubePress: a powerful plugin you can use to create YouTube and Vimeo galleries. As you can see in the above image, it is highly customizable.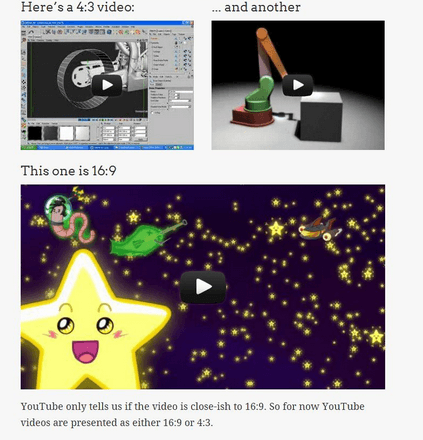 Fluid Video Embeds: makes your auto-embedded YouTube and Vimeo videos full width but maintains their original aspect ratio.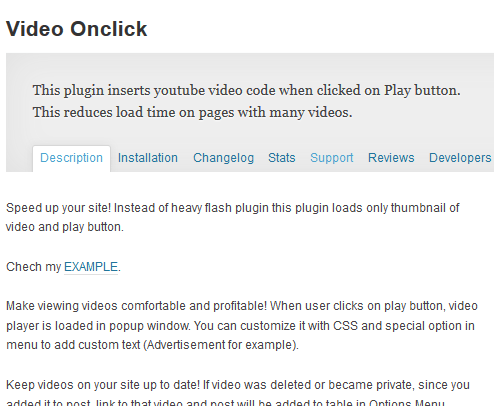 Video Onclick: worried about videos slowing down your site? This plugin only loads video thumbnails and open videos only on click.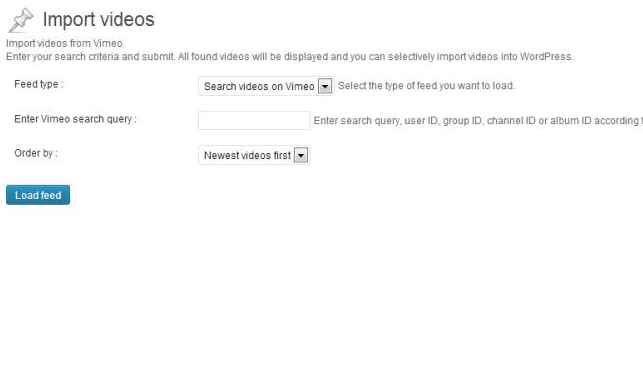 Vimeo Video Post: imports Vimeo videos as WordPress posts. All relevant details are imported also. Bulk importing can be done manually or automatically.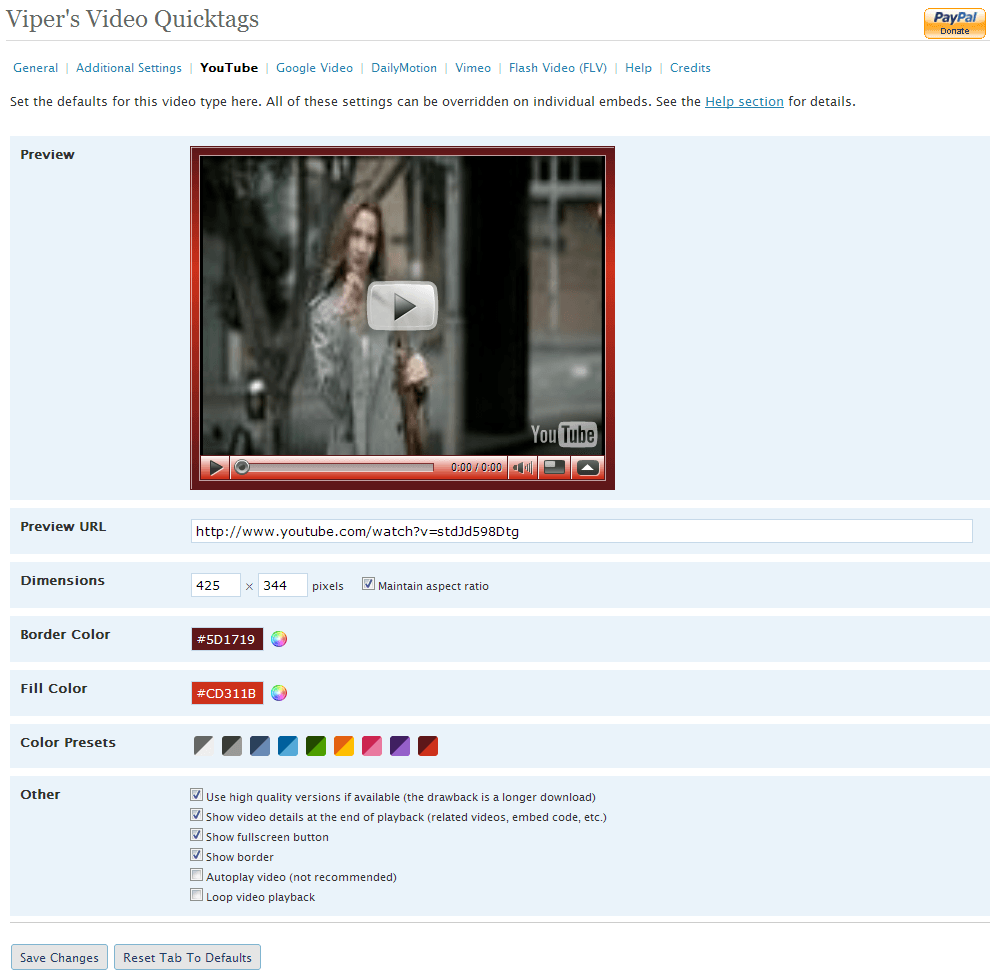 Viper's Video Quicktags: makes it easier to add video content from Vimeo, YouTube, DailyMotion, and other top video sites. Users can fully configure how their videos are displayed.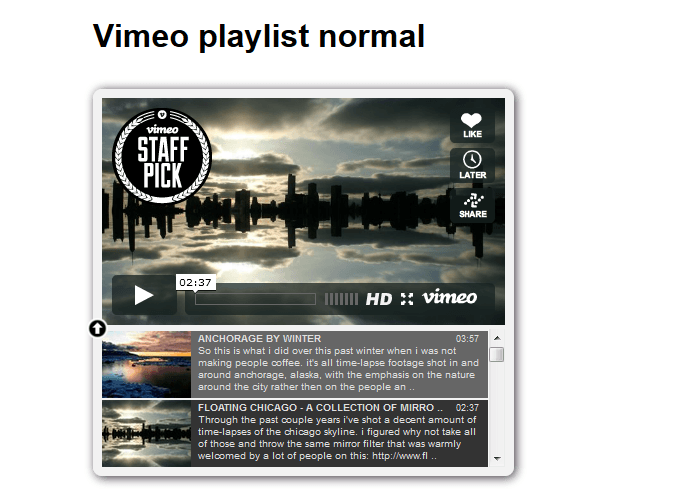 Vimeo Playlist: allows you to turn a list of Vimeo links into a playlist. You can customize how the plugin creates playlists from a user of your choosing.
These Vimeo plugins for WordPress make it easier to add your videos to your site and offer more content to your visitors. Have you found better ones?