We all would love our customers to come back for more business in the future. In fact, some customers would love the option of repeating orders every few months. Here are 3 plugins that help you handle repeat orders in WooCommerce:
Currently Trending Themes
WooCommerce Repeat Order Button: this plugin adds an "order again" button for all orders that are completed. It works with all themes and product types.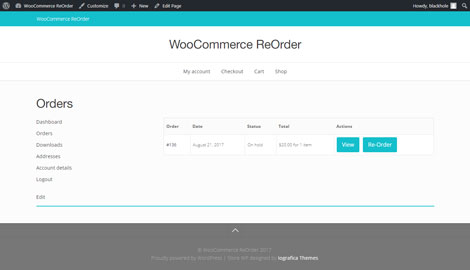 Repeat Order: another plugin that makes reordering easier on your site. Customers will simply have to click on the "re-order" button next to each order to buy more.
WooCommerce Repeat Order: has a simple UI and works with all themes and product types. Lets your visitors re-order their past orders.
Which one of these repeat order plugins have you tried? Please share your experiences here.