In case you haven't noticed, StudioPress has released a new theme framework to make it easier for people to come up with new themes by using the framework as a starting point. In fact, there are many other developers who have developed frameworks to make it easier for designers to come up with new WordPress themes fast. Mocha Theme by StudioPress is a theme based on Genesis platform that lets you build your clean, professional looking WordPress portal fast.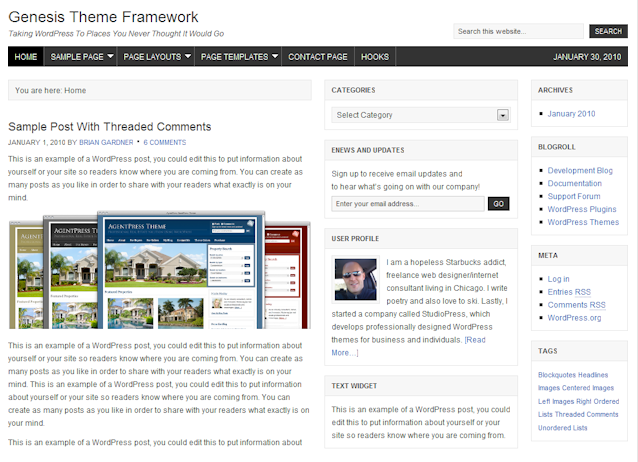 Genesis Framework is a clean, fast way to get started with your own theme fast. If you are a designer and know how to code like a pro, then Genesis Framework can be a time saving investment for you. But if you know nothing about programming, you can use a theme such as Mocha to start your own portal fast. The theme is not only clean, but it's search engine friendly as well. So you can start getting free traffic from search engines as you add your content.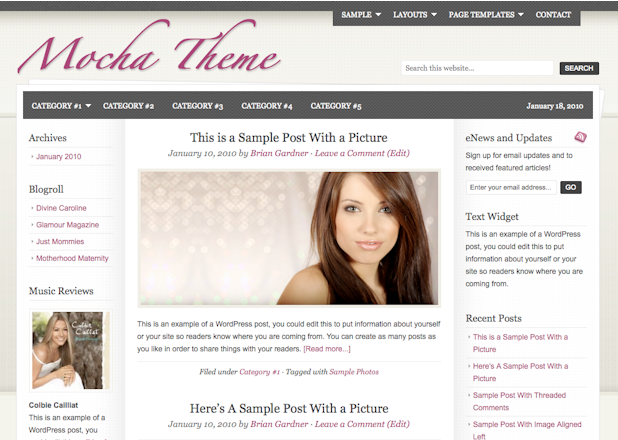 There is a lot to like about Mocha. It's not only clean and light-weight, but it's image friendly as well. The theme comes with dynamic menus, so you won't have to worry about having too many categories on your blog. If you have seen Genesis Framework, you can see its signature all over this theme. It just goes on to show the potential this framework has.
All in all, if you are looking for a clean theme that gets the job done and enables you to customize it further without having to worry about too many bells and whistles, Mocha theme is good one to consider. It's compatible with the latest version of WordPress too. Has everything you need to start your portal fast.