Are you interested in gambling? Maybe you want to build a portal dedicated to everything gambling. Gambling sites are actually quite popular and have become even more popular during the recession. So there is plenty of money to be earned in this niche if you partner up with the right companies. Creating your very own gambling affiliate portal will let you promote best gambling offers on your website while helping your readers make the best decision when choosing an online gambling service. That's where Dealer theme comes in handy. It's a very easy to customize WordPress theme for gambling portals that lets you go live with your website fast.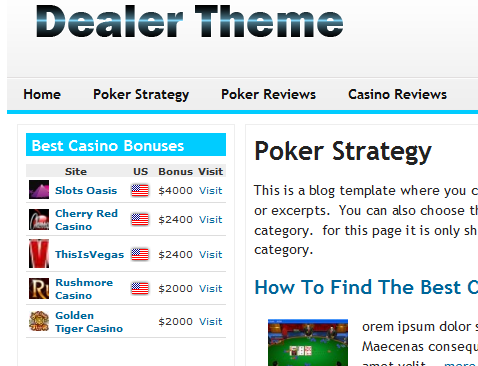 Instead of investing a lot of money to have someone design a theme for you from scratch, you can easily use Dealer theme to build your gambling website quickly. The theme comes with Bonus Table, Top Sites, and Review Listings Custom Widgets to help you promote offers on your website more effectively. Making changes to the design is very easy as well as you can remove or add side-bars from the back-end and add the widgets that you deem useful for your website.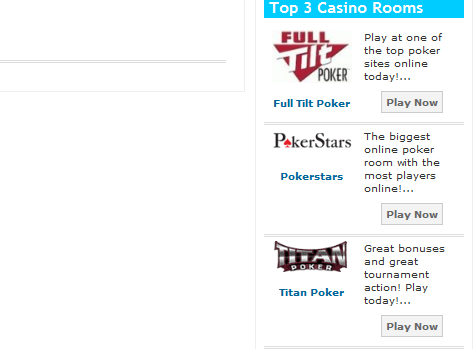 The back-end is designed specifically for those who have already thought out their business plan and just want to add their affiliate partner offers to their website. You can customize the type of partners you are adding as well currency among other factors.You can also change the style of your website easy, which is a big plus as it saves you time.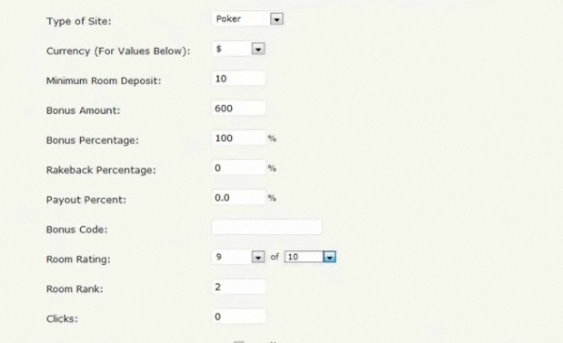 Dealer theme is not cheap by any means. That's partly due to the fact that this niche is so profitable. You could also tell that there has been a lot of work done to customize the back-end in a way that makes life easier for webmasters. You can easily upload affiliate offers and customize the look and feel of your site from the back-end. The code is pretty clean as well, but you can always change the code if you know programming. If you are looking to start an online business based on gambling offers, Dealer theme can save you time and effort.