In the past few years, we have covered all kinds of themes and plugins that help you sell homes, cars, and everything in between. The Boat Dealer plugin is made for those of you who would like to sell your boat online. It has 2 views, 3 widgets for showcasing featured and recent boats, and customizable search options.
Boat Dealer lets you add your own fields and customize colors to your heart's content. It also has a price range slider and currency manager. The premium version has even more features, including the ability to filter boats by type.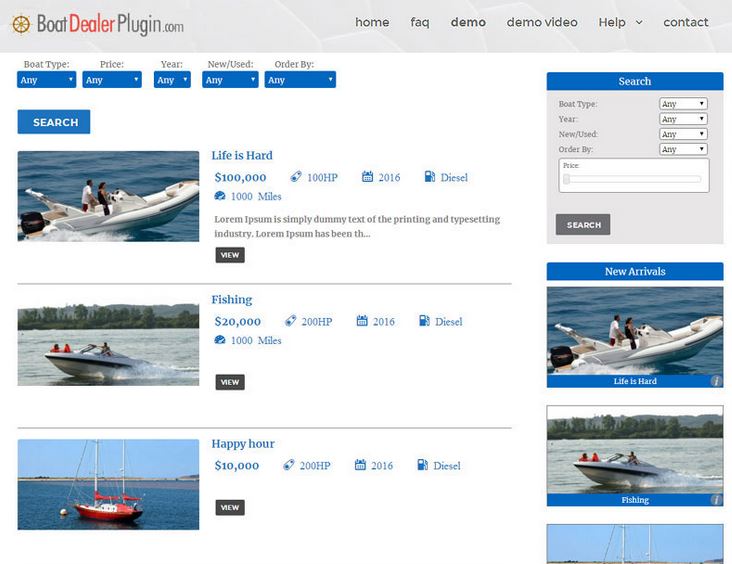 Boat Dealer has a responsive design. You can find out more about it here.