Running a car dealership is not too easy. You not only need to offer great car selections and great support, but you should also promote your business aggressively without going broke. The Car Dealer theme for WordPress is a cool looking template that allows you to build a car portal using WordPress. It offers Craigslist integration and is quite photo friendly.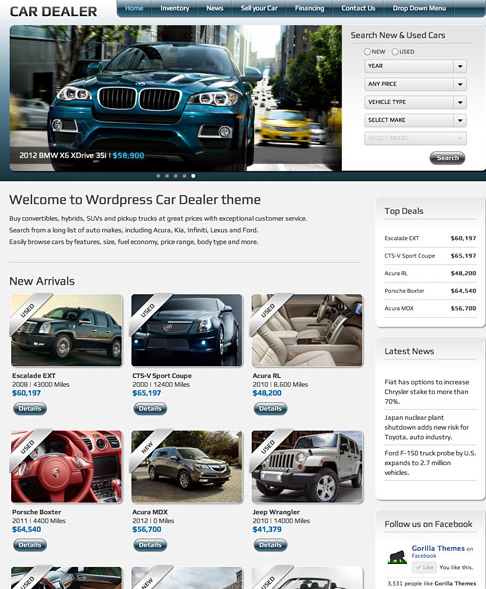 The Car Dealer theme has 5 color styles. The logo uploader feature is pretty handy. You can add photos and YouTube/Vimeo videos to your site easily. It even has a Finance Calculator to help car shoppers out. The template comes integrated with Craigslist. It provides you with the listing code to use on your Craigslist account. This is ready to be localized. English and Spanish files are provided depending on the package you purchase.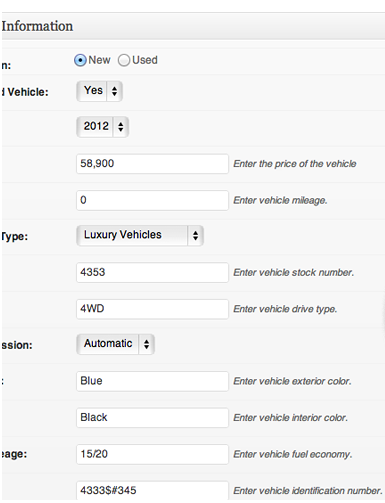 Car Dealer allows you to manage your own photo gallery. It can automatically process, crop and resize your images. The search feature is quite powerful. You can add your own labels and and set up fields to your liking. Want to be extremely detailed with car specifications? No problem.

Car Dealer looks pretty decent for car portals. It is fairly easy to customize and ready to be internationalized. It has the features you need to put together a dynamic car portal together.