WordPress is an awesome platform to start a blog with, but that is not the only thing you can do with it. There are plenty of small businesses that have built their portals using WordPress platform. Portal themes are more sophisticated than regular WordPress themes and give their users the ability to share and promote content more effectively. If you intend to start a portal with WordPress, you are going to need an attractive theme. These 10 WordPress CMS themes should give you some ideas.
Currently trending WordPress plugins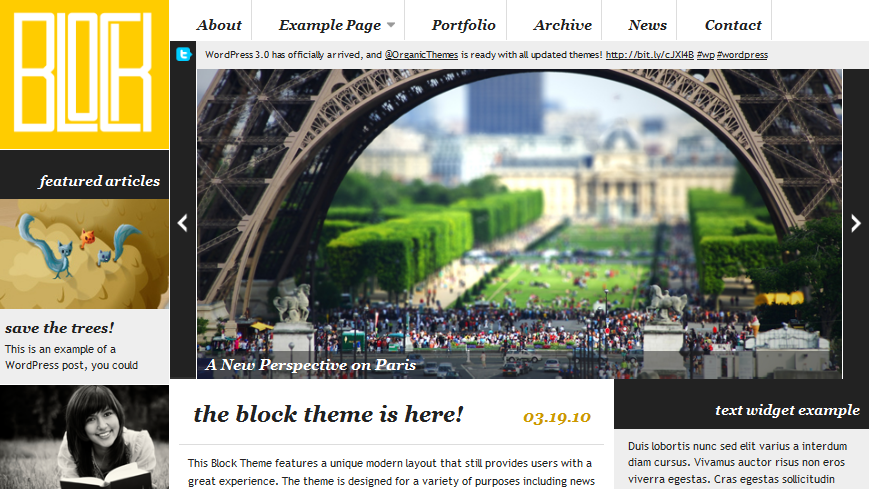 Block Theme: a truly unique and attractive work of art. It's very clean and great in handling images and other content. Twitter is integrated too.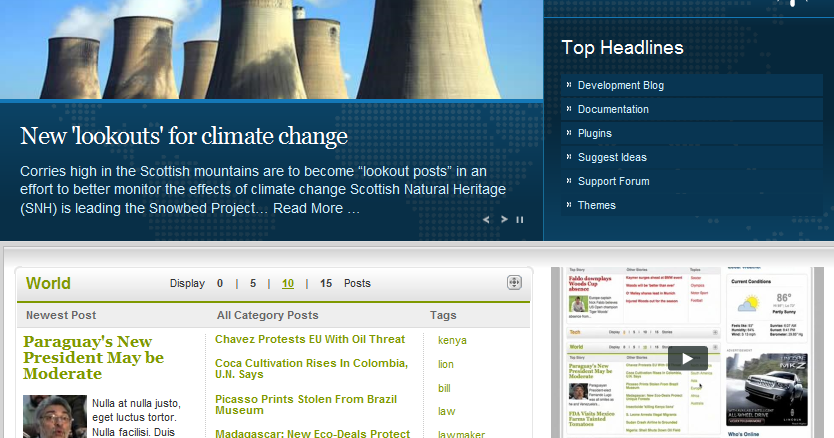 Terran Tribune: a WordPress portal theme that is very well designed and has a very versatile layout. It has 32 places that you can place your widgets in.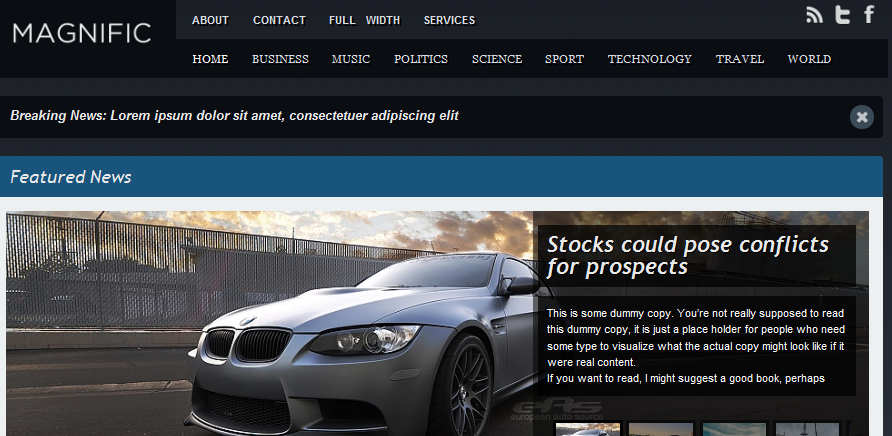 Magnific: a stunning CMS WordPress theme that has multiple layouts and is pretty dynamic. It's search engine and social media friendly too. Offers custom background and custom menus.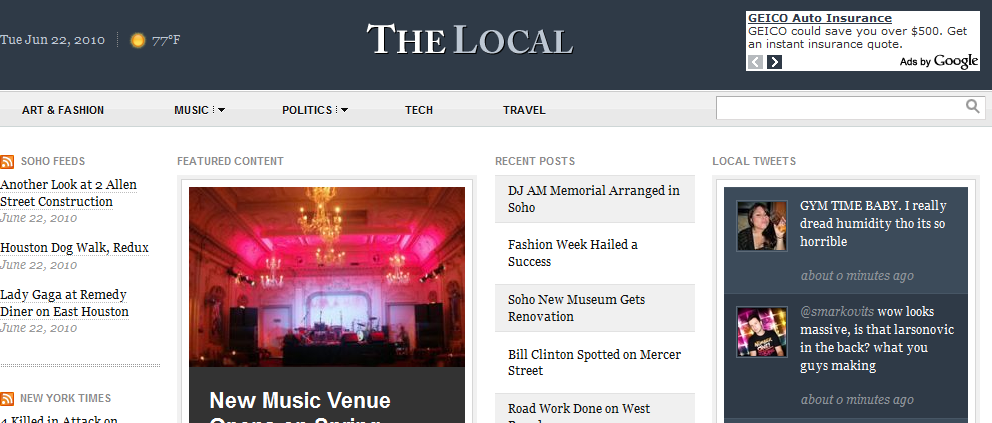 The Local: a very dynamic theme for those of you who are interested in starting a local or news portal. Has plenty of custom widgets and is ready to be localized.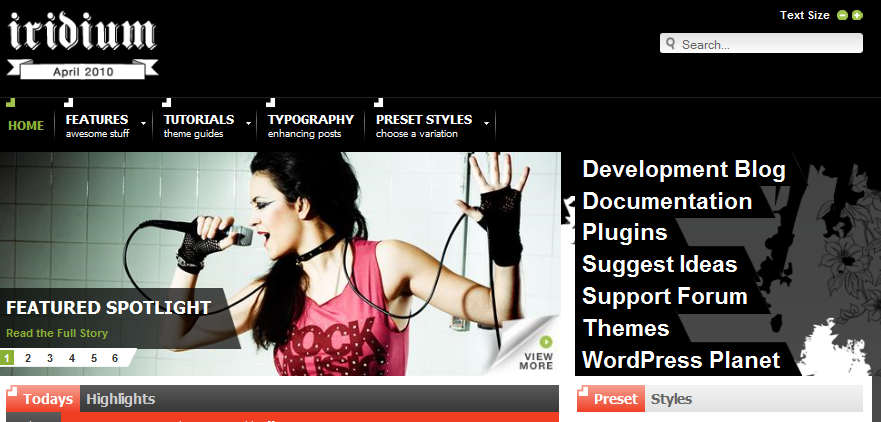 Iridium for WordPress: a flashy WordPress CMS theme that has a unique layout and 6 styles for you to choose from. Great choice for your niche content portal.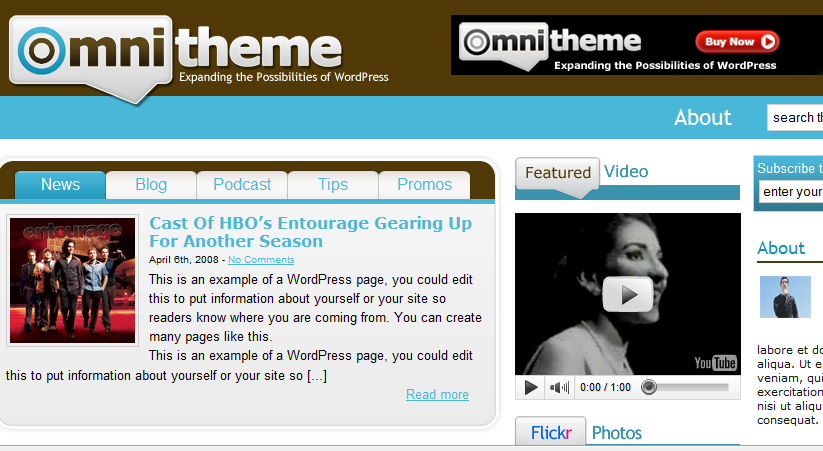 Omni theme: has a professional magazine style to it and comes with multiple colors. Great choice if you have videos and audio content on your website.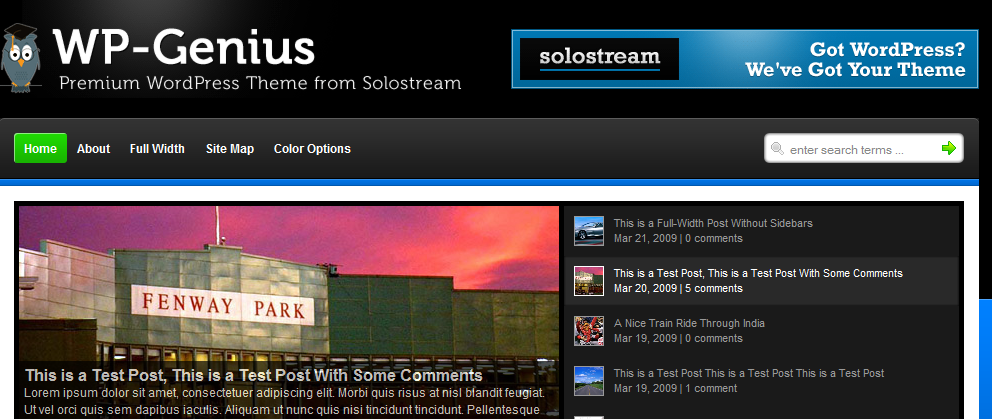 WP-Genius: a 2-Column Layout magazine style theme that search engine and social media friendly and comes in 8 colors. Easy to customize too.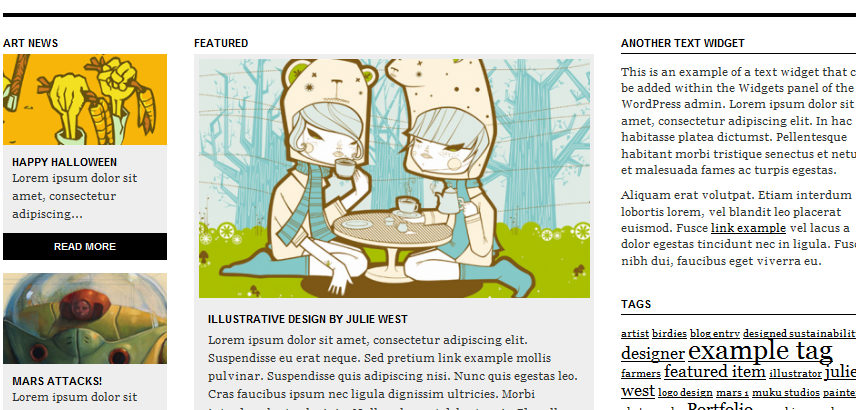 Structure Theme: another unique CMS theme that is quite clean and very flexible to work with. It has a portfolio page template that you can use to display your images in a more attractive fashion.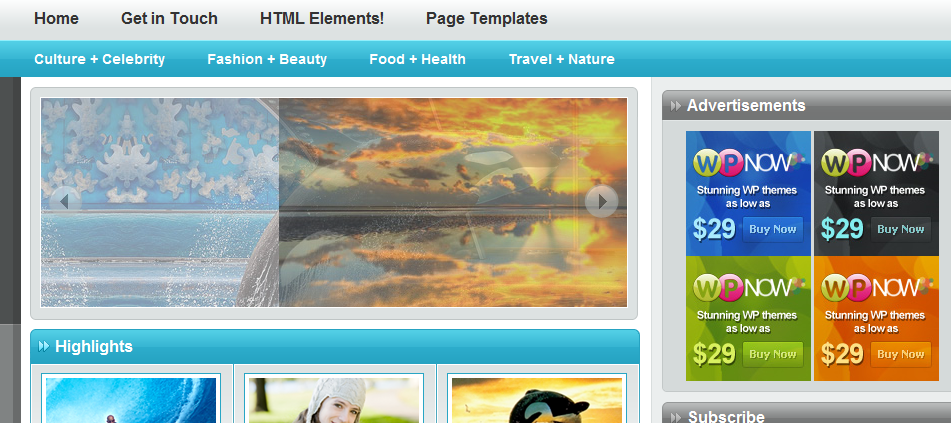 Bloom: a quite colorful CMS theme for WordPress. It's one of the most affordable themes on this list. It has a 2 column layout and is pretty image friendly as well.
AcosminMag 2: takes advantage of jQuery to offer a more dynamic experience to your visitors. It's pretty clean and easy to customize.
Which one of the above themes do you find attractive the most?