The good folks at Organic Themes are behind some of the most attractive WordPress themes. Organic Themes shop has a good selection of CMS, magazine, and business themes. In the past few months, a few of our readers have wrote to us about the possibility of cloning organic themes' main website. There is now a way to do that. Organic Theme which comes with multiple skins allows you to accomplish that.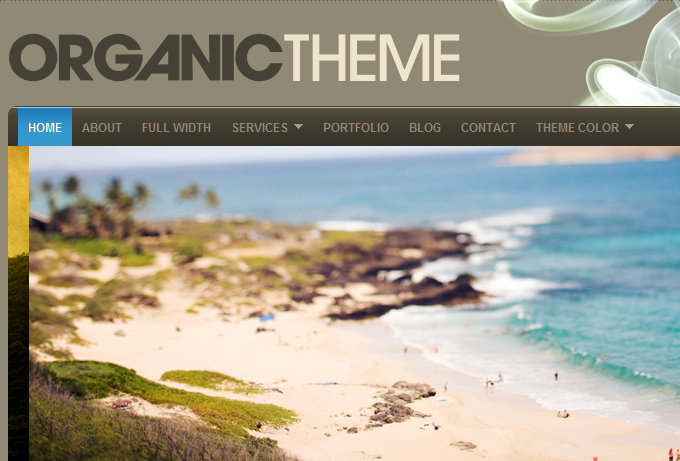 Organic Theme is a perfect theme for portals, green businesses, non-profits, and any type of business in between. It has "Earth" and "Ocean" variations for users to choose from for their initial site design. Organic Theme can be used to start a blog or portfolio website. It has a beautiful portfolio template to save you time managing your photos.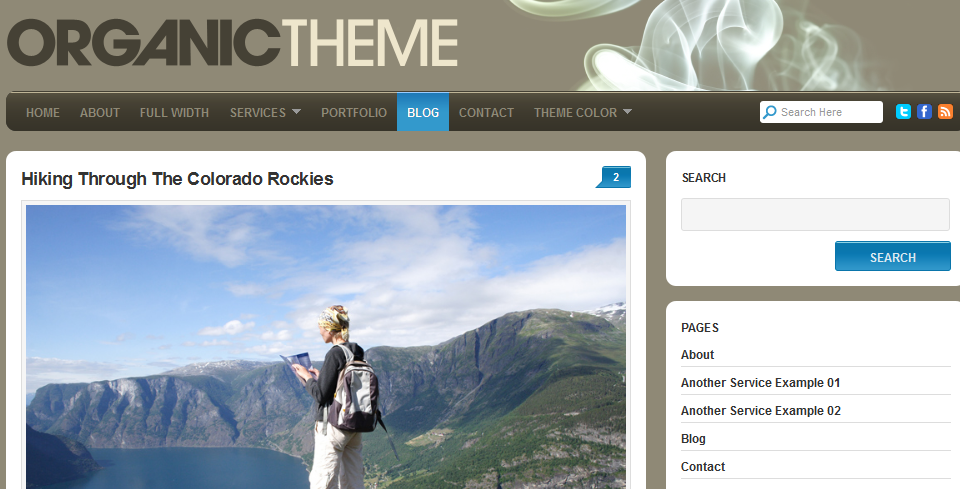 This theme is pretty dynamic too. It has a jQuery slider and automatically resizes your thumbnails too. It offers Gravity Form styling, which is a plus. Organic Theme comes integrated with social media buttons too. Organic Themes' products are known for being dynamic, clean, and SEO-friendly. This theme is no different.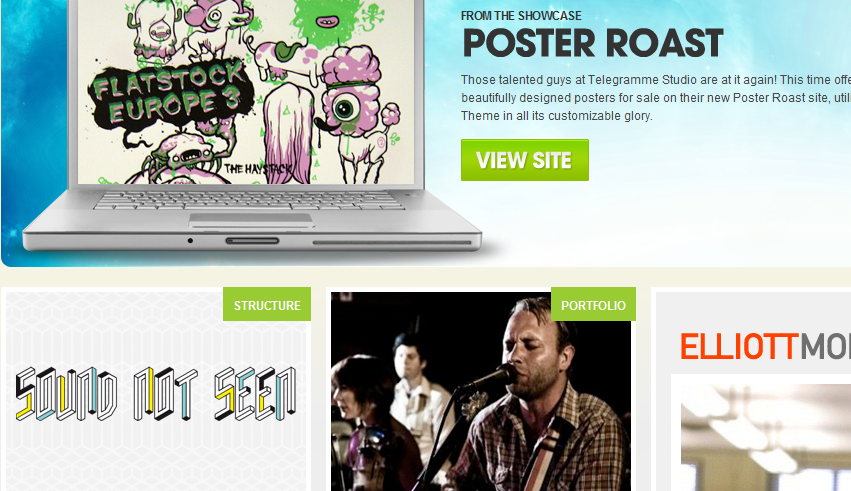 If you are looking for a clean and dynamic theme to start a business portal with, Organic Theme is a good option to consider. The theme is fast, easy to customize, and pretty decent looking.