There are plenty of free form plugins that let you do all kinds of things on WordPress. Whether you are interested in creating a contact or squeeze page, there is a WordPress plugin out there for you. Gravity Forms is not your average plugin. First, it's a premium plugin, so it's designed for those who want to display complex forms on WordPress. It supports all kinds of elements (almost anything you can think of) on your forms and gives you an easy way to enhance your posts.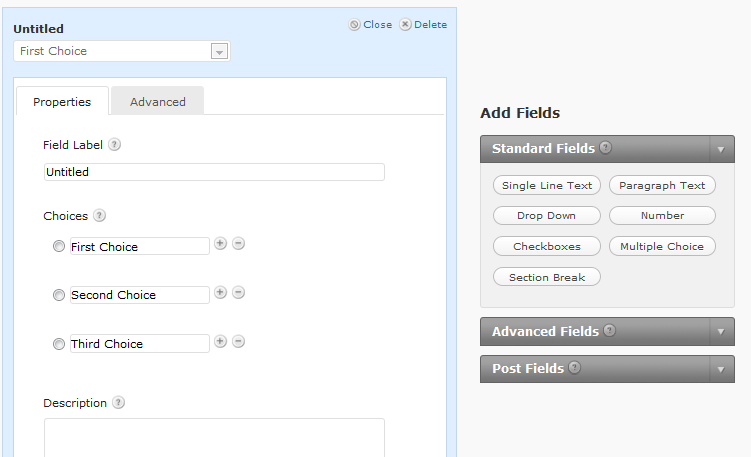 Gravity Forms enables you to add drop-downs, check-boxes, multiple-choice, and text elements to your fields. It also supports address, time, and even file upload elements. It really depends on what you want to do with your form. This plugin supports conditional forms. Dynamic field population is supported as well.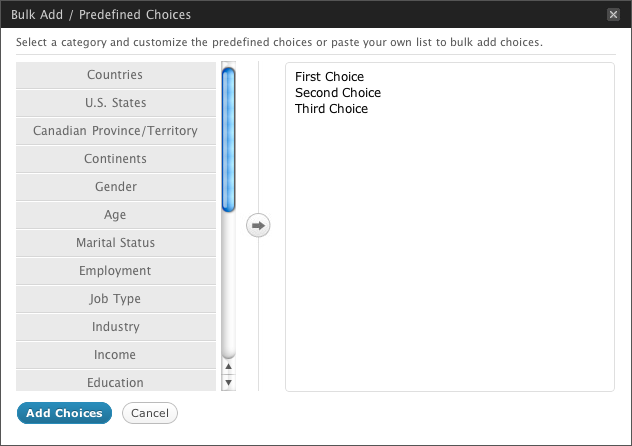 I also like the form scheduling feature. The forms that you use this option on will be available during the time that you want them to be. Gravity Forms takes advantage of hooks as well. So you can use it in conjunction with other plugins to do some killer stuff.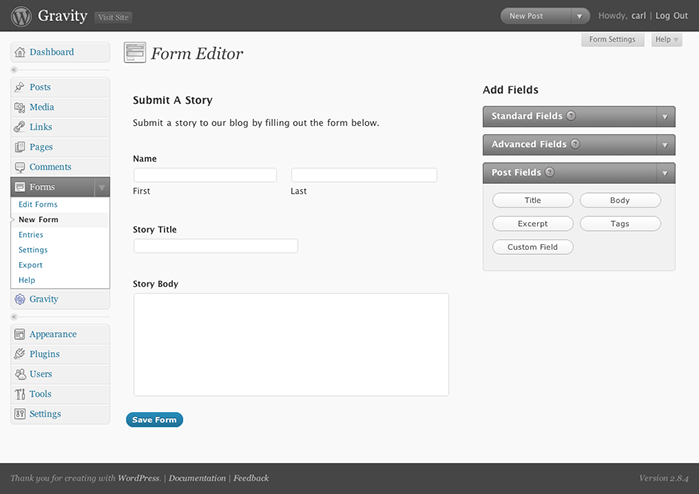 The plugin is so powerful that you can use it to create a way for your visitors to submit tips or stories to your website. Having the option to export entries to CSV is a plus. Let's not forget that the code is W3C validated too.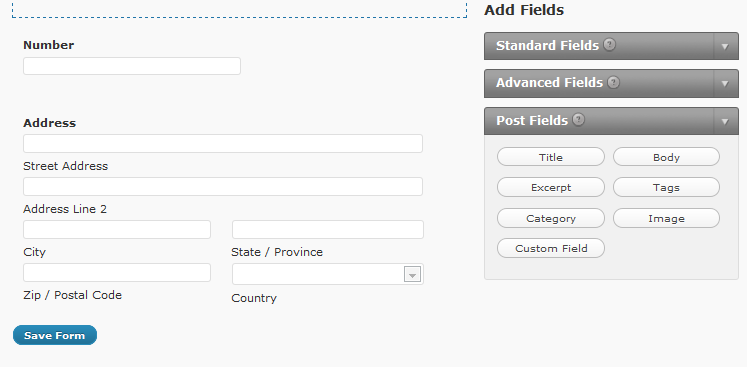 Gravity Forms is definitely not for everyone. It can be an overkill for those who just need a simple form plugin. But for developers and advanced WordPress users, Gravity Forms can be a life saver. Very sleek plugin.