In a perfect world, we'd all speak one language and there'd be no reason to even consider translating our websites to other languages. Unfortunately, that is probably never going to happen. Thanks to plugins such as GTranslate, you can easily let your visitors translate your website's content into their favorite language and enjoy your content like everyone else. GTranslate takes advantage of Google's translation service to let you go international with your website. It supports 58 languages from around the globe, so most of your visitors should be able to get something out of your website.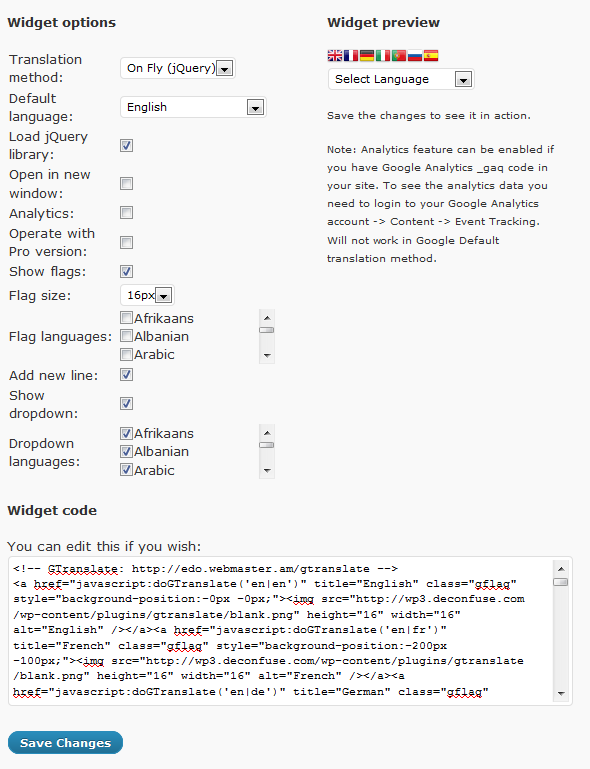 Once you install GTranslate, you will have the chance to modify its behavior from its options page. You can easily define the default language for your translation widget. GTranslate does allow you to keep track of the action taken on your site (as far as translations are concerned). If you are planning to target only a handful of languages, you can just turn the "show dropdown" feature off.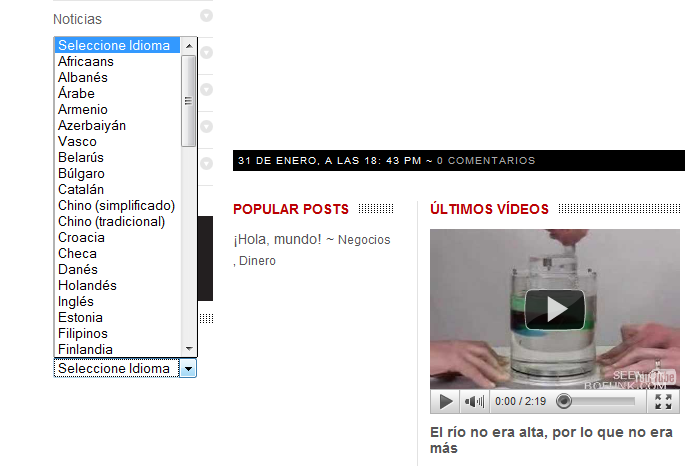 This plugin does have 3 translation methods ("on the fly" is my favorite). You have multiple flag sizes to choose from. The pro version is even more powerful as it supports search engine friendly URLs (e.g. www.site.com/fr). Your translated pages can be indexed that way. You'll also have a chance to monetize your international traffic with Adsense more effectively. The pro version supports caching and can improve your website's performance.
If you happen to get a decent amount of traffic from an international audience, you owe it to your visitors to provide them with the tools to help them understand what you have been writing on your website. GTranslate and GTranslate Pro offer you that opportunity.