We all use tools like Google Analytics to keep a close eye on how our websites are performing. Plugins such as Statify can also help. It is an interactive plugin that lets you quickly look up site views, referrers, and top pages. You can configure the Statify Widget through the dashboard. The data is cached for improved performance.
You may also want to see: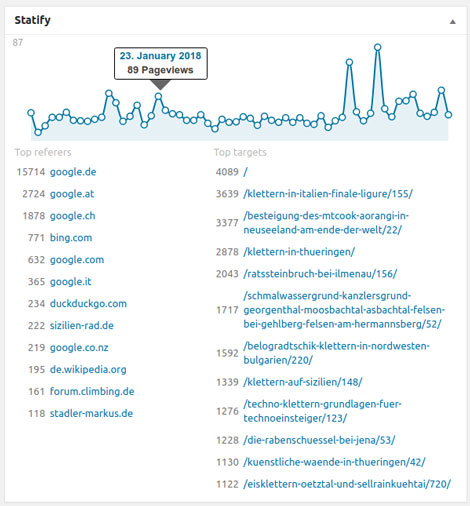 Statify stores your data only for a limited time (2 weeks by default). It can be configured to skip views from referring URLs on your blacklist. You can configure number of entries in top lists and choose JavaScript tracking for compatibility with caching plugins.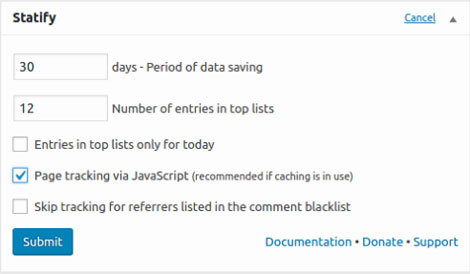 You can try this plugin for free at this time.