Devices such as Kindle and iPad have breathed a new life into the e-book industry. With more people adopting e-books everyday, there is no question where there future of books is headed to. If you are a book publisher who have done most of your business offline so far, you simply should not have any reason not to bring your business online. Affiliate marketers, too, can benefit from promoting ebooks online. Bookclub is a powerful WordPress listing theme that allows you to bring your book club or publishing business online.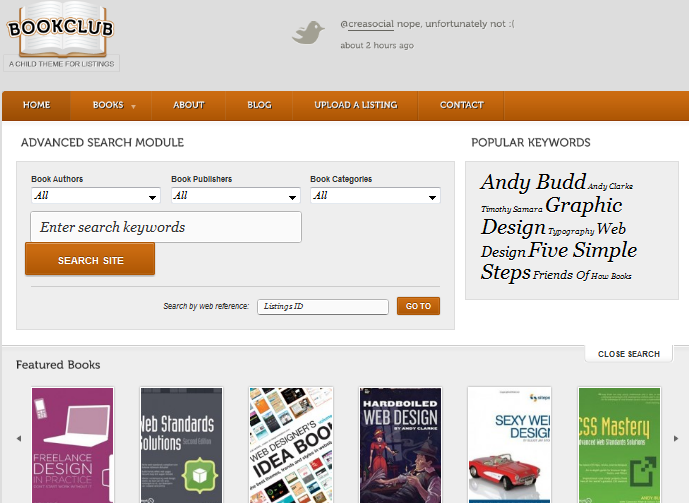 Bookclub is a child theme developed by WooThemes based on their Listings theme. The home page is designed strategically to showcase the latest books that you have added to your book club. The advanced search functionality at the top allows your visitors to search through your books to find the titles that interest them the most.
Bookclub takes full advantage of custom fields and taxonomies to offer you more flexibility when planning your website. For instance, you can create information sections for authors or books. Adding new books to this theme is pretty straight forward as is modifying your existing listings.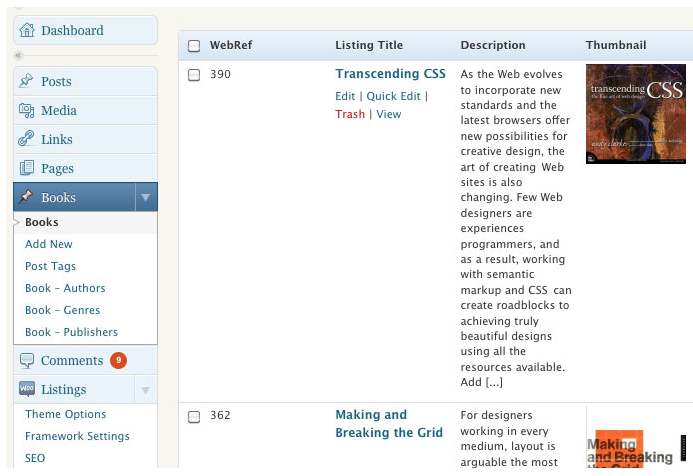 Bookclub can work great for affiliate websites too. It allows you to upload an image of your book, its price, and your affiliate link. Webmasters can change the SEO settings of their website from the options panel, which is convenient to say the least.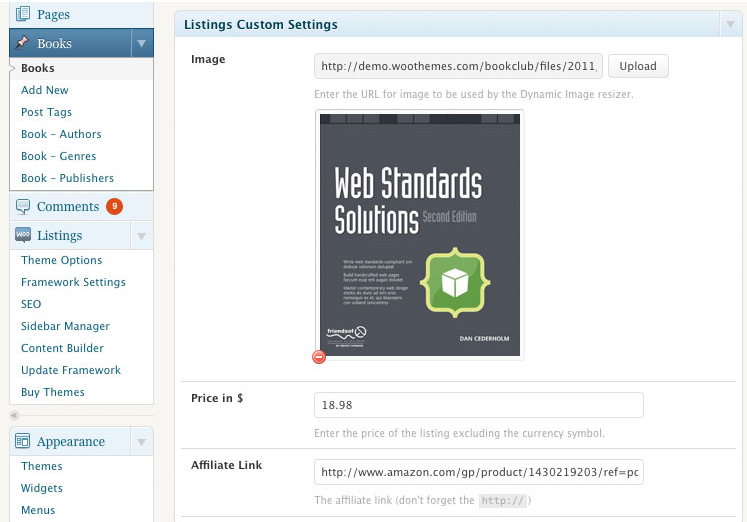 Starting an online book club or bringing your book business online does not have to be difficult. Classified themes such as Bookclub let you get the job done and not go broke in the process.