WordPress already makes it easy to manage your pages and posts. Whether you want to add posts, change their title, or make other simple changes, WordPress has you covered. Nested Pages is an interesting plugin that helps you further manage your pages and posts. It provides you with a drag & drop interface to change page structure and order of your posts.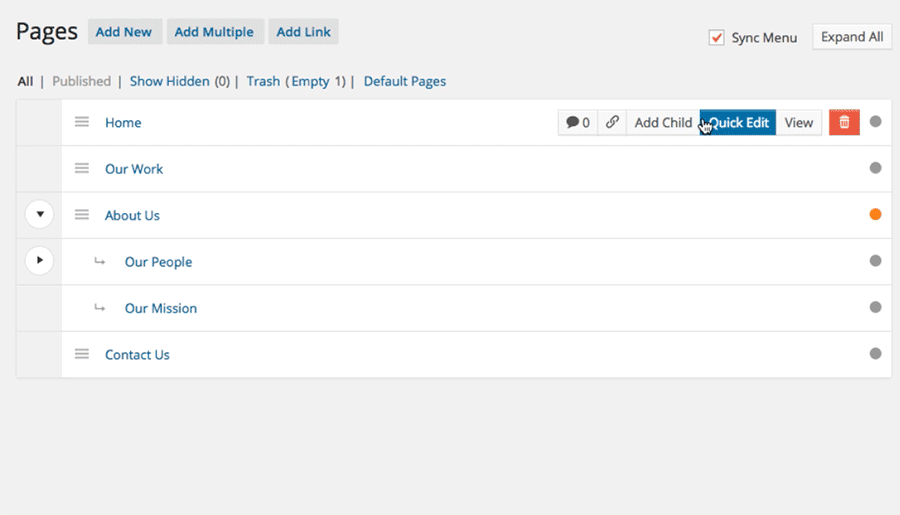 Nested Pages adds an editable view of your site's page structure, enabling you to make quick changes. As you see in the above GIF, you can change menu options and other settings for each page quickly. You can quickly add new posts without leaving the page tree. You do have the option to enable Nested Paged for only certain types of posts.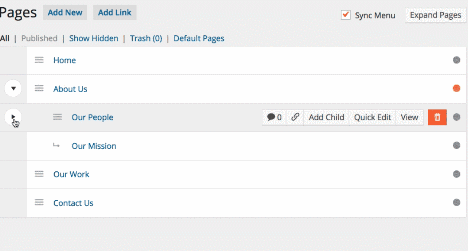 Nested Pages enhances your WordPress site by letting you change the order and structure of your pages fast. This is a free plugin.