Many top sites get plenty of visits from good and bad bots. Bad bots could even crash your website if you don't manage their access or ban them completely. These 3 bot detectors for WordPress can help:
Blackhole for Bad Bots: a handy plugin that adds a hidden trigger link to the footer of your pages to identify and deny access to bots that ignore your robots.txt rules. You have the option to change message, your whitelist, and other settings in the backend.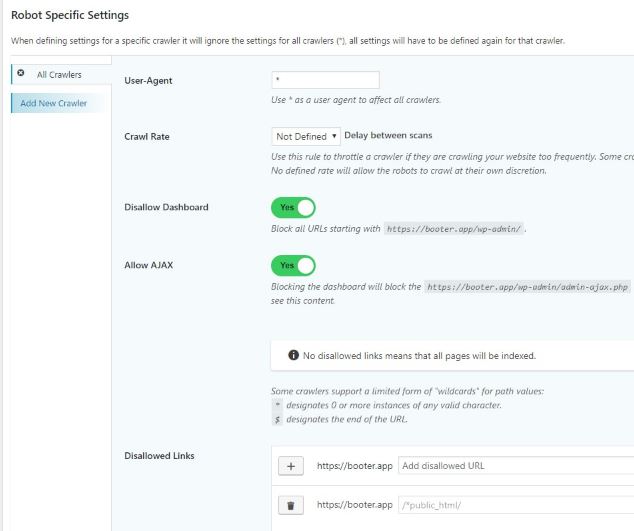 Booter: a powerful plugin that lets you keep bad bots and crawlers in check. It lets you limit the # of requests and disallow certain links. It also supports 404 error logging.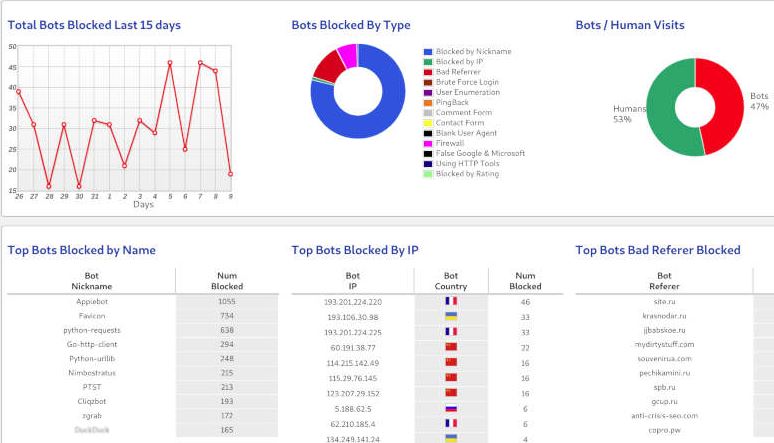 Stop Bad Bots: a handy plugin that blocks thousands of bad bots without slowing down your sites. It can also protect your login page and comments from bad bots. The premium version has even more advanced features, so you can maintain a whitelist table, limit bot visits, and block fake Google and Microsoft bots.
Have you found better bad bot detector plugins for WordPress? Please share them here.