All sites are visited by bots and crawlers all the time. Not all of them are harmless though. As your site starts growing, you are more likely to get visits from bots that can damage your site by putting extra load on your server. Booter is a handy plugin that helps you stop bots and crawlers.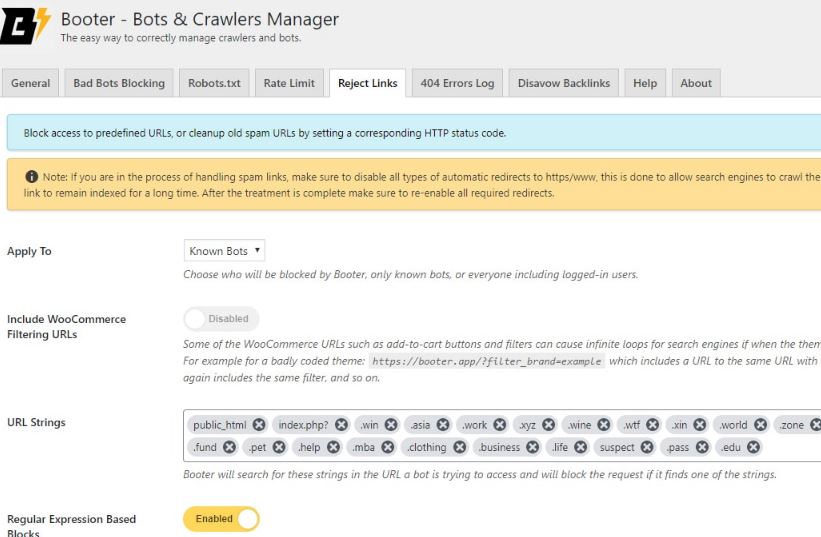 This plugin helps you create a more advanced robots.txt file for your site and easily block bad bots that can cause high server load. You can also limit the # of requests from bots. Want to disallow certain links? No problem.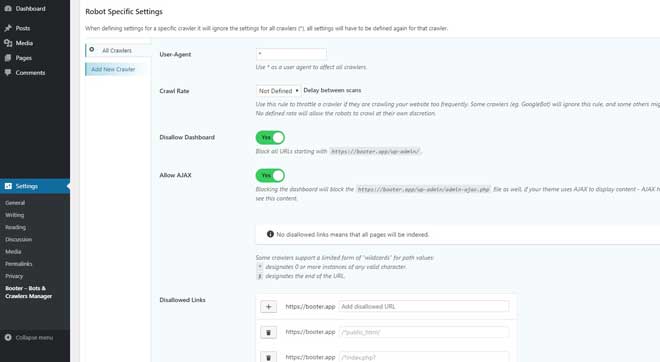 Booter doesn't stop all attacks on your website but helps you get a handle on annoying bots. You can download it for free.