Writing books is challenging on its own. Your job is not done when your book is finished. You should also spend time promoting your books aggressively and effectively. Mooberry Book Manager is a WordPress plugin that lets authors add their books to their website. They will just have to fill out a simple form to showcase books on their site.
This plugin lets you add your book cover, purchase links, reviews, an excerpt, and other info. Book Manager creates a page for each book. It lets you display a random or your newest book on your sidebar. Authors are in control of which books are displayed and in which order.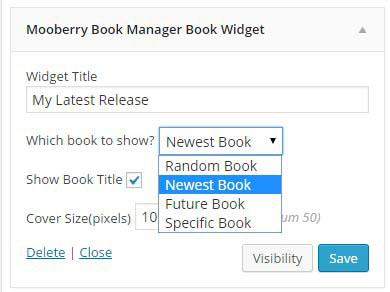 This plugin can be used to promote past, present, and upcoming books. It is a free script.