Those of you who have published a book or two in the past know all the steps authors have to go through to get their book to be successful. Writing great content is only one part of story. Promoting your book is a whole other issue. Every author needs a website for his/her book. That's what Chapters for WordPress is for. It's an attractive theme by WooThemes that lets authors promote their books online and not go broke in the process.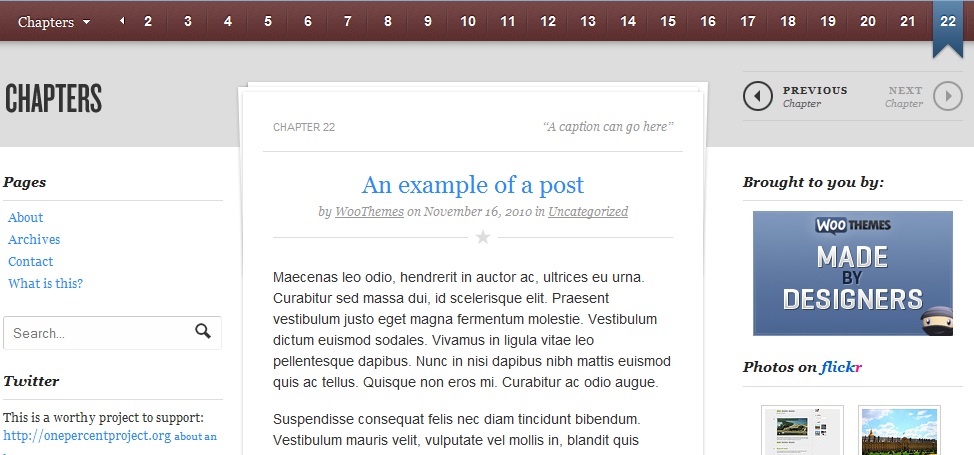 Chapters for WordPress essentially turns your blog into an online book. Your visitors can go through your chapters and read your content like they would read any other book online. The theme does look very clean. It does have an index feature, making it easier for your visitors to view your content online.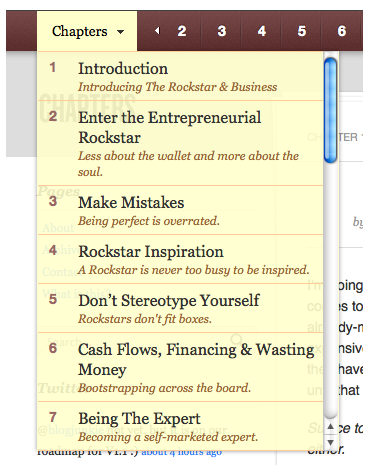 Chapters' typography can be customized. The theme does support Google fonts. Chapters does have 10 different skins and multiple custom widgets. It has 4 widgetized areas and 2 widgetized side-bar. The back-end system is pretty intuitive. You can optimize your SEO and navigation from here.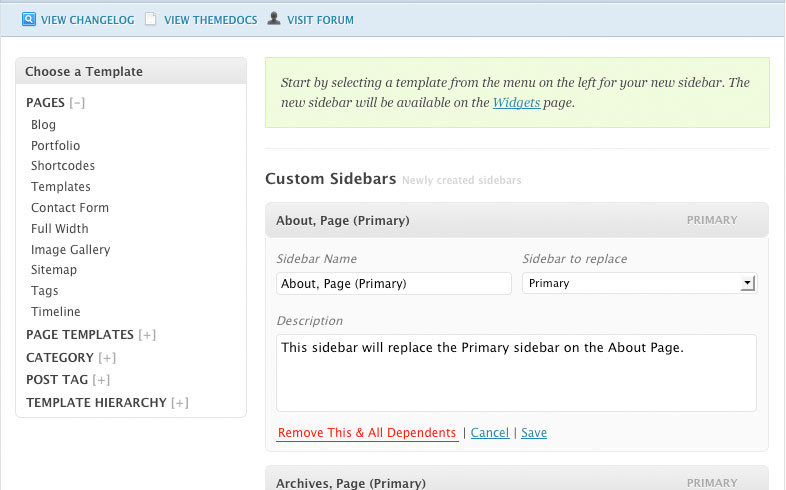 Chapters is compatible with all major (really major) browsers. It automatically scales images, meaning that adopting this theme for your established website doesn't have to take that much time (at least as far as you playing around with your images). It can be localized too which is always a plus. Overall, Chapters is a wonderful theme for any author hoping to create a website for his/her book.