The game of real estate has changed with more people using the Internet to search for properties and connect with agents. Whether you are just getting started in this field or have never had a chance to build an online presence for your business, WordPress can help you get the job done easily. WordPress can handle small and large real estate businesses and is a scalable solution for your business. These 7 WordPress themes are perfect for aspiring real estate agents hoping to build a stronger presence with the help of the Internet: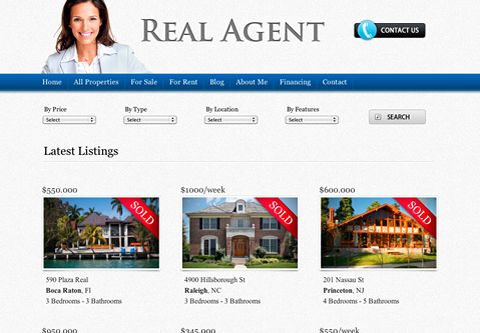 Real agent: a clean, grid-based real estate theme for small real estate businesses. Users can easily customize it (and internationalize it). It supports bulk photo upload. Google Maps is integrated in this theme too.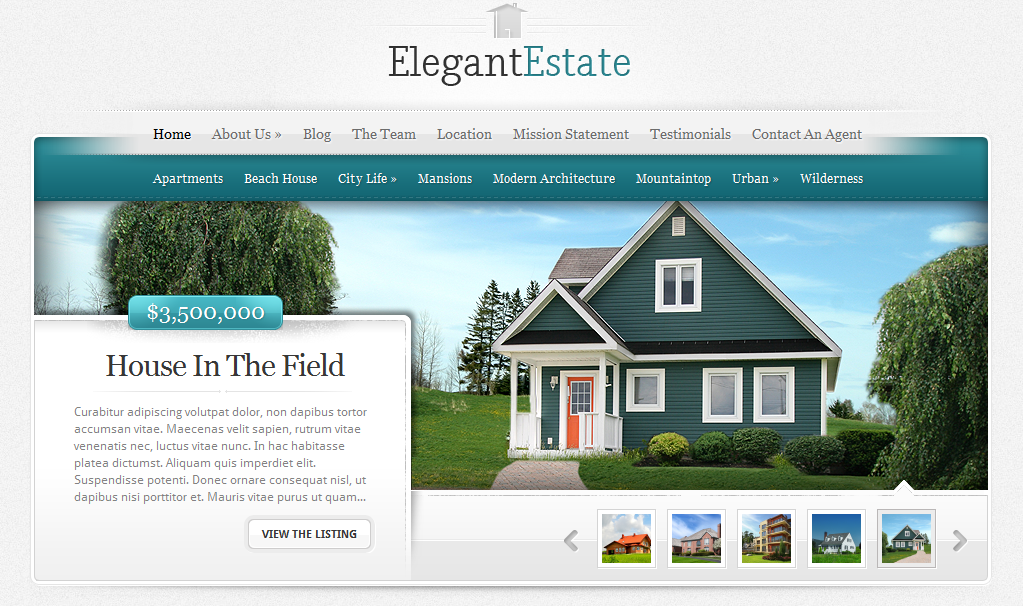 Elegant Estates: it gives you a lot of bang for your buck. It has 5 unique color schemes and is quite image friendly. It supports a side blog for your business too.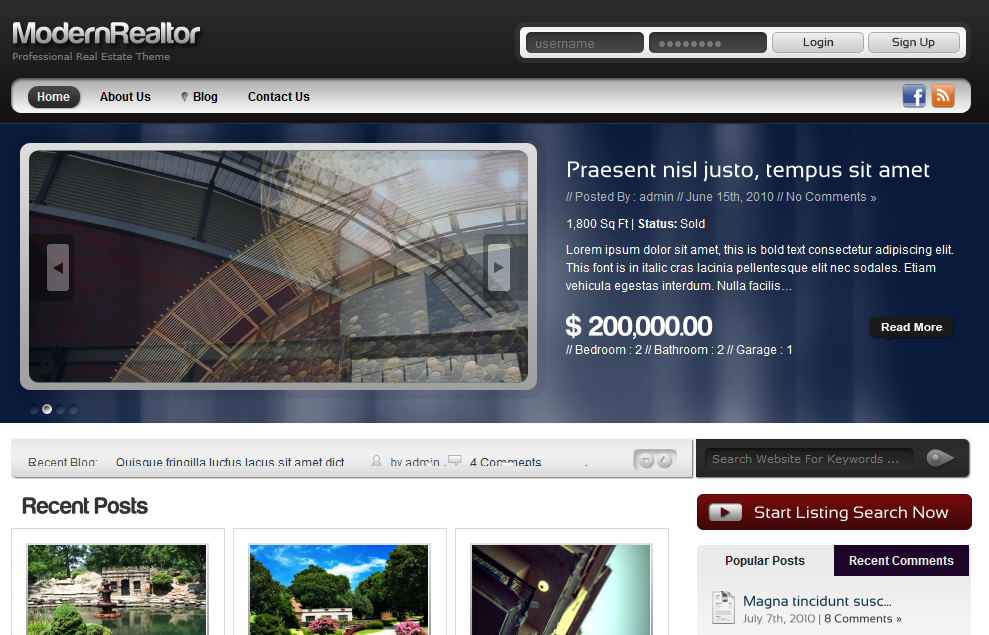 Modern Realtor: one sleek WordPress theme for realtors. It is powered by jQuery. Supports search by various criteria. Setting up your logo can be done easily in the back-end.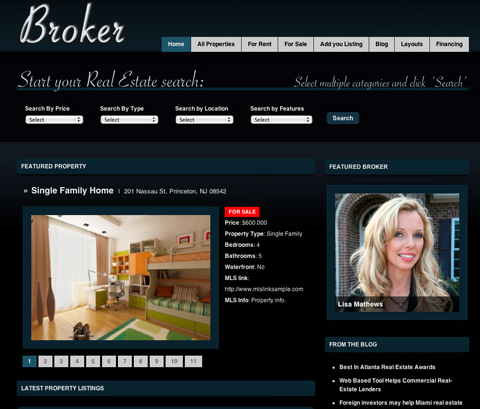 Broker Theme: if you happen to have passed all the requirements to become a broker, chances are you are planning to work with multiple real estate agents. This theme can help.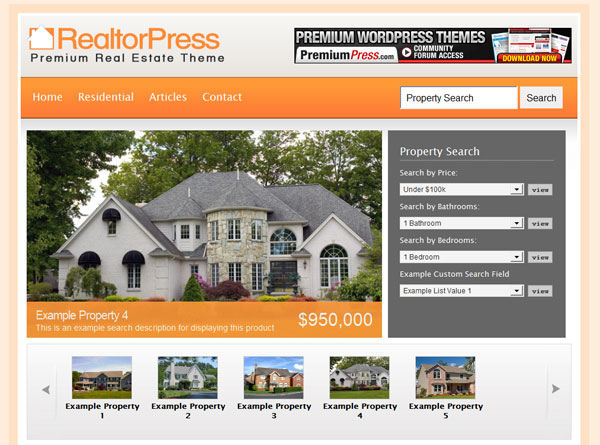 Realtorpress: what sets this theme apart from others on this list is its search options. You can also allow your visitors to add their properties to your website for a fee! The support behind this theme is second to none.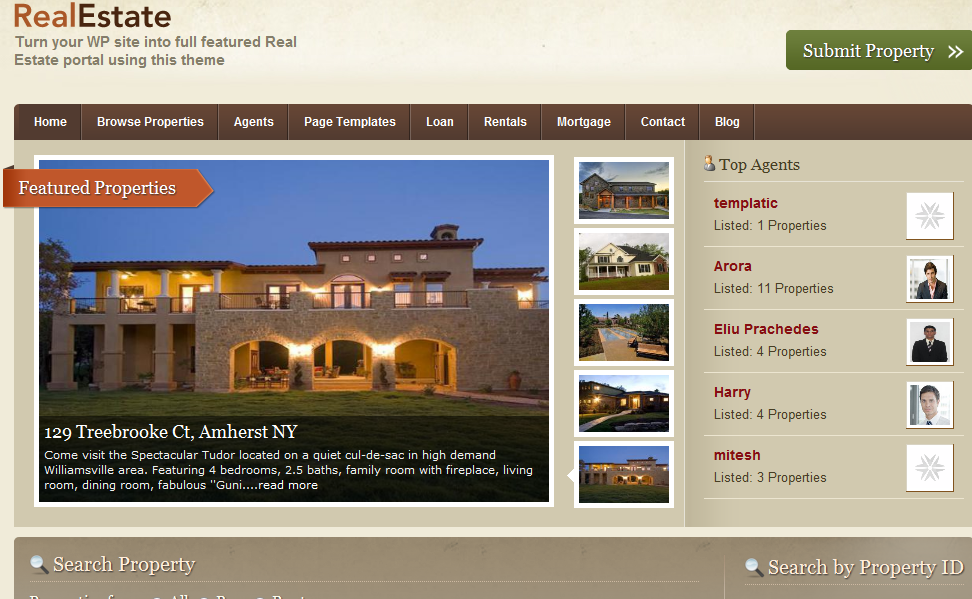 Real Estate Theme: one of the best themes available for more established real estate businesses. It works like a charm for real estate businesses with multiple agents. It has a detailed page for your agents. Google Maps is integrated into this theme. Your visitors can submit their properties too.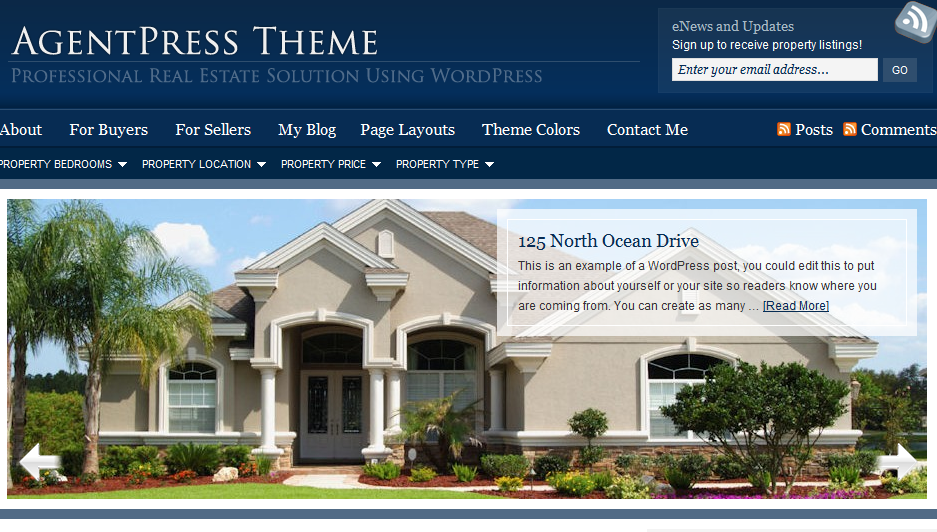 AgentPress: based on Genesis WordPress framework. The perfect choice if you can actually afford a WordPress developer familiar with this framework. It can be used to develop explosive real estate designs.
The above real estate themes works for independent agents and more established businesses. They don't cost you a whole lot up-front. If you are a real estate agent, there is no excuse for not having your very own website this year.