WordPress has made it very easy for small businesses to take their businesses online. A few years ago, you'd have to spend thousands of dollars to get a decent website up and running. These days, you only have to spend a fraction of the price. Real estate agents and brokers are among those who have benefited from the emergence of WordPress. Now they can use real estate WordPress themes to get their sites up and running to show case their properties. And it won't cost them more than a couple of hundred dollars to get started.
Currently Trending Themes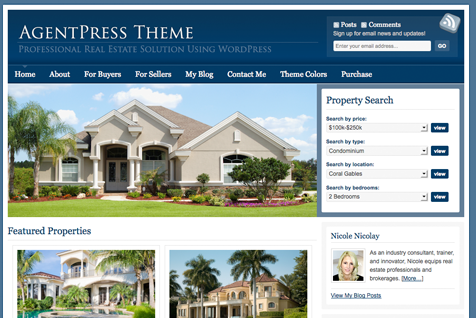 AgentPress is a comprehensive real estate solution for WordPress that enables real estate professionals to list properties and grow their business online without spending too much money up-front. The theme has been designed specifically for real estate professionals. So your post template is going to be customized to help you enter your property information, add your images, and go live as fast as possible. You can easily enter listing price, MLS informatin, and property details right from where you would post your articles.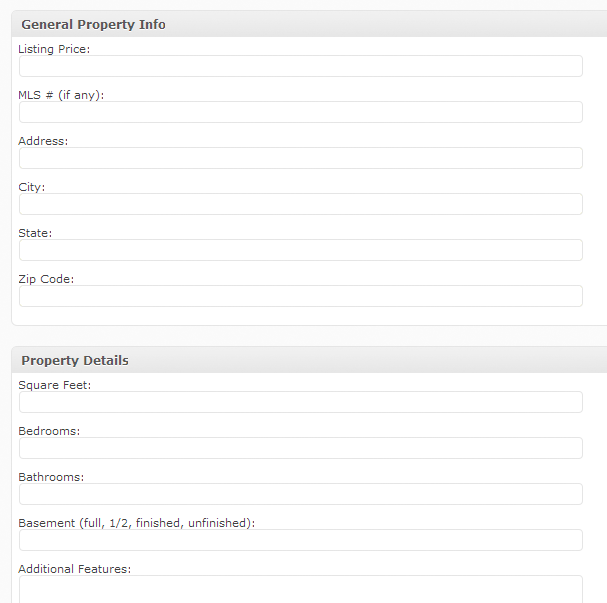 If you are planning to get the most out of your listings, you need to optimize them for search engines (especially local search). Wouldn't it be nice if you could do all that from the back-end of your theme? With AgentPress, you can do just that.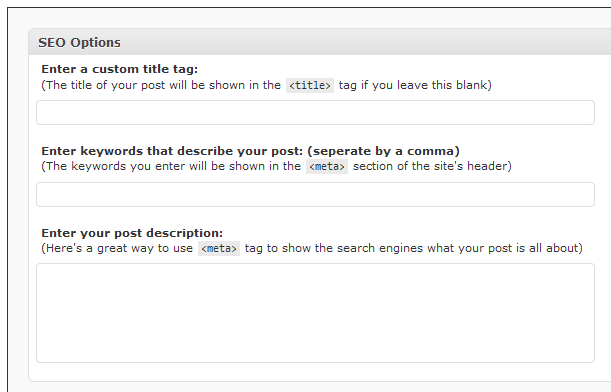 You do want to use custom title tags per each listing and use the local keywords to get ranked higher for those terms. Adding meta keywords and description to your posts doesn't hurt either. What I like about AgentPress is the fact that it gives me options to customize the look and feel of my homepage without having to write a single line of code. Don't get me wrong. I love writing code, but it's nice to have the option in the back-end. AgentPress is widget ready and can be easily localized as well.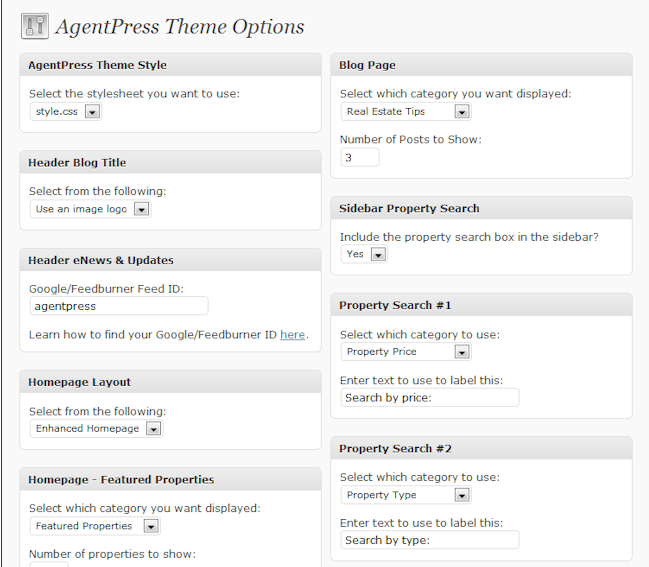 All in all, AgentPress is an easy to use WordPress theme for real estate professionals that lets them create sophisticated realty websites fast. Uploading properties and managing them can't be any easier. Best of all, it's affordable too. Yet another top real estate theme for WordPress.