Just a few years ago, you'd have to spend lots of money to hire a designer or an organization to help you create a website to cover your wedding. In fact, many didn't bother creating a wedding site just a while go. But have a site to share your photos and wedding information with friends and family members is only logical. Thanks to the power of WordPress and themes such as Mr. & Mrs., you can now take wedding online and share it with the world or just those who are close to you.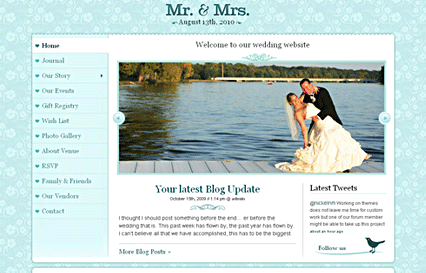 Mr. & Mrs. is a light-weight and easy to use WordPress theme that lets you share your wedding story and pictures with the world. The theme is designed for those who want to go live with their wedding website fast. The theme comes with 4 color schemes and is easily customizable. You also have the powerful back-end to change things around without having to write a line of code.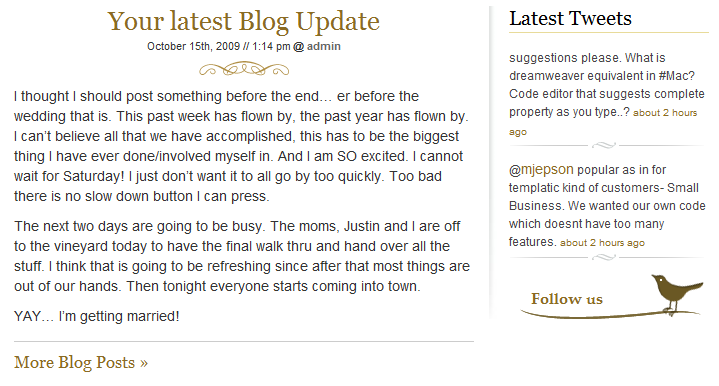 The theme is very light-weight but modern at the same time. It comes integrated with Twitter, so you can share the latest updates from your wedding through Twitter and have them show up on your blog. You can post your blog updates and update your photo galleries easily as well.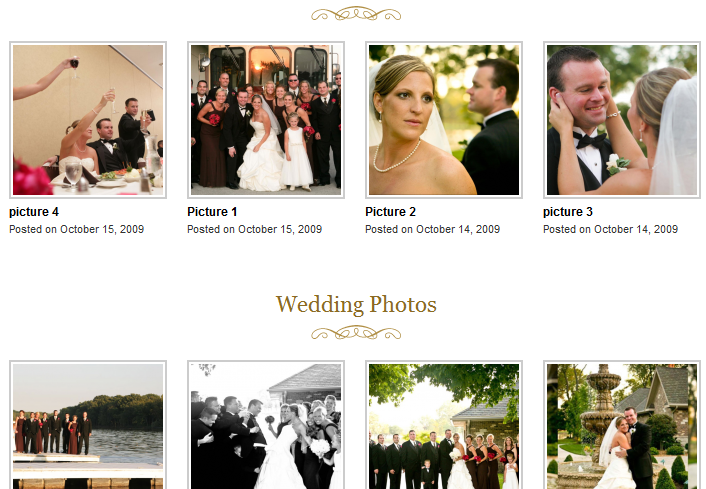 Mr. & Mrs. is built with search engines in mind. So your blog posts will have a better chance up showing up in the search results. The theme is compatible with major browsers as well, so your visitors will be able to view your website content without any issues no matter what popular browser they are using. The theme comes with a built-in ad management system. You can use it to share your wedding vendors with the world or just display Adsense ads if you need some cash.
Mr. & Mrs. is yet another theme that makes it possible to go online fast without spending too much money. If you want to create an ageless website for your wedding, Mr. & Mrs. comes in handy.