Your wedding day is going to be one of the most important days of your life. It's no wonder a lot of people take time to capture videos and photos and set up a site to share their wedding experience with the world. Wedding themes for WordPress let you do just that without investing too much money. They are especially useful if you are running on a tight budget.
If you are looking for a decent WordPress theme to share your wedding photos and videos on, these 8 wedding themes are worth a look: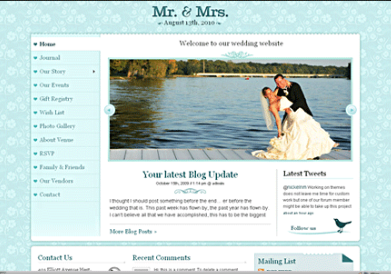 Mr. & Mrs.: Mr. & Mrs. is a very flexible WordPress theme designed specifically for wedding sites. It is ready to be localized and has 4 different color schemes for your to take advantage of.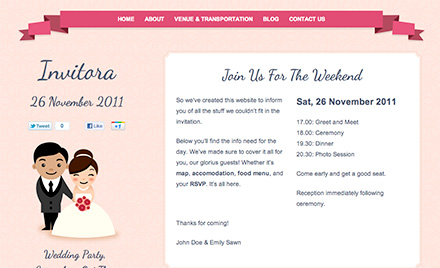 Invitora: Invitora is developed specifically for those who want to announce the date of their wedding event and its details online. It looks clean and is easy to customize.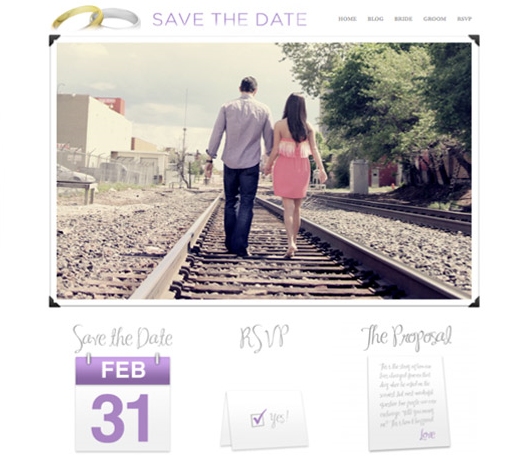 Save the Date: Save the Date is an attractive wedding WordPress theme by iThemes that lets your visitors keep up with your wedding news and get in touch with you easier.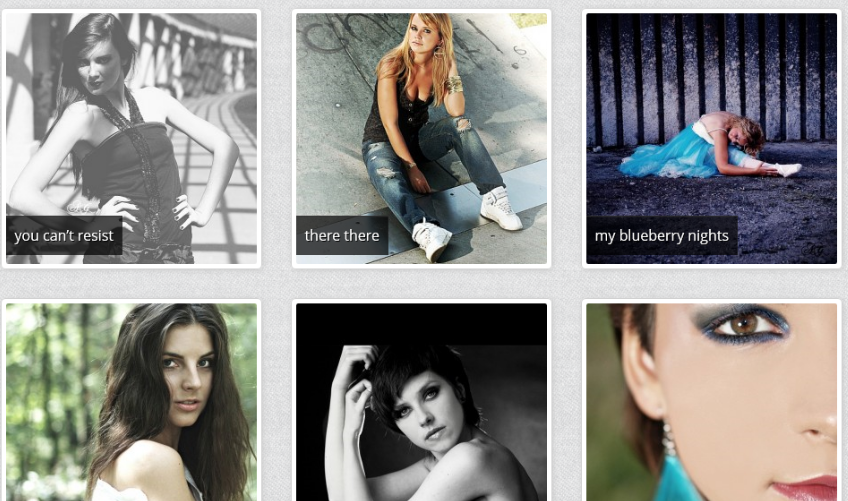 PhotoPure Press: PhotoPure Press is designed for photography sites but can be helpful for those of you putting a wedding portal together. It offers 15 types of backgrounds and 3 sliders. Bulk image upload is supported.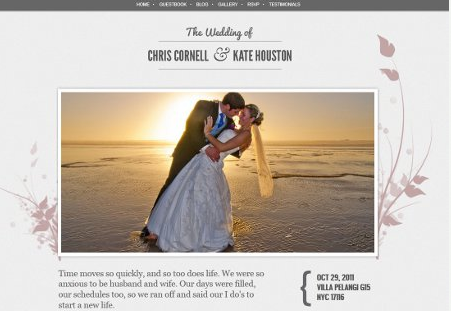 Wedding Theme: Wedding Theme it has 3 different layouts for you to choose from. The guestbook feature is a plus. It has a simple design but looks perfect for wedding sites.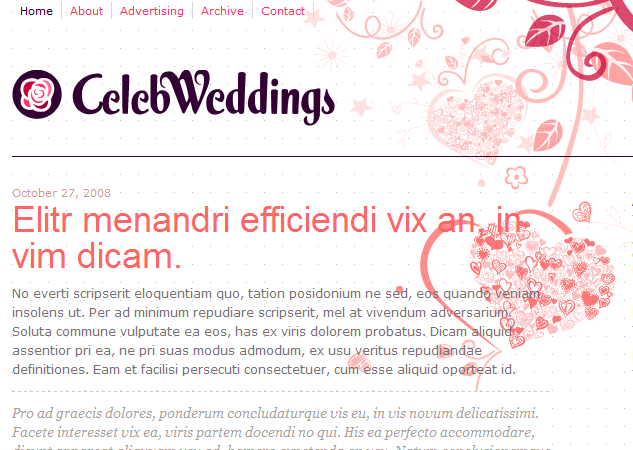 Wedding Theme 1: Wedding Theme 1 by PremiumThemes has 2 columns and 3 color schemes. It has a blog style to it. It may not be as dynamic as the first two themes on this list but gets the job done.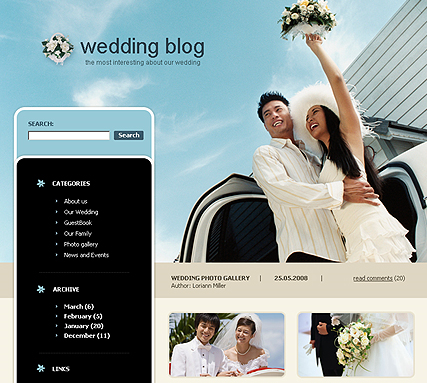 Wedding Blog: an image friendly theme for your wedding website. Wedding Blog helps you share your news and photos from your wedding with the world.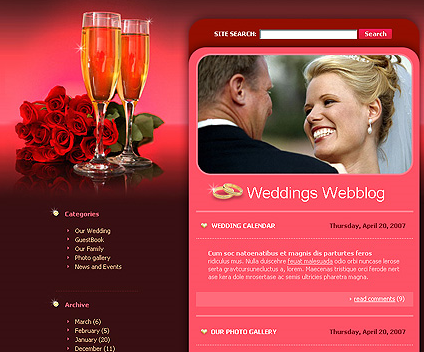 Wedding Theme: Wedding Theme is another generic template for those looking to setup a site for their big event. It has a more spicy feel to it.
Have you got any suggestions?