Directory sites have been around since the early days of the web. Most established online directories do not have as much influence as they used to in the past. But niche directory sites are still in demand. The key is to find the right niche market to target and work hard at building a killer directory site. eList is an elegant directory theme for WordPress that allows your visitors to submit their listings to your website. You can use it for online resources or classifieds sites.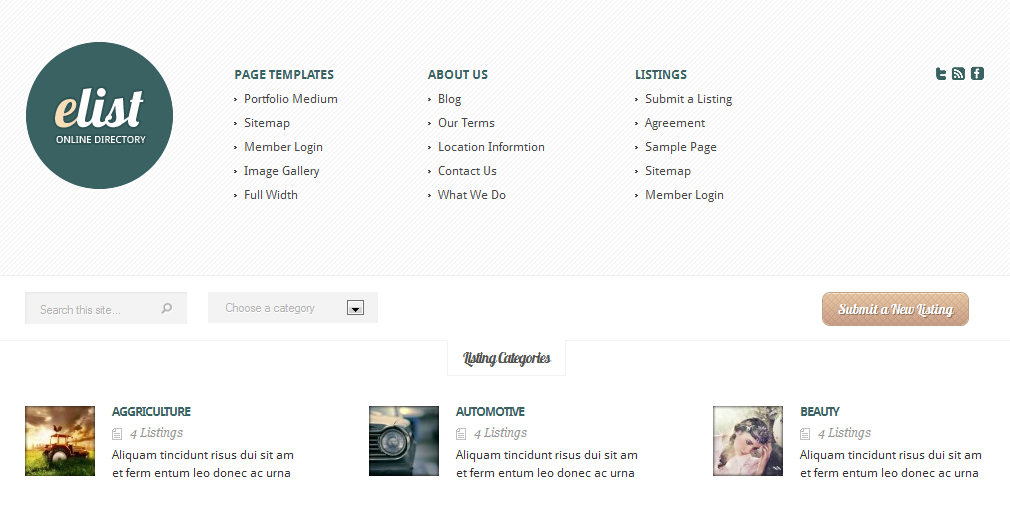 eList theme is highly customizable. It comes with a custom CSS control panel that allows you to change your site's background and font color. You have two layouts to choose from. You can use this template for a classic blog. It can also be used for online directories. Want to charge your visitors for their submissions? eList offers e-commerce integration too.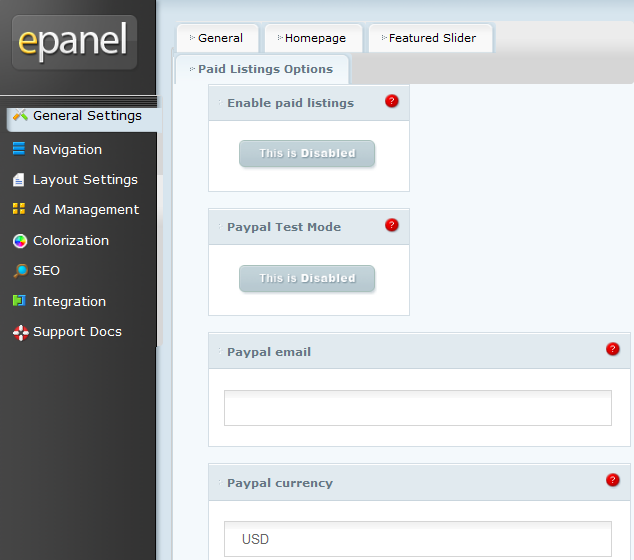 eList Directory Theme has a custom form builder so you can customize your directory site to your heart's content. It is advertisement friendly too which is helpful. It automatically resizes your thumbnail, which is a plus. The above screenshot showcases the ePanel system. It is a user friendly options panel that lets you customize all aspects of your website without having to get your hands dirty with coding.
eList Directory Theme is simple to implement and does what it promises well. It is one of the lighter classified themes we have tested. The ePanel is not the most sophisticated options panel but still gives you plenty of settings to configure.