Online directories are not as popular as they used to be a while ago. You can find a whole lot about any topic using search engines such as Google. But there is still a place for niche directories. That applies to event directories too. Nightlife for WordPress is a versatile theme that turns your WordPress install into an online directory for events. The theme is powered by the Tevolution plugin and works well on all common screen sizes.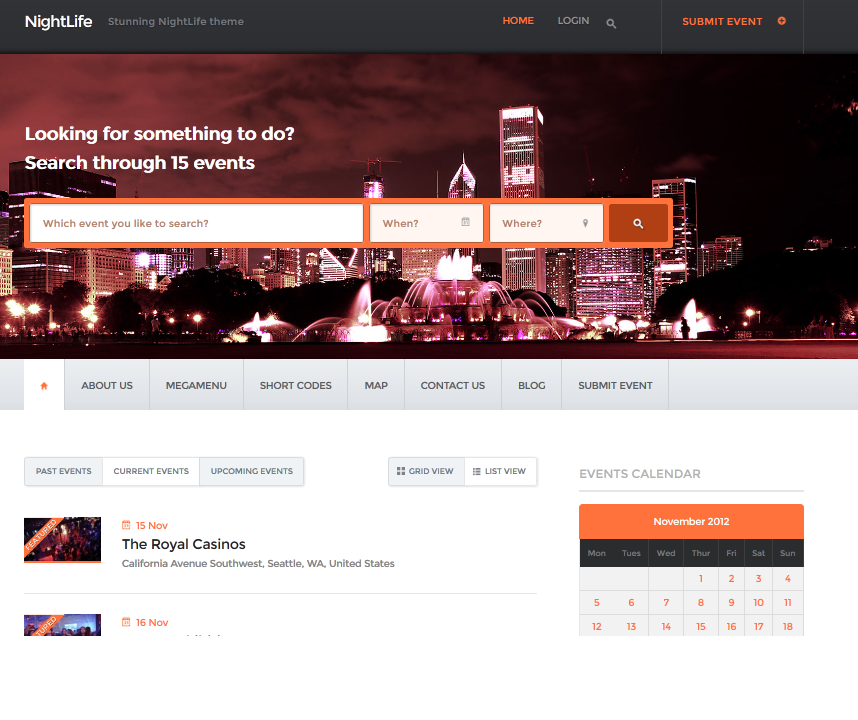 The Nightlife theme is designed for those of you who want to bring an event directory online. The homepage slider lets you showcase your top events. The theme has a modern look and is mobile friendly. It will work fine on devices running the most popular mobile platforms. You do get the option to let your visitors submit events to your website.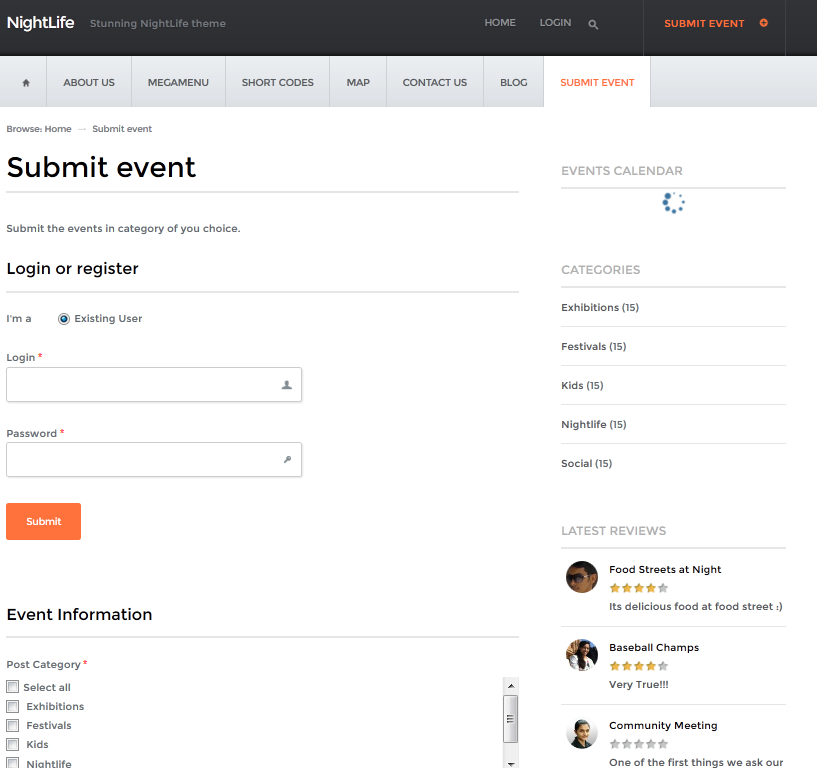 The Nightlife theme also lets you make money with your website (through premium listings). It has RSVP functionality and offers Facebook integration. The template can handle recurring events well. What's neat about Nightlife is the fact that it lets you have as many new post types as you like. So you can technically use it for more than just an event site.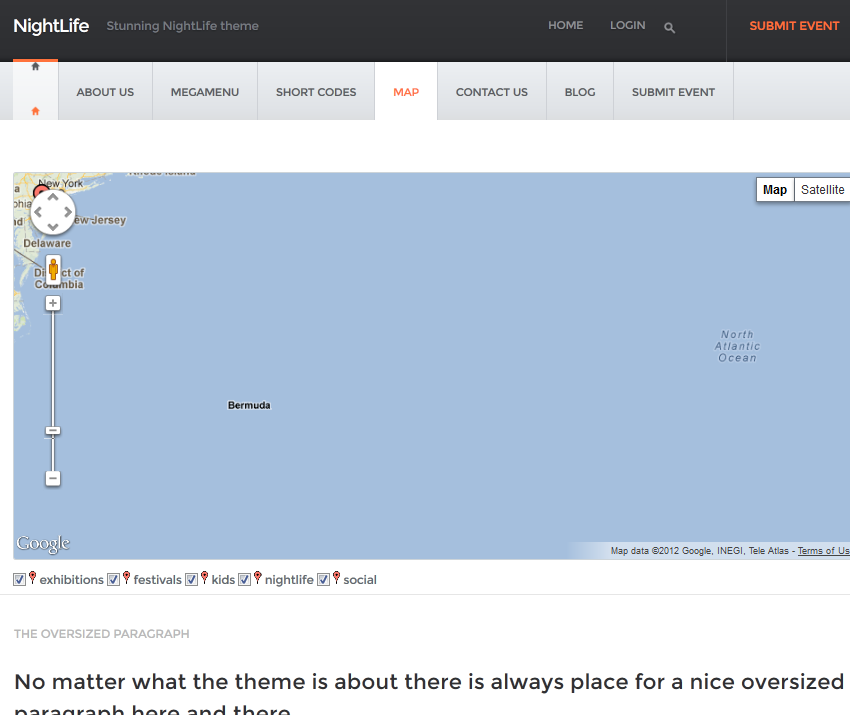 Nightlife is decent looking and can handle event directory sites well. You will have to do some small tweaks to speed it up though.