Are you a freelance journalist hoping to start your very own news service? These days people spend a lot of time online consuming content. That means if you have got something to say, you should setup a news portal to get your work in front of your targeted audience. Thanks to news portal themes for WordPress, you can start a professional news site and not go broke in the process. Here are 8 news themes for journalists that can get the job done: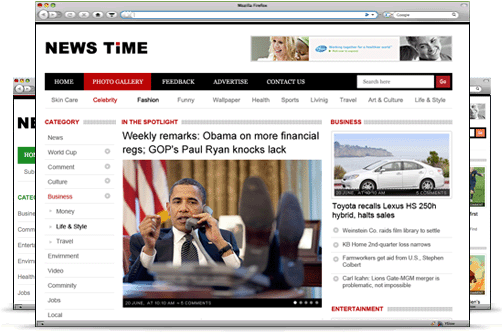 News time: a classic news theme for journalists. It is dynamic and has a fully customizable front page. It has 8 color schemes. It can be localized too.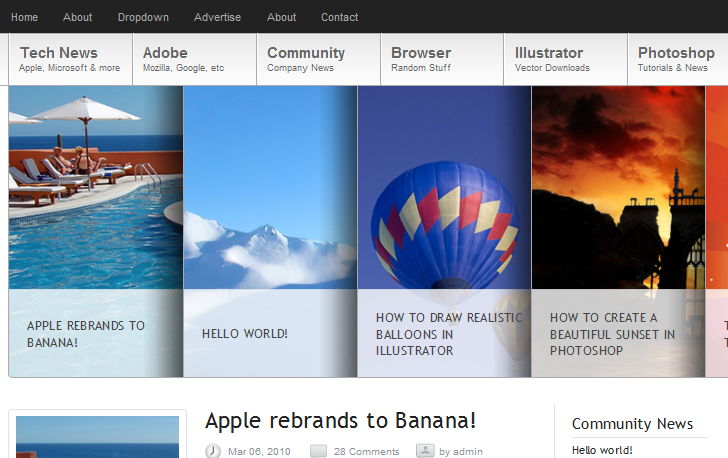 Newscast: it works for magazines and news blogs alike. It has 3 beautiful image and news slideshows. Many aspects of it can be customized from its settings page.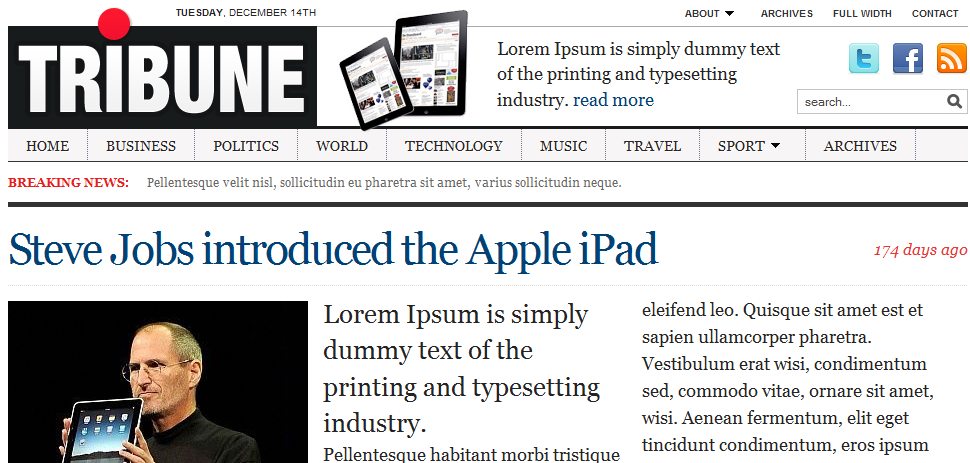 Tribune Themes: a SEO friendly news portal theme by WPZoom. It is ad friendly and easy to customize. Grabs your thumbnails for you. Gives you multiple ways to promote your content (includes a breaking news section).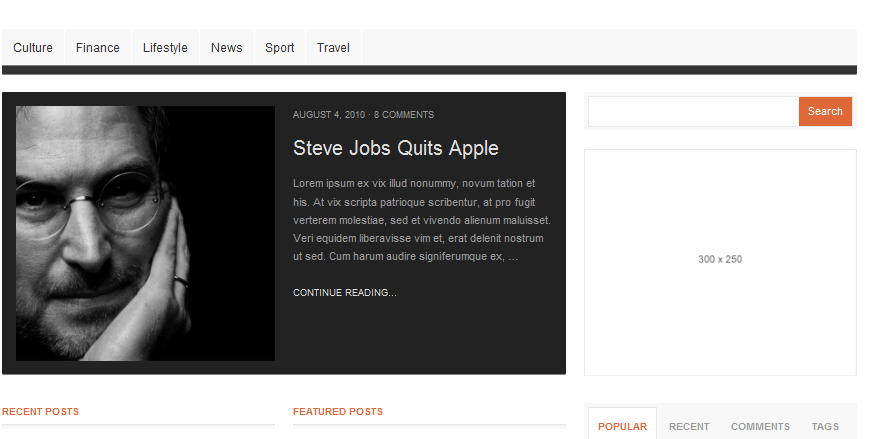 Deadline: a fully widgetized theme with 5 color schemes, 7 custom widgets, and 10 custom areas. It is social media and jQuery enabled.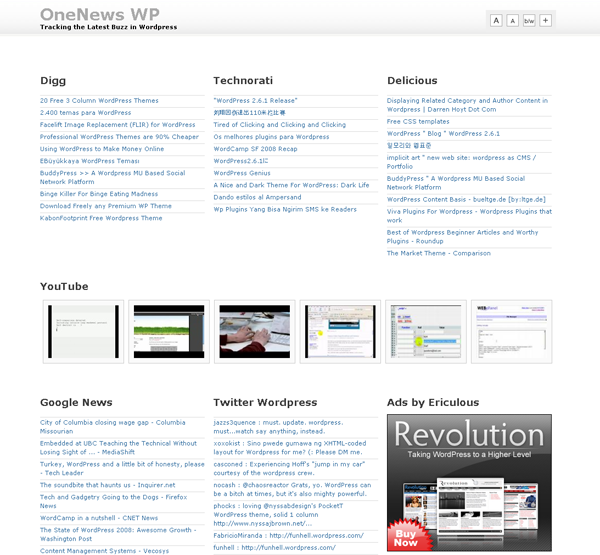 OneNews: lets you create a news aggregator (similar to AllTop in many ways). Has 4 types of widgets including video, HTML, and photo RSS.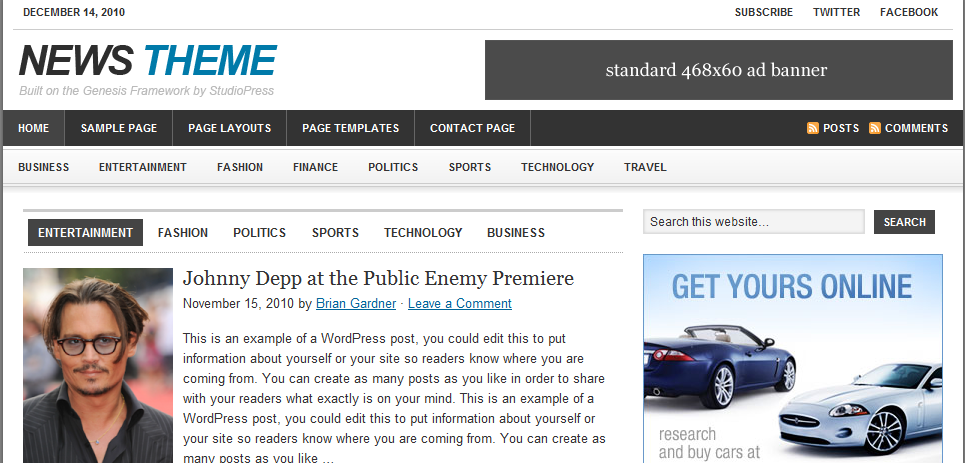 News Theme: based on the all powerful Genesis Framework for WordPress. Genesis Framework is fast, easy to use, SEO friendly, and should be able to handle your news portal no matter how many posts you have.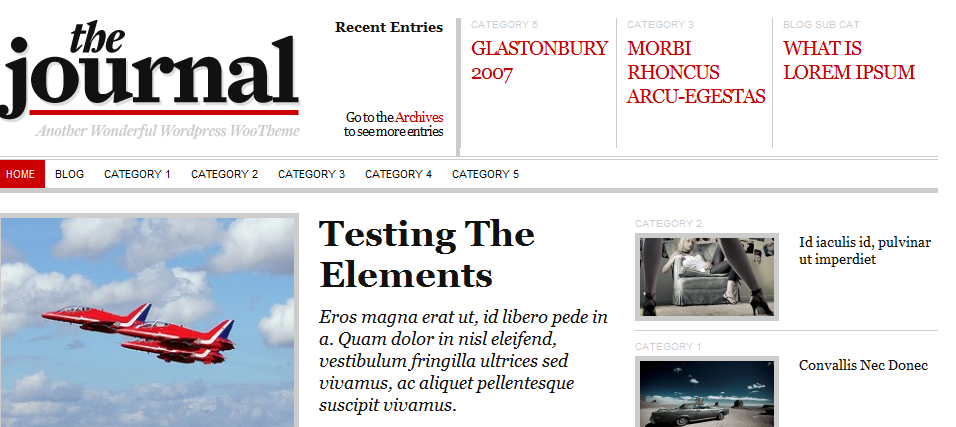 The Journal: a professional news theme for web publishers and journalists. It has 7 color schemes and various widgets. It can handle images and videos easily.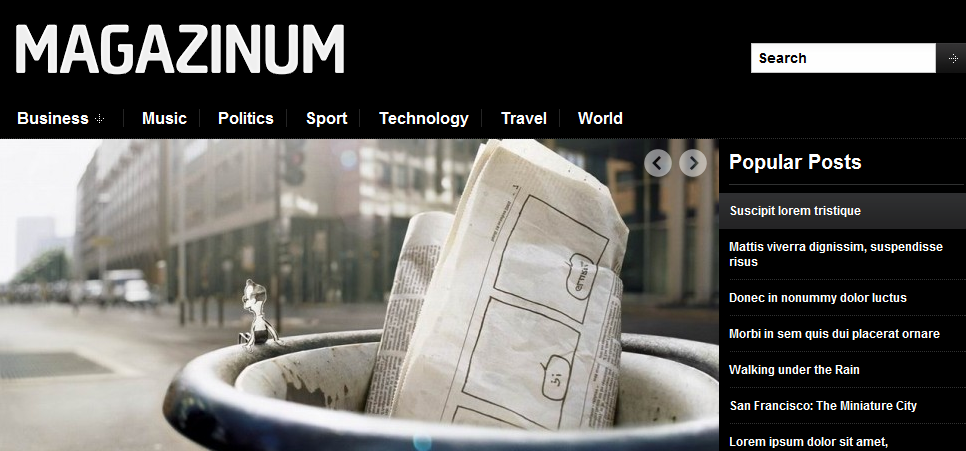 Magnizium: a professional magazine theme for online publishers. Has drop-down menus, custom login form, and an attractive featured slideshow. It is social media friendly too.
What's your favorite news theme for WordPress?
Currently Trending Themes