Online directories used to be very popular a few years ago. They may have lost some of their relevance over time, but running niche directory sites could be very lucrative. Directory Portal is a cool theme that turns your WordPress site into an elegant online directory. It comes integrated with Google Maps and has an adaptive design. Directory Portal has multiple color schemes too.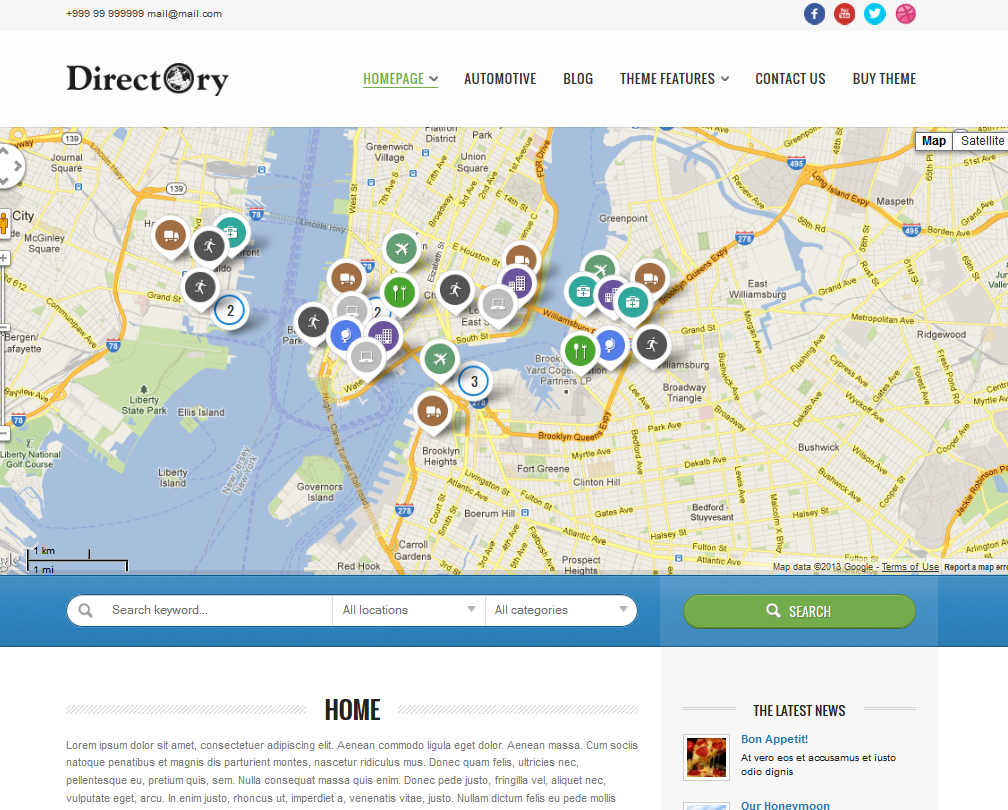 The Directory Portal theme has unlimited colors. The design is responsive and works on mobile devices well. Revolution slider is included too. It has many transition effects, image/video options, and supports custom effects. You can easily create directories of companies, shops, and websites with this. Google Maps with street view are enabled. Theme customization can be done easily from the options panel.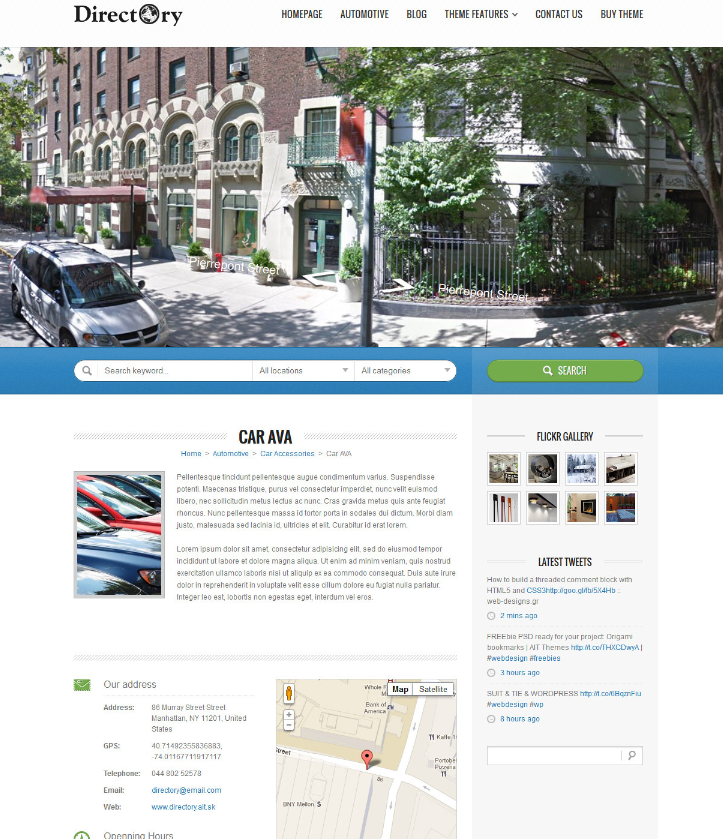 The Directory Portal theme has many useful shortcodes for webmasters to use. It comes with demo XML content too. It is ready to be fully branded. The Directory Portal theme is very useful for anyone hoping to start an online directory using WordPress.