Online directories have been around for years. Folks used to rely on them more in the past to find what they needed. These days, there are just so many better options available. Let's not forget that Google has penalized many online directories and article sites. If you want to get involved in this business, you need to make sure you create a high quality and professional website. The Directory theme can help. It is a versatile theme designed specifically for international directory websites.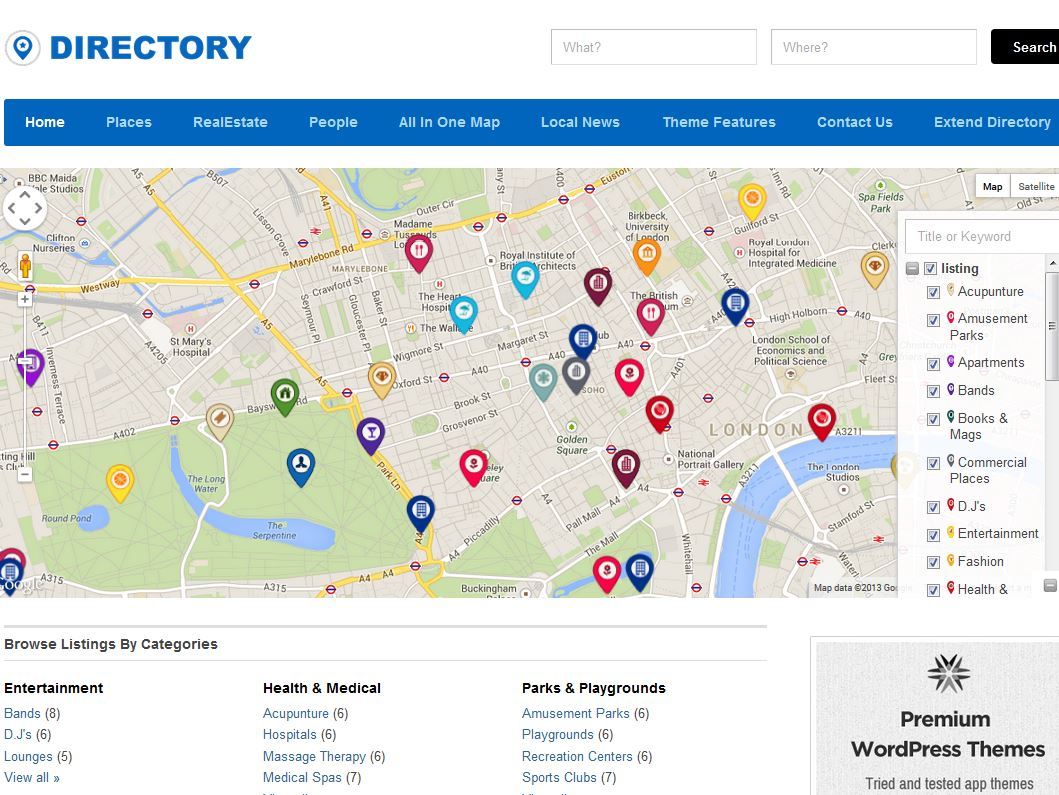 The Directory theme lets you manage content on your website easily and monetize your efforts. It does have support for over 200 countries. The theme is optimized for content sharing. In fact, your visitors can submit their own listings. You can add your own custom post types and allow your visitors to contribute. Want to charge for submissions? No problem.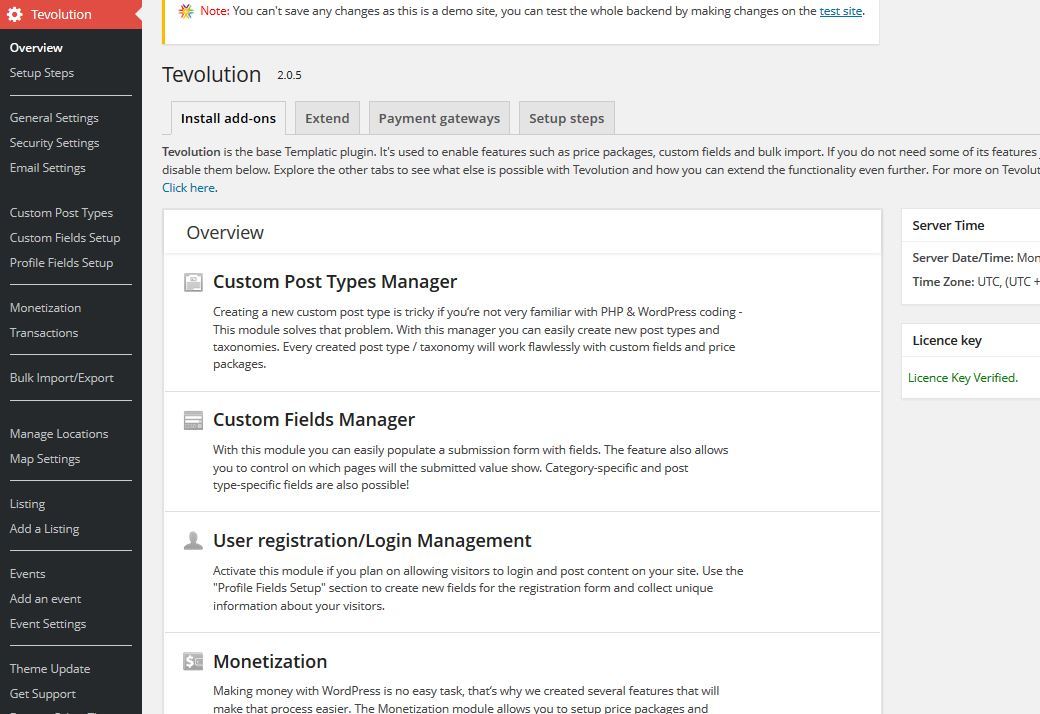 Directory is powered by the Tevolution plugin. You can extend the functionality of this theme with add-ons. They let you create events, manage ads, prevent duplicate posts, and handle ratings. What I like about this theme is the fact that you can test the front-end and back-end before buying. It is worth checking out if you are trying to start an online directory.