Free Plug-ins
How To Add Breadcrumbs To Your WordPress Theme with NavXT Plugin
I am sure you are familiar with the concept of breadcrumbs. These are those little handy links that show up at the top or bottom of pages and help you navigate through websites. Breadcrumbs are highly recommended for SEO, but they are not necessarily easy to generate for WordPress blogs. Now I say that as it is possible to implement a customized Breadcrumb system for your WordPress plug if you know PHP inside and out. But if you are just a blogger who want to take advantage of breadcrumbs to make your site easier to use, then you should check out Breadcrumb NavXT.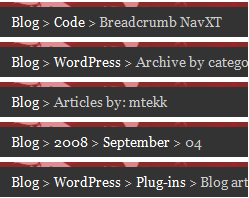 NavXT allows you to create highly customizable crumbs for your WordPress blog without too much fuss. Now some WordPress themes may not quite work easily with this plug-in but most of them do. Basically, all you need to do is to add the following code to your header.php file:
The administration panel for this plugin is very easy to use and allows you to customize all pages such as archives, author pages, and even static front pages. You get to define what you want to see on your breadcrumb here.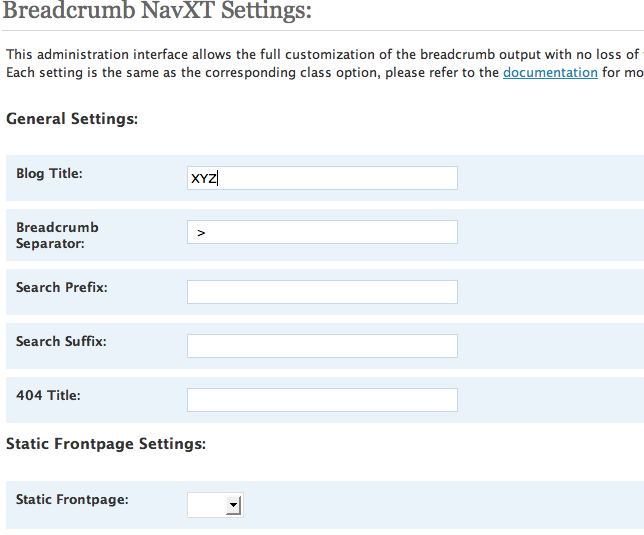 Now if you are an advanced user, I highly recommend activating the Core version of this plugin instead of the administration version. The reason is that you can make this plugin perform faster without the administration panel. But you will need the following code to make it work:
The breadcrumbs are often used to boost search engine rankings. The search engine robots love these, and you should definitely consider having them if your theme fits one of these. This plug-in is for free and you can download it right here.