Producing great content for your website is a great way to keep your visitors coming back for more. But you need to do more to keep growing your community and reaching new heights. Many webmasters have used rewards and gamification to keep their visitors more engaged. You can use a points management system to sell premium content, fund your operations, and provide more value to your loyal fans. myCRED is one of the plugins you can use to manage points on your site.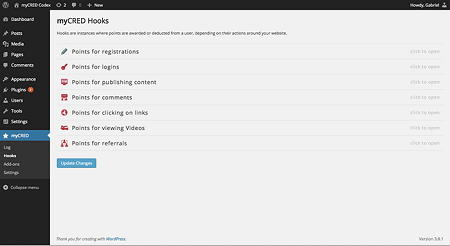 myCRED is a flexible solution to manage points on your website. It supports WooCommerce, BuddyPress, Disqus, and various other plugins. Users can award or deduct points from a user for actions (e.g. commenting, publishing content, registrations). Premium and free add-ons such as Coupons, Badges, and Banking allow you to set up coupons that can be redeemed to gain points, award badges, and charge interest on point balances respectively.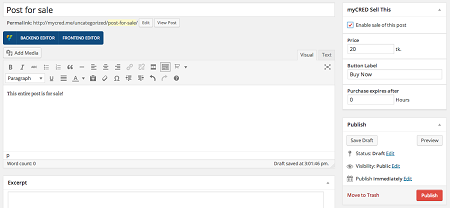 myCRED is fairly easy to use and quite versatile. Whether you want to sell content, rank your visitors, handle point transfers, or notify your visitors about their points, there is a myCRED add-on available for you. You can get even more out of this plugin if you know a thing or two about PHP.