Most people use Photoshop and other desktop applications to edit photos on a daily basis. You don't need expensive software for basic image customization jobs. These 5 WordPress image editors allow you to make photo edits on your site:
Popular WordPress Image Editor Plugins
Ultimate Image Filters for WordPress: comes with 45+ image filters and lets you retain your original image as you make edits. You can adjust the strength of each filter.
WP Beautify Pro: lets you search royalty free images online and edit them on the fly. You will also be able to import fonts and effects. This plugin lets you resize, crop photos, draw shapes over them, add borders, and a whole lot more.
Slim Image Cropper: allows your visitors to attach images to forms. It has auto mobile image correction, adjustable crop, customizable JPEG compression, and touch support on mobile devices.
DigiWidgets Image Editor: an image editor for WordPress that lets you crop and apply filters to your photos. It comes with history tracking for your projects. You will be able to resize and rotate images and text.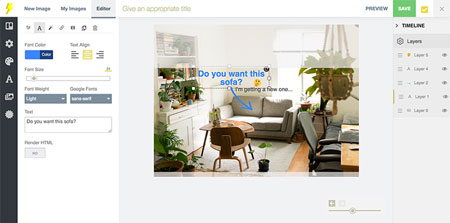 imgMCE: a drag & drop image editor that lets you mix images, icons, and stickers in WordPress. You can use it to create animated titles and banners. It comes with Instagram like filters.
Have you found better image editors for WordPress? Please share them here.