Online directories used to be a lot more popular a few years ago. Many of them got slapped by Google and went away. A few top ones changed their business model. Niche directories are specially in demand as long as you target the right market. SpotFinder happens to be an attractive WordPress theme for directories. It is a child theme for Directory but introduces many changes to categories, homepage, and details pages to set your site apart.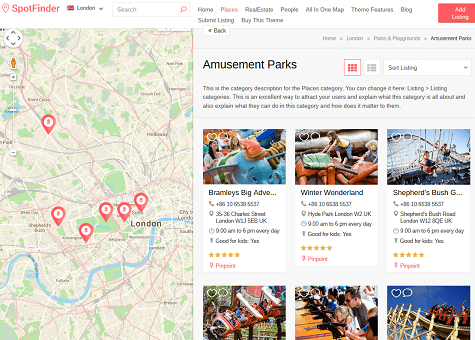 The theme has a category page with the map on the left side. The map area is widgetized, so you are in control of what shows up on your website. The design is responsive and good looking. SpotFinder offers support for international sites. The theme also supports a side-blog. It has various pages for users, listing details, and more.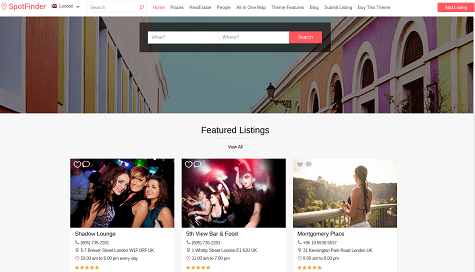 SpotFinder is designed to work on all your devices. It has a professional homepage and lets you customize how content is displayed on your site. Not the cheapest WordPress directory package we have seen though.