More developers are now understanding the importance of making their designs responsive. We now have more responsive WordPress themes than ever before. There is a good reason for that. No matter how you feel about mobile devices such as the iPhone, there is no question that many folks use them to access websites these days. You may as well invest in a theme that will look fine on smartphones like that. Max Mag is an attractive and responsive theme that gives your online magazine a more responsive look.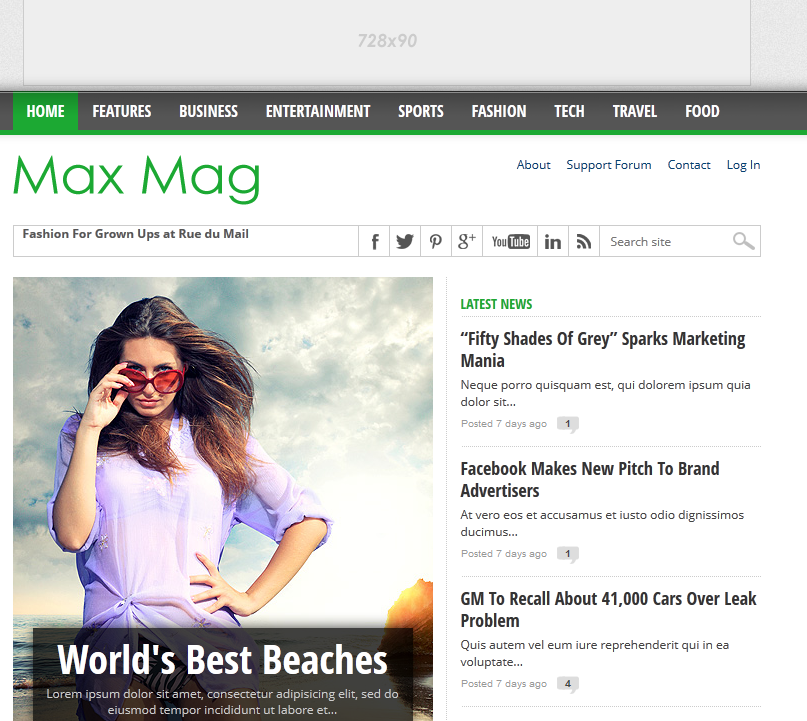 Max Mag is not only responsive but also very customizable. You can change its colors to make your site exactly how you like it. The theme supports 5 different ad units. It has a drag and drop homepage and features 15 custom widgets. It is quite touchscreen-friendly too. In fact, your smartphone/tablet visitors get to swipe through the content of the slider with their fingers.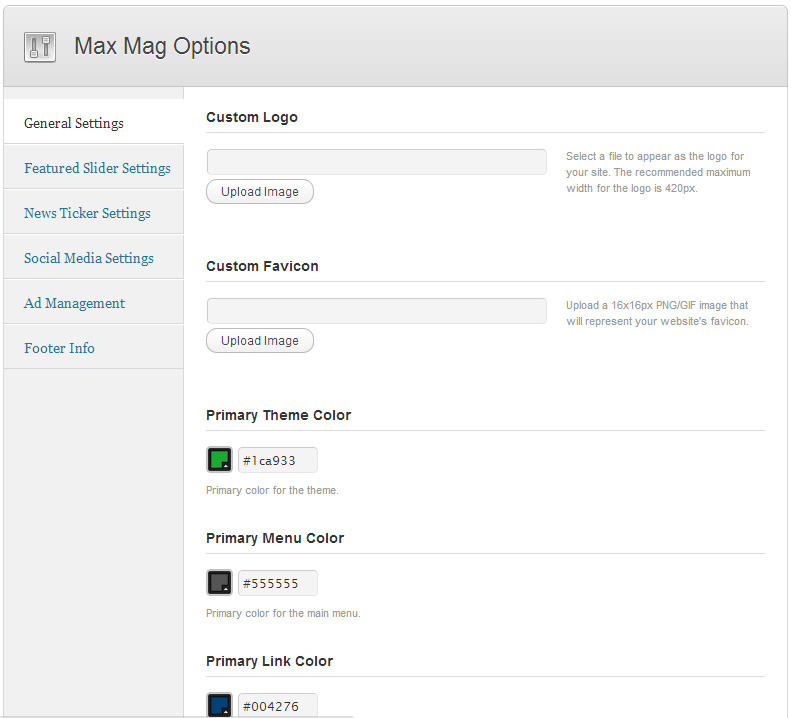 I like the overall design of this theme. The fact that the social media buttons are shown so prominently on the homepage is a big plus. The theme is quite elegant and fast. Webmasters do get a decent options panel to play around with. They also get two navigation areas and custom featured slider options.
If you need a theme to give your magazine a more modern look, this could very well work out for you. It is certainly worth testing.