Starting an online magazine from scratch can take a lot of time and effort. You are going to need killer content for your website to take off. Having a decent design for your website is a good idea too. The WMag theme is a beautiful template that looks professionals and gives your content a good chance to get noticed by your visitors.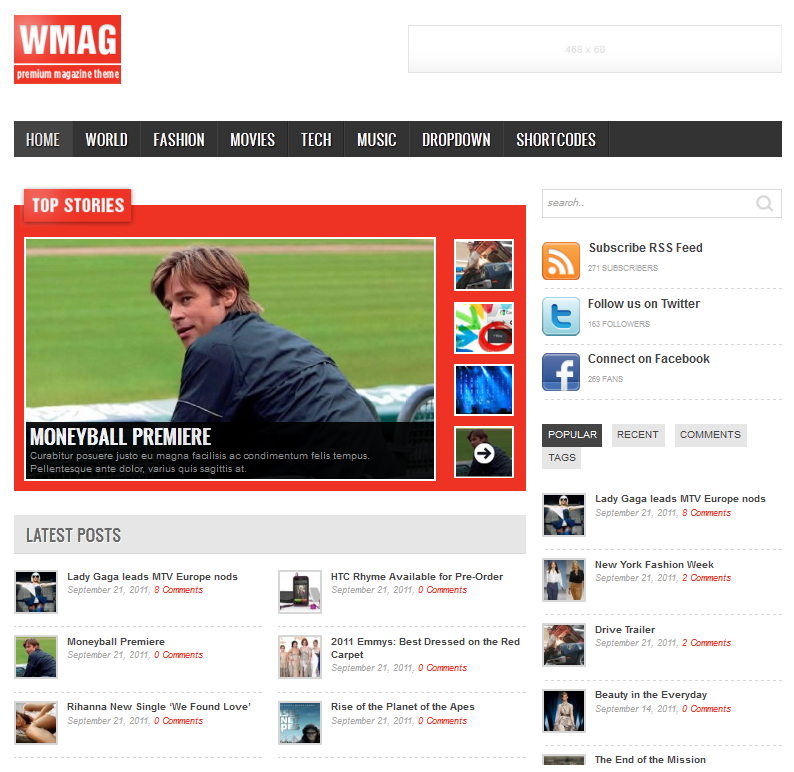 WMag has quite an interesting layout. You can use it to start an online magazine or give your established website a whole new look. The theme is highly customizable. It has 10 pattern background and 9 custom widgets.  Changes can be made to the way your content looks from the options page. WMag can handle images, videos, and multimedia content. I like the fact that you can display Twitter, RSS and Facebook buttons in a prominent place.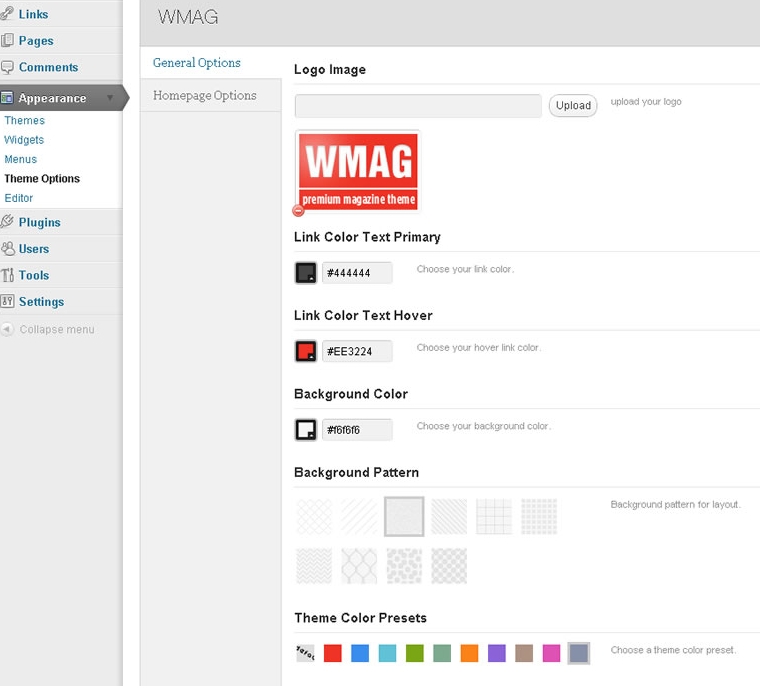 Webmasters can change the homepage and general options from using the Theme Options panel. This is where you get to change your logo, modify the style of your website, do other small things without touching your code. You do get shortcodes to customize your website more conveniently. The jQuery slider on the homepage is attractive too.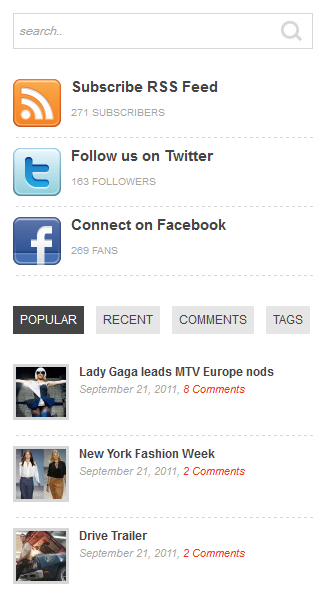 WMag is pretty attractive and a good option to start your online magazine with. You are going to need great content to make it big though.