Colleges, universities, and educational institutions all need to have professional looking websites these days. In this day and age, people more rely on the internet to find schools that fit their goals. If students can't find your institution online, you are losing business. Not all educational institutions afford to spend a ton of money on custom designs though. The good news is themes such as Grand College let you take your business online faster.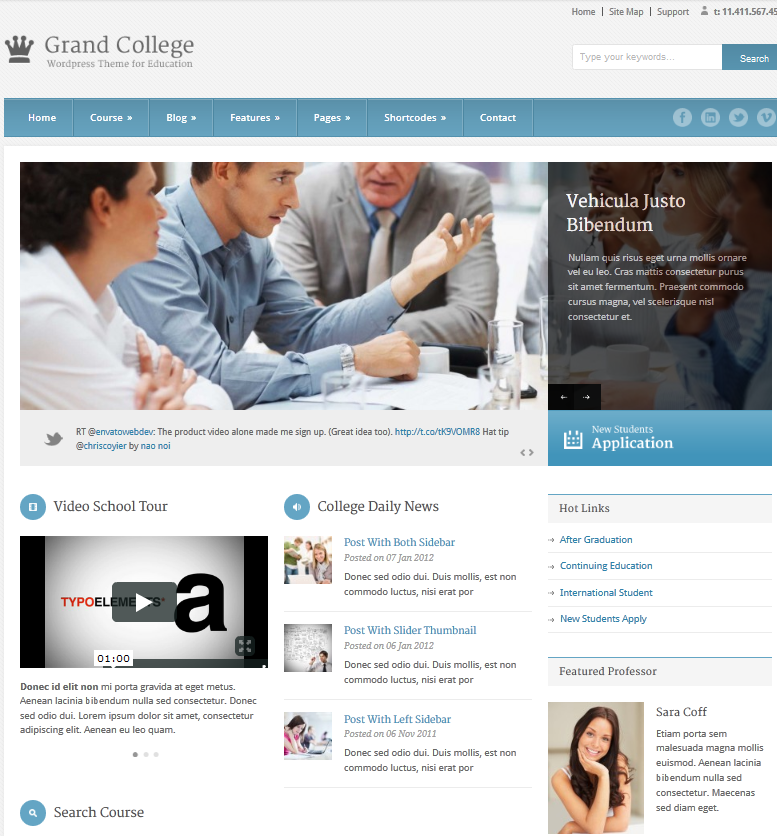 Grand College works for small and large schools. You can even use it as a starting point for your large university site. It has a slick look and feel to it. It has everything you need to connect with potential candidates and current students. Grand College lets you promote your school's news, videos, courses, and campus information conveniently.

Grand College has a very awesome back-end options panel. It lets you customize various elements in the theme. You get 4 blog styles, 6 footer layouts, and a drag & drop slider manager. 15 background patterns and 6 custom post types are included. These post types handle your photos, testimonial, courses, and pricing tables. The theme is social media friendly too.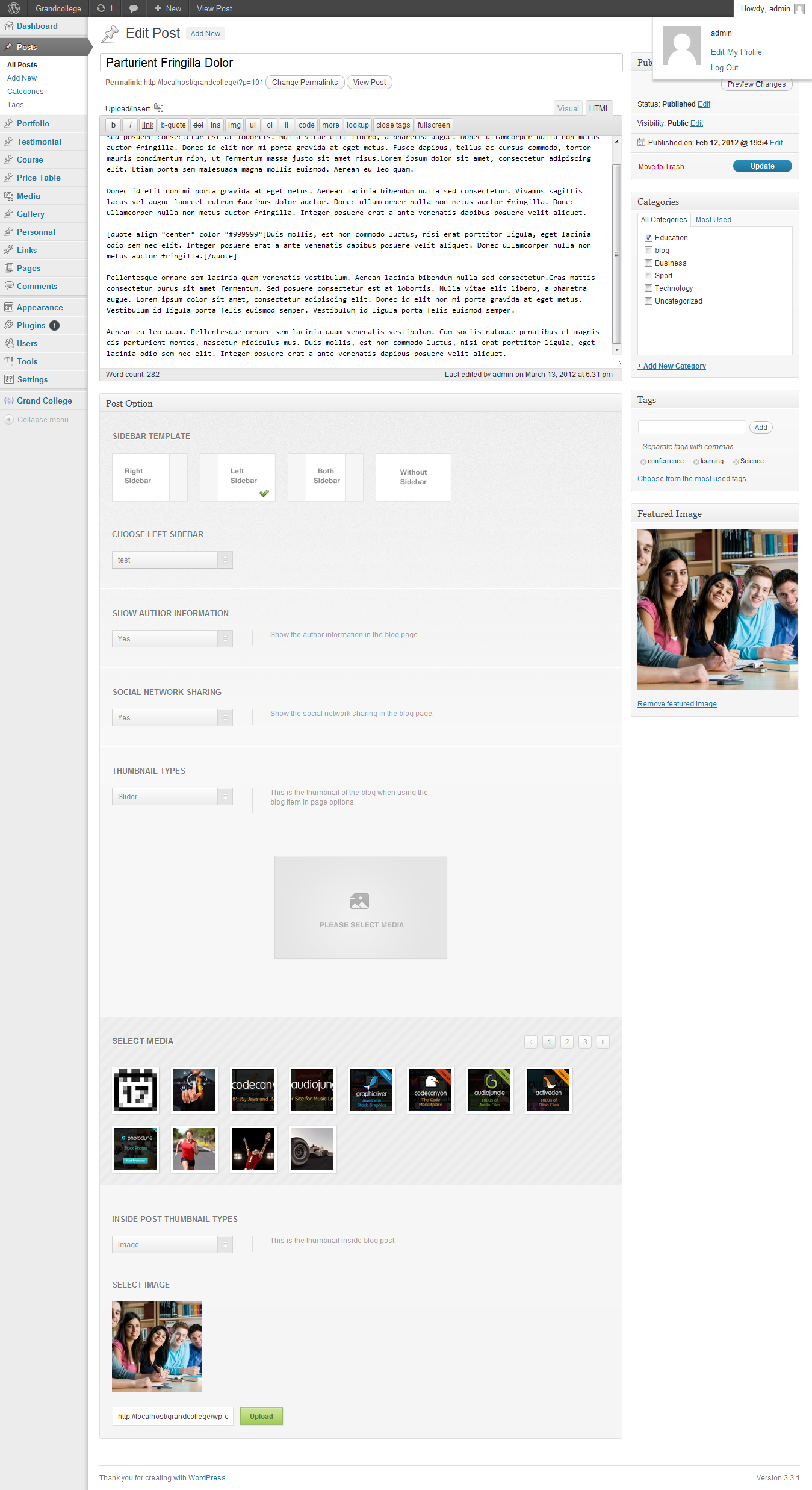 Grand College is highly customizable and has a ton of options. It is a pretty decent template for college and university sites.