You can't expect people to take your academic institution seriously if you do not have a website for it or your site does not look professional. Large schools and organizations do not have any trouble spending thousands of dollars on their websites. But if you own a small business and want to get the job done in a more affordable fashion, WordPress can help. These 7 University WordPress themes can make your website look more attractive and save you money in the process: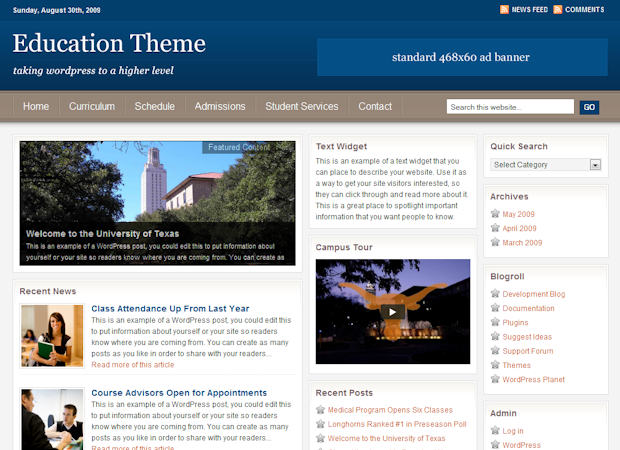 Education Theme: can be used to start an online university website quickly. You can also use it to give your existing university website a make-over. Easy to customize.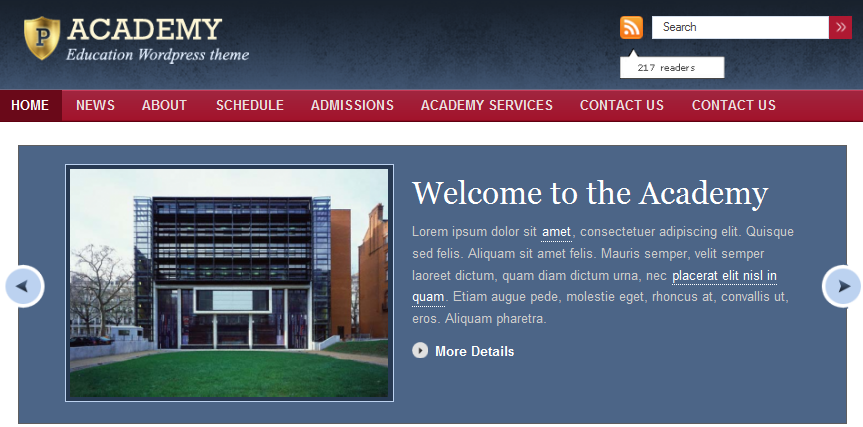 Academy Theme: an attractive, fully customizable theme for WordPress that you can use to build a more attractive presence for your university. Ready to be localized too.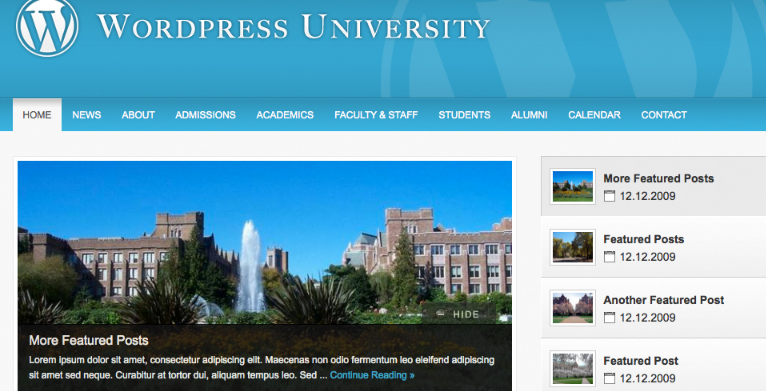 WordPress University: has a top of color options and can be customized easily. It is very clean & affordable too.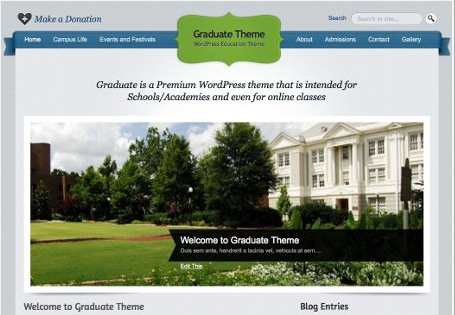 Graduate theme: an attractive, professional looking theme for university and college portals. It has multiple layouts, controllable sliders, and a custom admissions widget.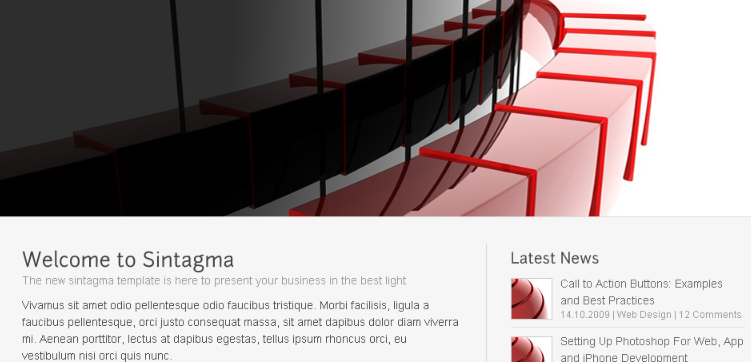 Sintagma: an attractive and clean WordPress theme that can be used for business, portfolio, and art websites (you can adopt it for your academic website too). It has 5 styles and 7 page templates.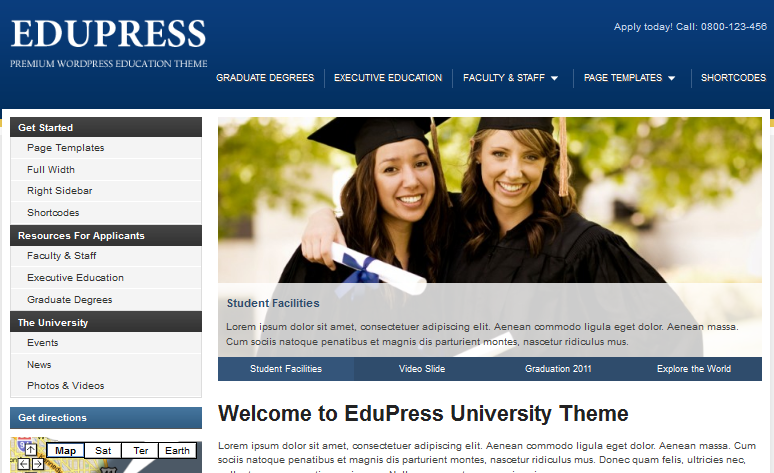 EduPress or WordPress: a simple but search engine friendly theme for colleges and schools. It has 7 custom widgets and multiple page templates. Offers custom background support too.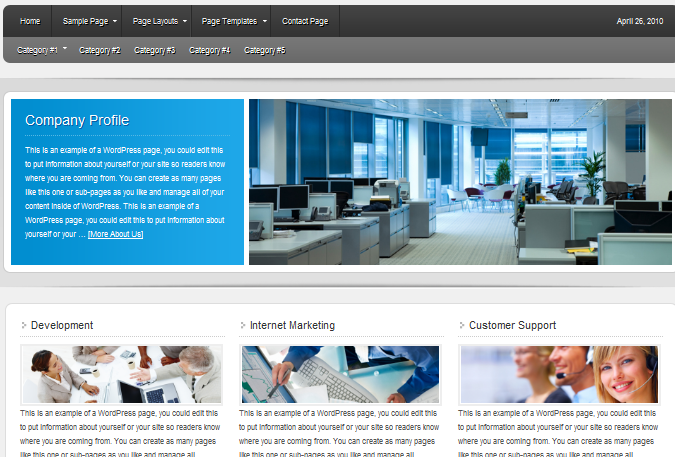 Enterprise: designed for larger businesses and institutions. It has a very professional look and feel to it. It is image friendly and optimized for search engines.
Please add your WordPress education theme suggestions below.