Most of us have had the opportunity to test ChatGPT by now. It is a powerful AI tool that you can use for content generation, SEO optimization, and a whole lot more. Thanks to OpenAI API, you can bring the power of GPT-4 to your own website. Here are 15 GPT-4 WordPress plugins you don't want to miss:
Aiomatic: an automatic AI content writer based on GPT-4. It lets you host an AI chatbot on your site. You can also use DALL.E 2 and Stable Diffusion to generate images. It supports AI model training.
AI Assistant for Elementor: an Elementor plugin powered by GPT that you can use to generate headlines, page sections, and images in Elementor widgets. It can also generate code in a programming language of your choice.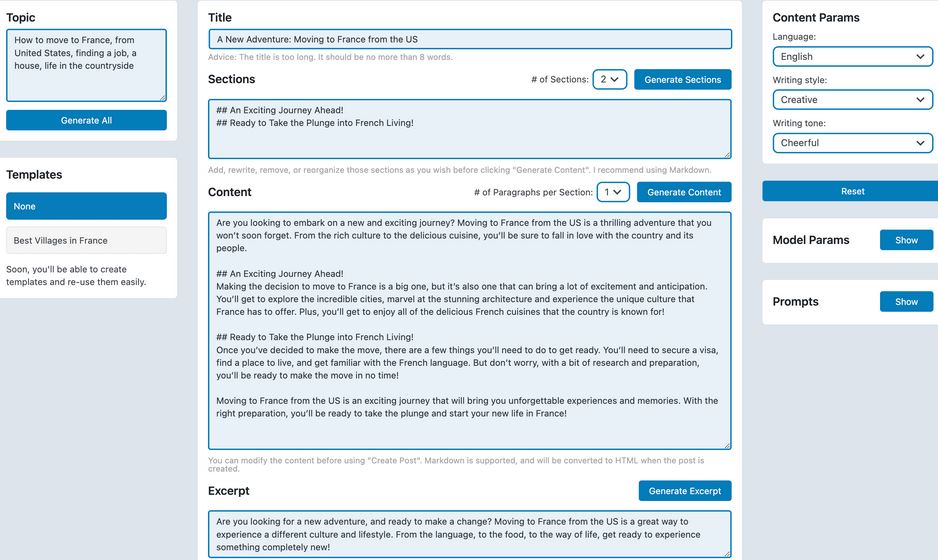 AI Engine: this plugin lets you create your own chatbot with ChatGPT. Lets you create templates for things you do. You can use it to create titles and write WooCommerce product fields. It supports various GPT models.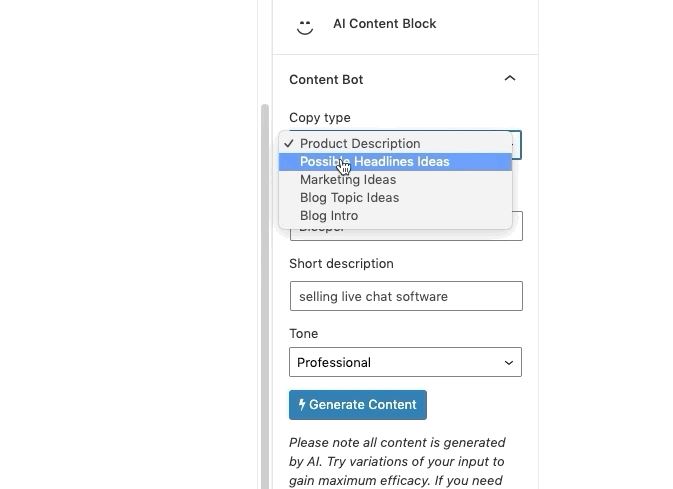 ContentBot: you can use this GPT plugin to rewrite sentences, create blog outlines, generate ideas, summarize content, generate listicles, and a lot more.
AI Power: a GPT-4 powered plugin that helps with content generation. You can also use it with WooCommerce. It supports DALL-E and Stable Diffusion. It comes with hundreds of prompts ready to go.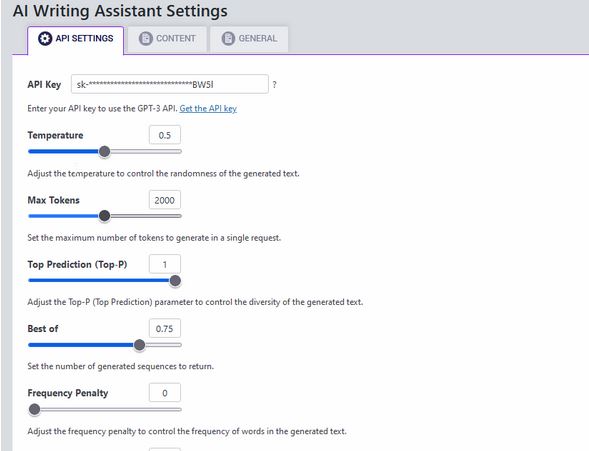 AI Content Writing Assistant: another content writer and image generator powered by AI. It has 20 different writing styles and over 40 writing tones. It also has a WooCommerce product writer. It features DALL-E integration.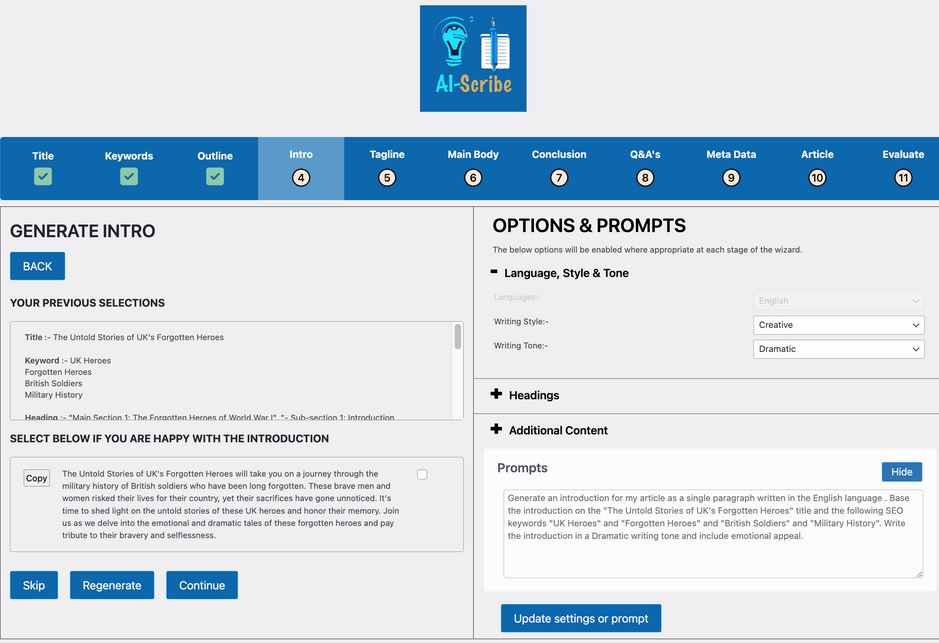 AI Scribe: this AI plugin helps you come up with search engine optimized content. It is compatible with GPT-4-16K & GPT-4-32K. You can use it for keyboard research, meta data, and structured content.
Flusso AI: a ChatGPT 4 plugin for automatic post creation. Lets you set tone, sentiment and keywords to craft your blog posts. You can also use DALL.E to generate image and set them as featured. It can even get you transcriptions of audio files using OpenAI's Whisper model.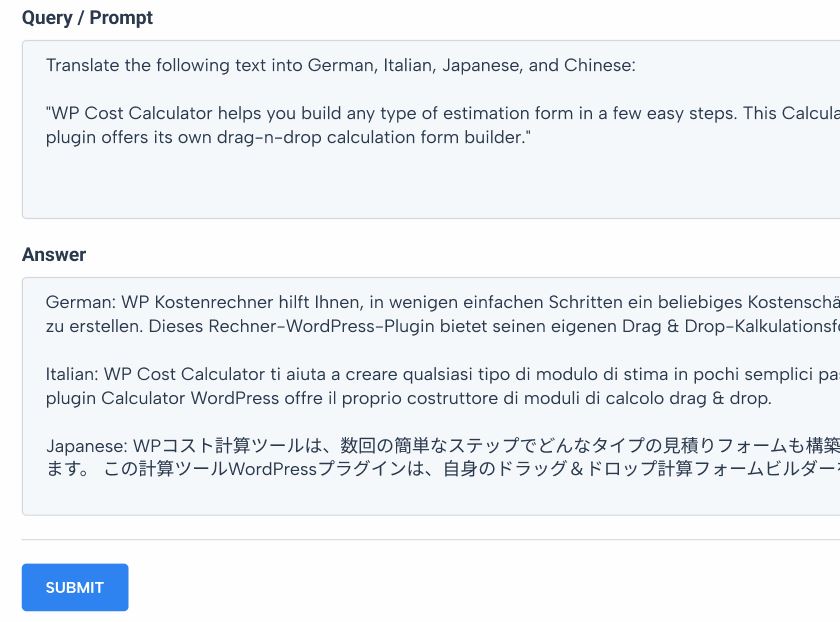 AiBud WP: a GPT plugin that you can use to generate product descriptions, SEO titles, and images. It can also proofread your content. It has 15 tones for you to choose from. It also support 40 languages.
AIKit: an AI content writer based on OpenAI's GPT. It can assist you with writing fresh articles but can also repurpose your content. You can train your own models on your own data. You can customize prompts in the back-end.
WrAIter: another AI content generator for Elementor. It can also generate images. It lets you customize max tokens, GPT model, temperature, and frequency penalty. You can also change writing style, tone, and image size.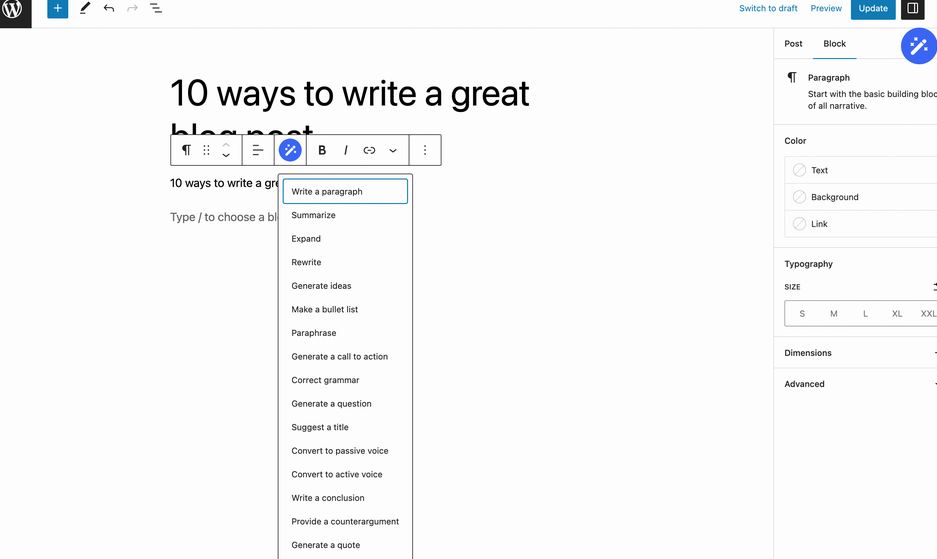 WP Wand: a GPT plugin for Gutenberg, Elementor, WooCommerce, and Classic Editor. It has 50 prompt templates to get you started. The pro version offers more integrations and features.
AI Content Creator: this plugin can generate content in a variety of languages. Simply bring your API key, and you will be able to generate fresh content for your website. It can also generate SEO tags.
Uncanny Automator: this smart plugin saves you time automating tasks. It supports various popular tools, such as MailChimp, ClickUp, Twilio, Slack, GPT, Zoom. Its GPT add-on lets you perform sentiment analysis, check spelling, generate meta descriptions, and a whole lot more.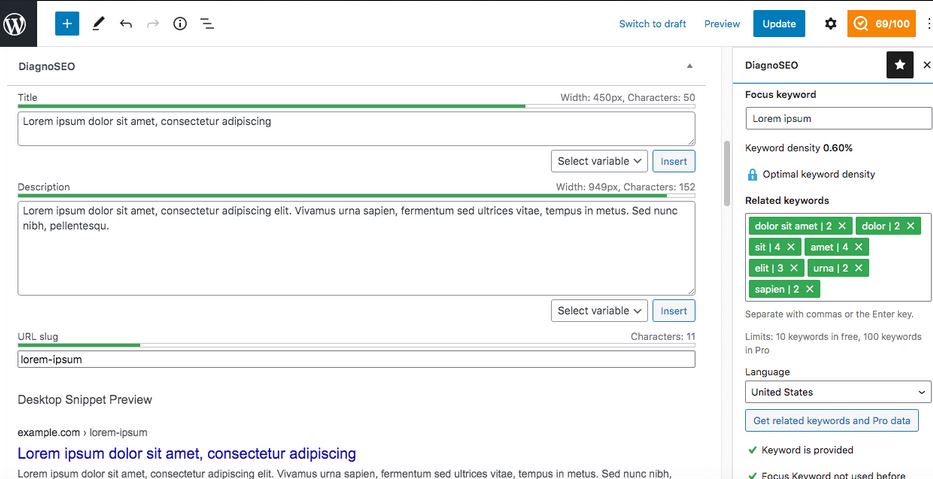 DiagnoSEO: a GPT powered SEO plugin that you can use to generate titles, descriptions, meta tags, and a whole lot more for your website. You will be able to generate content in WordPress editor.
Have you found better GPT 4 WordPress plugins? Please share them here.