I don't know about you, but I am a big fan of sports. I am so much of fan that I have owned sports websites in the past. Of course, being a fan and having the determination and drive to run a sports website are two different things. In those days, if you wanted to build a sports website that looked professional, you had to spend a decent amount of money. There are plenty of fan sites on the internet that look unprofessional. You can always go that route. But if you want to build a high quality sports website with WordPress, you are going to have two options. You can either pay a designer lots of money to build you a good looking theme or your can just pick up a premium theme such as Sportstate.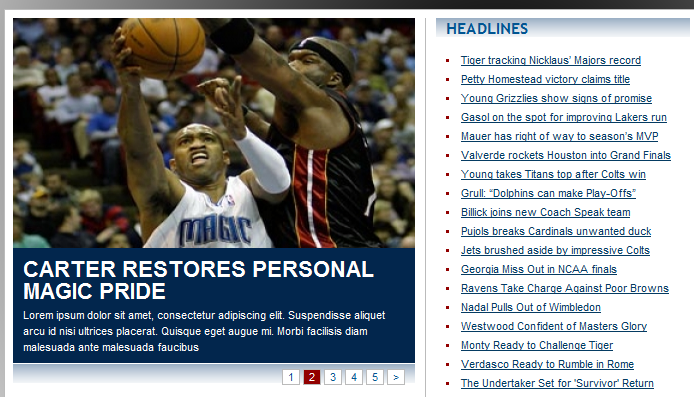 Sportstate has a professional look and feel to it. It's designed to handle images and videos easily. You get your main featured section to display top sports news on your website. Your headlines are displayed like next to it. So the style is somewhat similar to what we have all come to love on ESPN and sites such as Sports Illustrated. The featured section can handle multiple stories (similar to SI), and your visitors can use the navigation links to skim through those stories.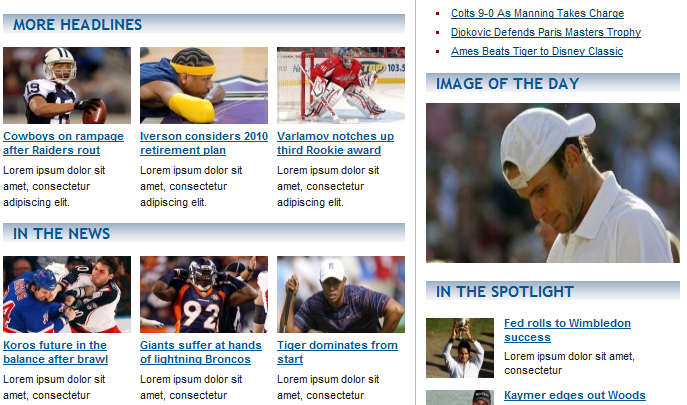 You also get to display more headlines below your main headline. Image of the Day and Spotlight section give you more space to share sports developments with your visitors.You can add YouTube videos to your featured video section. So this theme is ready in every way to handle multi-media content. It also comes with an integrated content rotator that makes managing your content much easier.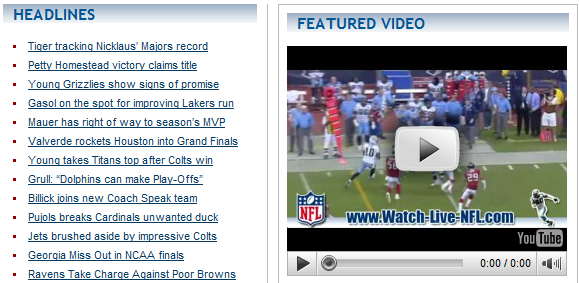 Sportstate is a very easy-to-implement sport theme for WordPress that is compatible with WordPress 2.9 and WordPress MU. You can customize the look and feel as PSD files are included in the kit. If you are a sports fan and want to build a portal on your favorite sport, Sportstate comes in very handy.