Writing a great e-book can be challenging and time-consuming. Once you are done writing, you will need to spend time promoting your book aggressively. Building a good looking website for your e-book should be high on your to-do list. MyBook for WordPress is one of many themes you can rely on to build a professional presence for your book. MyBook lets writers and publishers add content to their website and get the word out about their works.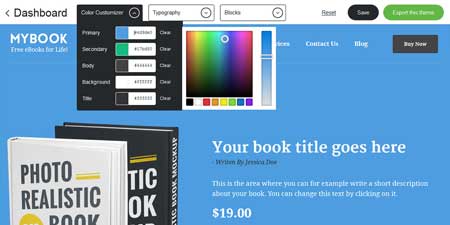 MyBook has a visual composer that lets you modify text, make real-time customization to colors and fonts, move blocks, resize images, and do other changes more conveniently. You get a bunch of design elements to customize your site. There is also a newsletter block that supports MailChimp, Feedburner, FeedBlitz and Aweber.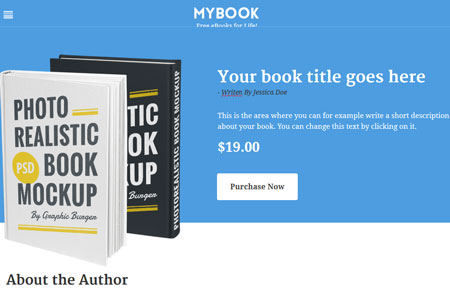 MyBook is easy to customize and WooCommerce friendly. It is ready to be translated. This is a commercial theme.