In the past, we have discussed many themes that one can use to take a business online. If you would like to take your restaurant online or just want to build an online presence for your retail business, there are plenty of themes that you can take advantage of. Hospitality Theme is another one of those business themes that lets hospitality business owners to start an online presence. The theme is clean, quite well designed, and ready to go out of the box.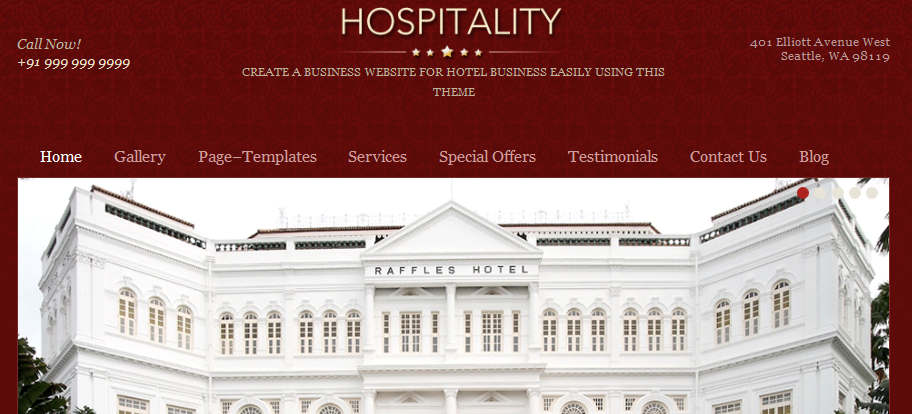 Due to the nature of this business, you are going to need a theme that is not only attractive but also image friendly. That's exactly what you get with Hospitality. It also comes with 5 color schemes for you to choose from, giving you some flexibility there. This theme supports localization and is pretty easy to customize from the back-end. The dynamic drop-down menu is a plus too.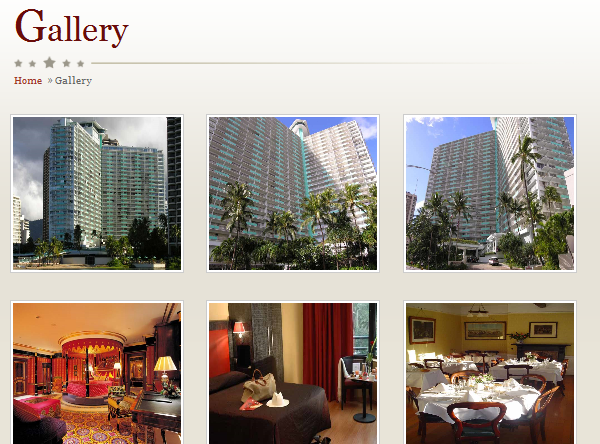 '
The gallery feature available with this theme is quite impressive too. If you own a hotel business, you may as well take time to upload some attractive pictures of your rooms. Hospitality does come with multiple page templates, so you can get a lot done on your website without writing a single line of code.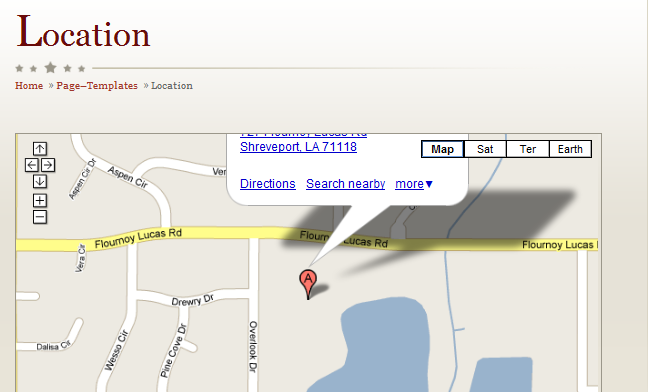 Those of you who own a hospitality business know how to difficult it can be to manage things on a daily basis. The last thing you want to do is worry about your website and the theme you have used on it. Hospitality theme is a clean WordPress theme that lets you take your business online without too much fuss. It's affordable too.