As the Internet gets more popular, people rely more on online travel sites and services to plan their trips and get the most out of them. If you happen to be in the hospitality business, you should have an online presence for your business establishment. That applies to hotels, inns, and food businesses. Welcome Inn is an attractive WordPress theme that lets you build a solid online presence for your business fast.
You may also want to see: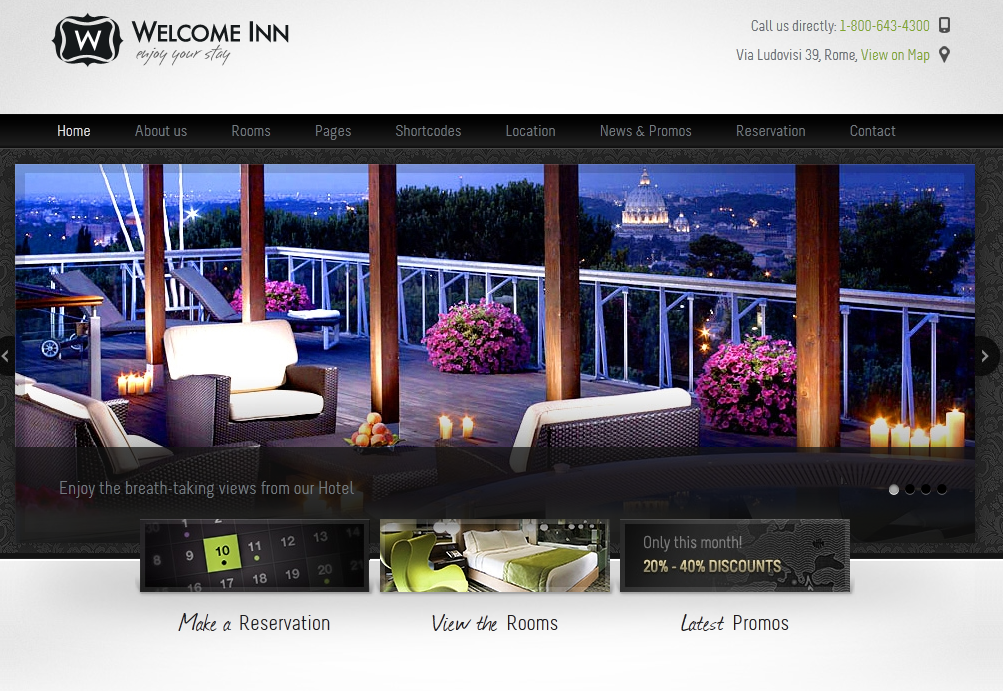 The Welcome Inn theme has 3 different designs and could work for spa services, lodges, and inns. The theme is designed specifically to enable business owners to showcase what they have to offer in a professional manner. You can present your best rooms and let your visitors reserve their place online. Business owners should make sure to include the right contact information and directions on their site (could be at the top of their site).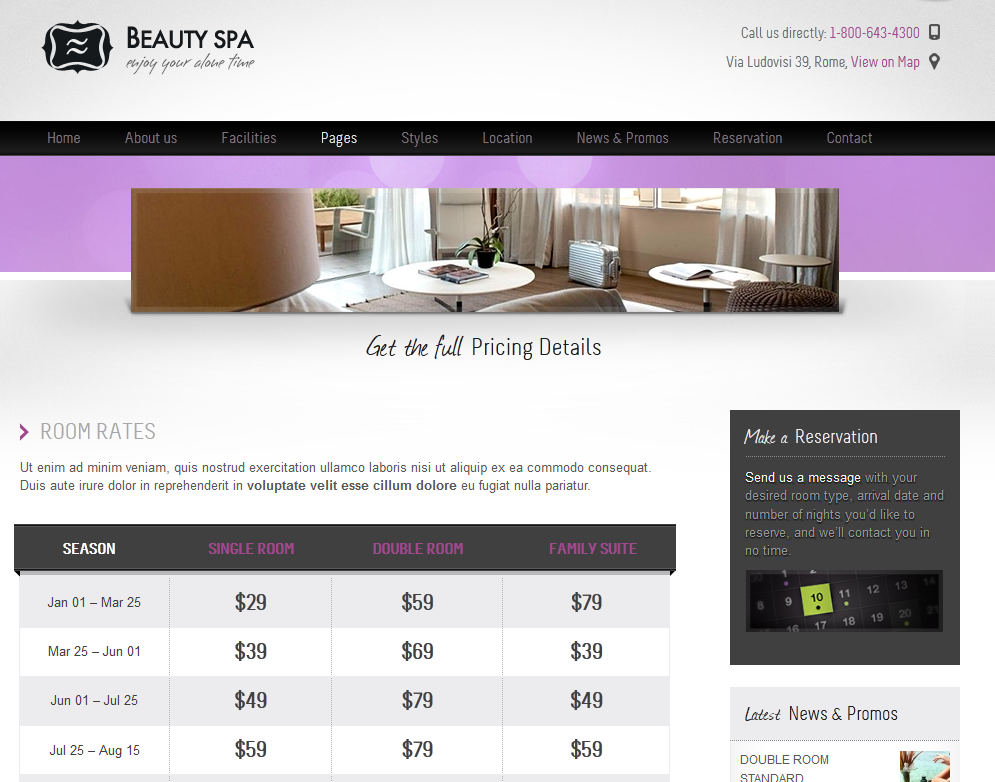 As a small business owner, you may not have the resources to hire a WordPress developer to help you set up your website. Installing this theme is fairly easy. It has shortcodes and templates you can use to further customize the design of your website. The Fuse framework is fairly user friendly. The developers have plenty of tutorials and content you can use to put your site together easier.
The Welcome Inn theme is a pretty decent option for those of you who run a hotel or inn business. It is good looking and business friendly.