All savvy webmasters know the benefits of switching to HTTPS from HTTP. The process may look easy but you will have to do it carefully to avoid losing all your traffic or simply breaking your site. Even after you have completed the move, you may end up with insecure and mixed content warnings. These 4 SSL insecure content fixer plugins help you address these problems effectively:
Really Simple SSL: there is a very good reason this plugin has over a million installs. It detects your settings and configures your site to run over HTTPS painlessly. The pro version lets you enable HTTP Strict Transport Security and shows what you can do to get the green lock.
SSL Insecure Content Fixer: helps you deal with HTTPS insecure content and mixed content warnings on your site. It perform basic fixes but you have to option to do more if your warnings persist. For instance, you can capture everything or resources in any widgets.
HTTP / HTTPS Remover: makes your scripts compatible with HTTPS. It works with Visual Composer and Disqus and plays well with Google Fonts.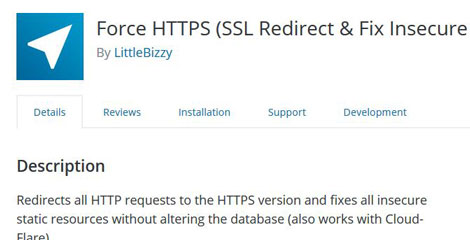 Force HTTPS: this plugin redirects all HTTP requests to HTTPs and fixes insecure static resources without making changes to your database. It makes your internal resources and hyperlinks secure.
Have you found other plugins to fix WordPress SSL issues? Please share them here.